by Vicki Abraham
With the dust settled from her historic achievement, Olympic Champion Flora Duffy reflects on her new status as a local and global icon 
After a five-year campaign to prepare for the Tokyo 2020 Olympics (that took place in 2021) and a lifetime of believing, Flora Duffy's childhood dream came true. Photos from school sports days show the intense concentration and focus the 7-year-old had when racing. You could see it in her eyes, Flora was determined to win. 
Ironically, she made the biggest race of her life look so easy. In the most important race of her career, her fourth Olympics, her more than two decades of work paid off. 
It would be natural to think, after all the years of relentless dedication to training, mental conditioning and nutrition, that achieving the holy grail of an Olympic gold and being named the world's best female triathlete would be the ultimate prize. 
And it is, yet it's also the beginning of a new chapter for hometown hero Flora Duffy. 
She is now embarking on a life as an Olympic champion and preparing for what that new chapter will bring. She said, "It was a defining point in my career, something I was building up towards. To have achieved it now, to move to the other side, it's a big goal ticked off." 
It has been non-stop for Flora these last few months with "cool media obligations and some exciting opportunities." Attending the US Open and being interviewed alongside tennis great Andy Roddick was memorable. She said, "Hanging out in that space definitely wasn't happening to me before. Then there was Michael Douglas' congratulations video on Instagram, that was a moment when I thought, oh my gosh, this is really big. I just wanted to go there and win the race; I didn't expect it to be such an absolutely massive thing. That was crazy!"
The world's biggest sporting brands are wooing her with custom kit, gold running shoes from ASICS, a custom bike from Specialized, a gold case for her bike computer and more.
The call she received from Bermuda to tell her about the celebrations, the public holiday, a motorcade, and the renaming of Corkscrew Hill and the National Stadium was unexpected, "I'm definitely blown away by how much has been done, it's a bit overwhelming."
Getting through airport security is a new challenge too. Whenever Flora carries her gold medal in her backpack, airport customs and security investigate what's inside. She tells the fun story, "I guess because it's a big chunk of metal, they pull it aside and ask, 'What's this?' And then they see it and are taken aback, it's so unexpected; they quickly pop it back in the box and say, 'OK, you can go'!"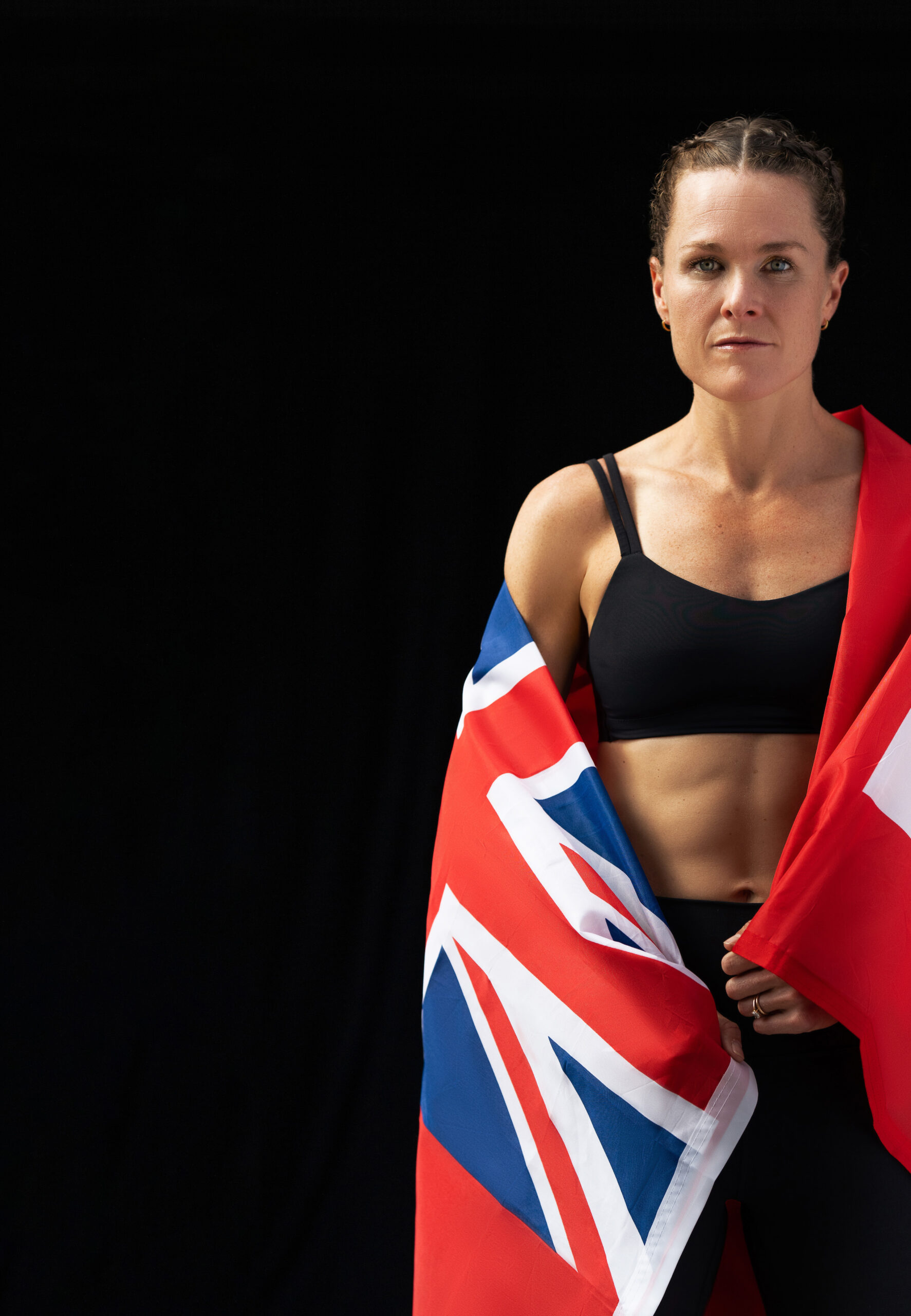 Life as Olympic Champion
"No one really prepares you for after the race, what it will be like if you actually win. I suppose everyone goes through a different array of emotions and reactions, for me it was exhaustion. I realised how much emotion, stress, and pressure I was carrying, a lot more than I was allowing myself to feel, because going in as the favourite there were a lot of expectations, and I had to block that out. I have a great team of people around me to help me block out or deflect a lot, so going into the race I just focused on performing."
What winning Bermuda's first gold really means and how it will impact her life is something Flora is still working through. "I haven't really had a chance for it to all sink in, I'm still realising that I am actually the Olympic champion. It's so new and it has been a whirlwind ever since I crossed the finish line."
Celebrity Status
One thing is very clear to Flora; this was not a normal race; her social media profile and celebrity status has blown up with increased exposure. She says it's "a totally different space to get comfortable with." 
Trending on Twitter and hitting the top Google searches globally after her race was just the beginning. "It has been totally game changing, people recognise me, and it's a title that will always be with me. It's every four years and there's very few women in the world who are Olympic triathlon gold medallists, and it being Bermuda's first, in that regard I have a new level of platform that will always be there."
Flora's modesty dominates the interview. "I'm still training and it's not like I'm crushing every session. Yes, I'm the Olympic gold medallist but today in the pool with my training group I was getting hammered, so yeah, it's hard to fully take in and appreciate it."
Paying it forward
A champion on and off the course, Flora Duffy is dedicated to giving back to young Bermudians through her philanthropic entity, the Flora Duffy Fund. She intends to leverage her newfound celebrity status to help grow the fund, established in 2018, as a platform for good, giving back to the community.
An emotional win
Tears were flowing in pubs and homes here and abroad as Bermudians were glued to TVs and phones when Flora crossed the finish line; the emotion was real. It was also in Flora's smile as she held the tape proudly above her head, her dream had actually come true. She fell to the ground in a haze of feelings, yet she held her composure. 
She recalls, "It's a bit strange because you finish this big event with so many emotions but there are all these people around just trying to take your picture." She's waiting for it to all catch up with her!
What's next? Vacation!
There is no hesitation about what's next. "I'm looking forward to taking a long break, it'll be my first holiday in 10 years. I don't know where we'll go, maybe somewhere like Hawaii. The bikes are not coming with me and there'll be no media obligations, it'll be an actual holiday."
"My life has been very regimented for so long, there's not much downtime. It's important to block out chunks of time where I'm not thinking about triathlon or training, to just chill, but when preparing for something like the Olympics it's always there, no matter what I do to relax. It's time to decompress. I've achieved everything I wanted, there's no Olympics looming next season, so I can really take a break." Flora says her plans for 2022 and beyond will come together after her vacation, although she has already expressed an interest in defending her Olympic title in Paris, 2024.