By Stacey Stein
Breast cancer impacts the lives of millions of women, their families and loved ones every year. The disease also touches the lives of countless physicians, nurses and other health-care providers who work with breast cancer patients, providing treatment and care.
To gain insight into the lives of health-care providers who care for breast cancer patients, we interviewed three frontline workers at the Bermuda Cancer and Health Centre in Hamilton.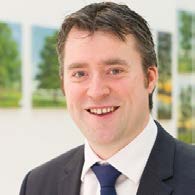 DR. PATRICK MURRAY is a Consultant Clinical Oncologist at the Bermuda Cancer and Health Centre. A graduate of the University of Leeds Medical School, Dr. Murray trained in clinical oncology and was inducted as a Fellow of the Royal College of Radiology (clinical oncology) in 2014. He worked as a Consultant Clinical Oncologist with the Leeds University NHS Trust from 2017 until 2020, when he moved to Bermuda. As a clinical oncologist, Dr. Murray treats cancer with radiation and systemic treatments such as chemotherapy and immunotherapy, sometimes in combination.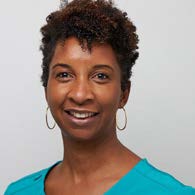 RONA DONAWA has worked as an imaging professional since 1997. She began her career as an X-ray technologist at King Edward Memorial Hospital and has worked in CT, MRI, Mammography and Breast Ultrasound. Donawa is the first certified MRI technologist in Bermuda, and has been the Chief Imaging Technologist at the Bermuda Cancer and Health Centre since 2015.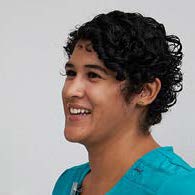 REBECA MORALES, a radiographer/mammography technologist, became interested in pursuing a career as an X-ray technologist after undergoing several X-rays in high school due to sports injuries. She performs mammograms and bone density exams at the Bermuda Cancer and Health Centre.
Royal Gazette: What does a typical day look like for you?
Dr. Patrick Murray: A typical day would include seeing new patients in the clinic for their first consultation on radiation, as well as seeing patients on treatment, and following up with those who have completed treatment. Other days would see me using the treatment planning system to plan and check CT scans to design radiation treatment courses. I then review these plans directly with colleagues at Dana Farber/Brigham and Women's Cancer Center in Boston.
Rona Donawa: I oversee the Mammography, Ultrasound and Bone Density departments as well as breast and prostate biopsy services. My position requires lots of communication with patients, staff and physicians and other health-care facilities, both locally and abroad. No two days are the same, but the aim remains to provide quality, efficient and compassionate service to our clients.
Rebeca Morales: During a typical exam, I have a chat with patients to see how they're doing and if their medical history has changed. I ask if they've noticed any changes to their breasts. The pandemic has been a difficult time to work. Our patients are anxious, lonely and worried about their family's safety. For some, coming for their mammogram is a chance to interact with other people and I'm happy I get to speak to them and make them feel connected.
RG: What do you find most rewarding about working with breast cancer patients?
PM: Radiation is a vital tool in helping reduce the chance of the breast cancer recurring after surgery. New technology means we now have concise control of the radiation treatment beams, and have reduced the toxicity of side effects seen in patients treated for breast cancer in the past.
RD: The most rewarding part of my career is developing trusting relationships with our patients and supporting them when they feel the most vulnerable. Providing encouragement and reassurance means a lot to me. To be requested as someone's healthcare partner is the ultimate compliment.
RM: Breast cancer patients are so very grateful and thankful for the services we provide. It's humbling to think that we get to make a difference in their lives. They sure make a difference in ours.
RG: What is the most challenging aspect of your job?
PM: Cancer care has travesties as well as successful moments. Unfortunately, cancer can return and spread beyond current curative measures. Quality of life is essential to patients living with cancer. It's important to focus on the patient's goals in any potential oncological treatment, which can have toxicity that worsens quality of life, despite the best intentions.
RD: It is always difficult when a new diagnosis is made. It is such a difficult time for the patients and despite doing all that you can, you never quite feel as though it is enough.
RM: As a mammographer, I'm not qualified to diagnose illnesses – that's the radiologist's job. My job is to get great pictures. But, very often, our patients understandably want to know what we think about their images. It's tough not being able to be more helpful in those situations.
RG: How do you feel you make an impact in the lives of breast cancer patients?
PM: At BCHC we promote a holistic approach to patient care. It is essential that patients continue to exercise and eat well to maximize healing following cancer treatment. We treat each patient as one of our own, supporting them psychologically as well as physically to get through and recover from the treatment as well as possible.
RD: I feel I am dependable and provide a place of trust and confidentiality for our patients. I will do whatever I can to ensure their needs are met.
RM: As mammographers, it's our job to be the eyes of the radiologist, so they can get the best possible look at what's going on. But, beyond that, we love making our patients feel cared for and reassured that they're in the best possible hands.
RG: Describe a specific time when you felt you made a difference in the life of a breast cancer patient or their family.
PM: A significant change was made when I had a consultation with a new patient, whose family member had had a tough time with radiation treatment overseas a few years back. She was very reticent about receiving radiation treatment. After exploring the patient's ideas and expectations of treatment, the team and I gave her accurate information regarding her adjuvant treatment. She felt comfortable enough with the team to give her the confidence to proceed, and none of her concerns were realized.
RD: Breast care is such a sensitive topic. I occasionally contact worried patients from home as it is a more relaxed space. The office can be intimidating and overwhelming– sometimes calling after hours makes the conversation more personal.
RM: I was performing a mammogram on a patient a while back when I noticed that one particular image could be extended a bit. So I took another picture. It turned out that the additional picture revealed a suspicious mass that had to be treated. I really felt like I'd been able to translate my mammography experience into something very valuable for the patient.
RG: What would you like women to know more about when it comes to breast cancer?
PM: Breast cancer is one of the most common cancers worldwide, and it can affect men also, although more rarely. Self-examination, and knowing your own body is so important, and flagging any changes to your family doctor in the first place. We know that early detection leads to improved outcomes.
RD: Breast cancer is over 95 percent treatable, especially when found early. Despite what one may hear, mammograms are still the best way to detect early stages of breast cancer.
RM: Please remember that not all breast cancers occur in those with a family history of the disease. Sometimes it comes seemingly out of nowhere. Sometimes there isn't even a lump. The moral of the story is that if something feels or looks unusual to you, speak to your doctor and get a mammogram. It can save your life.