By Tim Smith
The St. Regis Bermuda Resort in St George's takes advantage of all the natural charms provided by its glorious surroundings while décor within the facility nods proudly to the historical significance of its location. 
From the moment they enter the hotel lobby, giant windows ensure guests are treated to luxurious views of the spot, a few hundred yards from shore, where the Sea Venture crashed four centuries ago.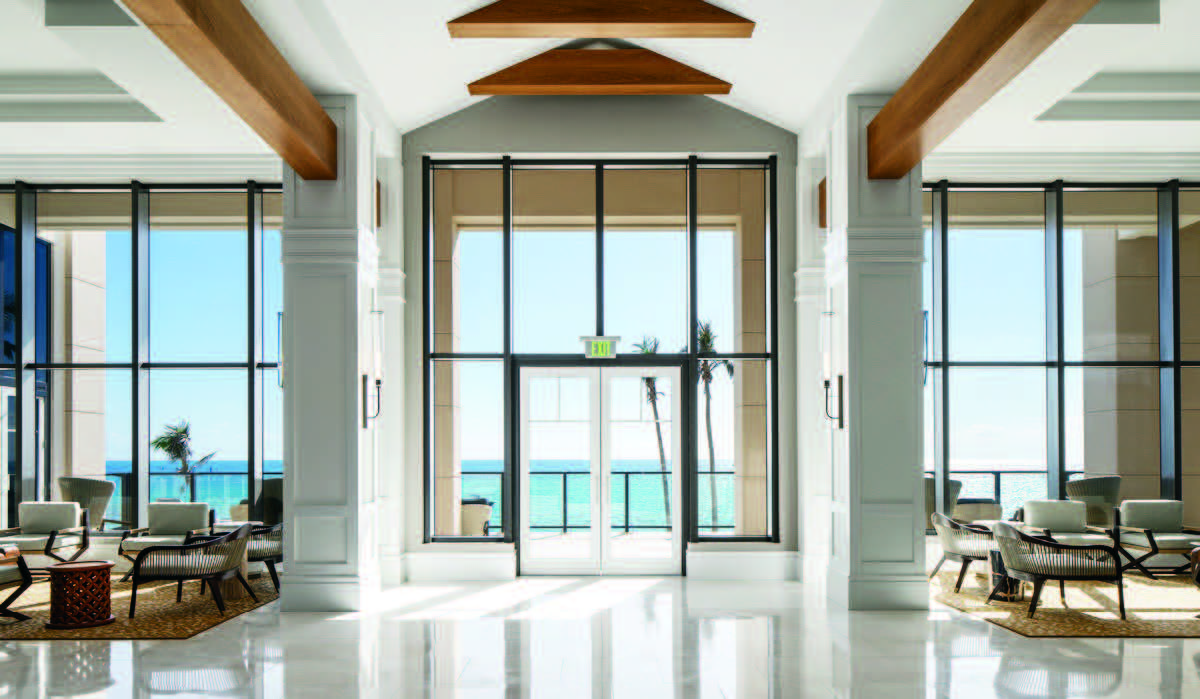 With large windows in all the 120 rooms, those spectacular views – as well as glimpses of the neighbouring Fort St Catherine and Five Forts golf course – are shared generously around the hotel. 
Meanwhile, the St. Regis Bar features a giant mural by Brooklyn artist Joanna Burke inspired by The Tempest, a William Shakespeare play said to have been influenced by the story of the Sea Venture. 
The signature Lina restaurant is decorated with a nautical theme, and a truly Bermudian feel is added by brightly coloured prints on the walls of the lobby. 
Even if you're not interested in the location's history, you won't be able to ignore the sense of luxury.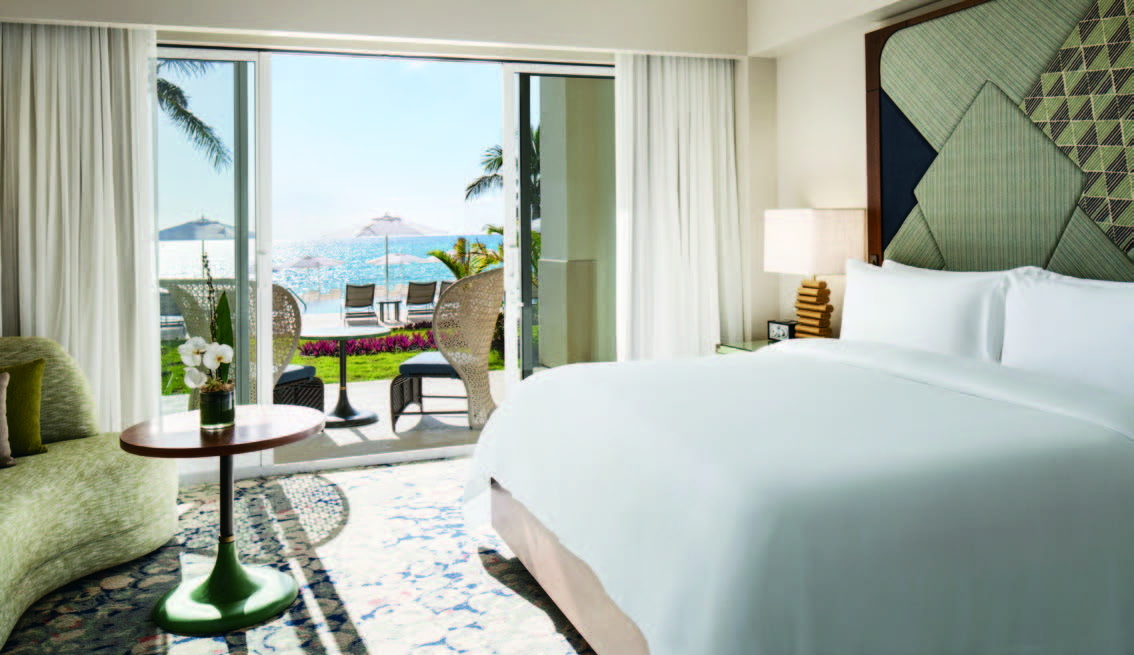 A butler service is available, while guests can admire the ocean view from their standalone bathtubs in spacious bathrooms. 
Two pools outside, surrounded by loungers and private cabanas, provide an alternative to the beach, 
The Spa at The St. Regis offers the perfect opportunity to unwind, the 18-hole golf course boasts ocean views from almost every hole and the St. Regis Children's Club will keep the youngsters entertained. 
Indoor and outdoor event space, including the pristine Astor Ballroom, provide an elegant setting for destination weddings or corporate retreats.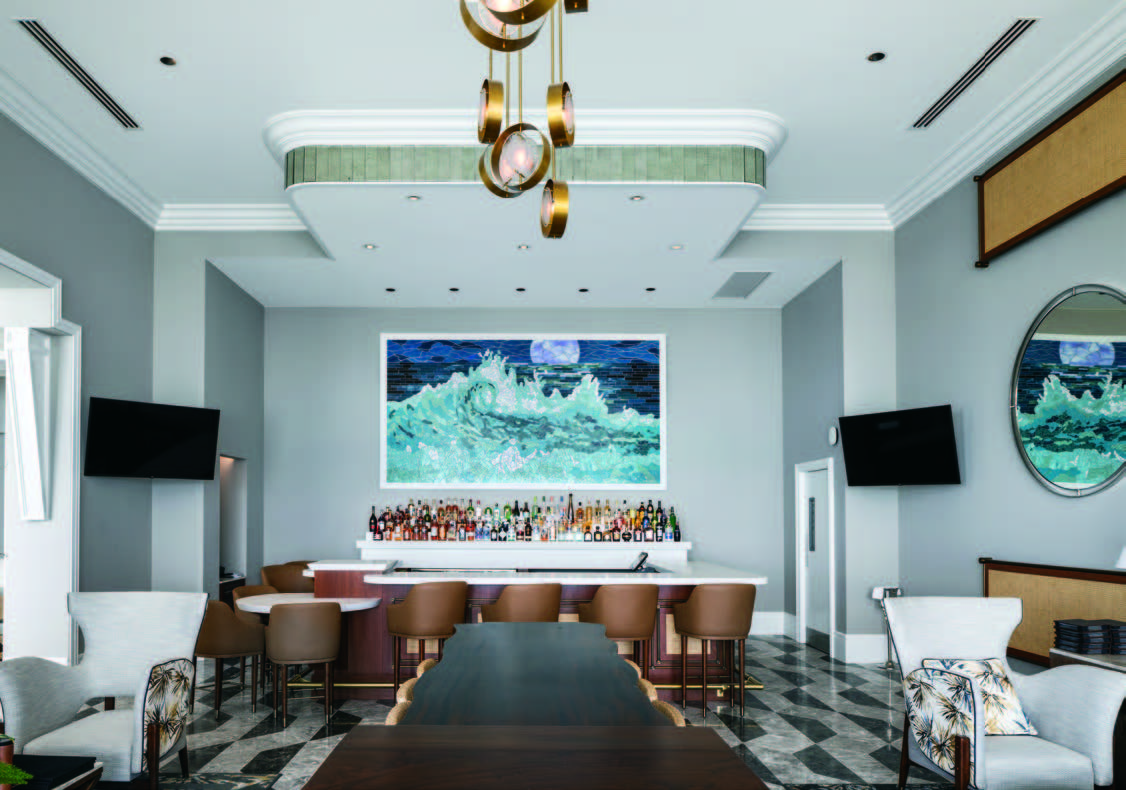 The name of the ballroom is another reference to Bermuda's history. 
John Jacob Astor, the creator and founder of the St. Regis Hotel in New York City, died on the Titanic in 1912. 
Mr Astor, one of the richest men in the world, left an enormous wealth to his son Vincent, who later moved to Bermuda where he developed the Astor Estate in Ferry Reach. 
Dining options include coastal cuisine at Lina and BLT Steak Dining in the evenings. 
The bar hosts a nightly champagne sabering and serves the Gates Bay Mary, named after the bay bordering the resort: a twist on the Bloody Mary, containing Goslings Black Seal Rum, Outerbridge's Original Sherry Peppers Sauce and locally grown fennel.