MENTAL HEALTH REFERRALS SOAR AS COVID-19 DRAGS INTO A SECOND YEAR 
By Tim Smith
Human beings weren't designed to operate in crisis mode forever. 
After more than a year of extraordinary self-sacrifice while attempting to weather the most severe health and economic storms of our lifetime, another threat to the population's mental health has emerged: pandemic fatigue.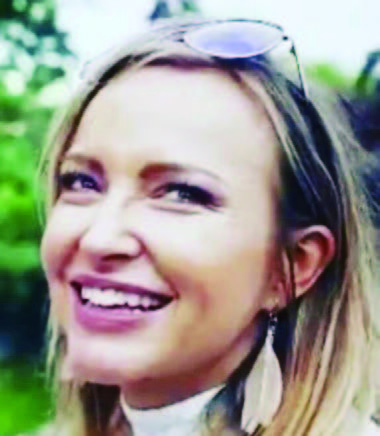 Gemma Harris, the director of corporate wellness at therapy centre Solstice, said lingering uncertainties while we play the Covid-19 waiting game have been a major factor in a surge of mental health referrals in recent months. 
"A lot of people are struggling with planning how long you live in limbo. You can't plan a trip, you can't decide on a new career," Dr Harris said. 
"At the start, people went into crisis mode. People realised it was a unique situation and they had to rally. Now there's a sense of people being fed up of their lives being on hold." 
The unpredictable trajectory of Covid-19, where two steps forward can often be followed by two steps back, has taken a toll. 
Dr Harris said: "You are waiting to see what happens next. Especially if you are young, trying to make a move, trying to make big decisions in your life, you could be waiting for a long time. You might find in years to come you waited too long. 
"There's a lack of control because decisions are being made by other individuals." 
Solstice has been "absolutely rammed with referrals" and, while figures were not available, the anecdotal evidence is heavy. 
"I'm seeing clients in every way I can just to fit people in, so that people are getting seen," Dr Harris said. "That's just a product of how much need is out there at the moment. 
"People are not sleeping as much because it's playing on their minds. They need a space to talk through things because they are more overwhelmed than usual." 
The Government's Emotional Wellbeing Hotline, set up last April, received 675 calls in its first year. About half of these came in its first two months, and there was a spike of 77 in December, 2020. 
The nature of calls included unemployment-related stress, concern for mental health of self or others, need for reassurance or comfort, the impact on financial security, feelings of depression or suicidal thoughts, loneliness, domestic violence issues, concerns over seniors and concerns about work. 
A Government spokeswoman said: "We had numerous mental health-related calls for which the helpline provided support and referrals to mental health providers when necessary. 
"In addition to this, we received many non mental health-related calls for which we also provided support and referred the caller to the appropriate agency for them to make contact."
Four in ten adults in the United States have reported symptoms of anxiety or depressive disorder during the pandemic, up from one in ten previously.
Dr Harris estimated it took several months for pandemic fatigue to kick in.
"After four to six months, people started feeling this could be for the long haul. People started to feel the disconnect," she said.
The bulk of referrals to Dr Harris have been people struggling with loneliness as Covid-19 restrictions have limited contact with friends and colleagues.
"This applies to a lot of people," she said. "Expat workers don't have family close, and they can be in that isolation bubble.
"Some people really need social interaction more than others. People underestimate that. A lot of people live on their own.
"Loneliness is something humans really struggle with. We have to be really mindful about how that leads to depression in people."
Working from home also brings extra job-related anxiety.
"The longer it goes on, the people who are a little bit prone to anxiety over their performance – they are left alone with their thoughts," she said.
The sense of teamwork is diminished, it is more difficult for employees to get reassurance from their colleagues and managers, and some try to compensate for their performance anxiety by working longer hours.
Dr Harris said: "You need to be really mindful about the work-life balance, not let the work run away with all your time. You are not ever going to change to recuperate and come back to do better the next day. It's just anxiety on anxiety on anxiety.
"If people are struggling, I would encourage them to have more open conversations with their bosses. The people who have had open conversations with their bosses, their bosses have been open and understanding.
"Take time to stay connected with colleagues, even five minute chats at the start of a Zoom meeting. You can have a peer debriefing at the end of the day."
Uncertainty is also impacting young people.
"We're getting a decent number of referrals of people from university that are betwixt and between," Dr Harris said. "They don't 
know what the future holds for them. They don't know where they are going, half their stuff is at university, where is the safest place to be?"
Teenagers have increased anxiety because of disconnection from their friends.
"Peer relations are such an important part of your identity. When they become disconnected from their peers, they are much more prone to feeling excluded.
"They should stay connected on social media. Make the time to Facetime each other so you can feel more connected and interactive.
"It's really important that parents check in. Teens often spend a lot of time in their room, so it's hard to know. As parents, you are looking for indicators like increased secrecy, being more withdrawn. Be aware this might mean they are struggling."
At the other end of the scale, seniors are susceptible to loneliness but often refuse to acknowledge mental health problems.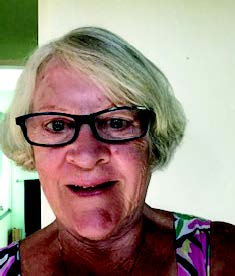 Lee Hall, a volunteer at Age Concern, said: "The elderly won't be the people who are phoning the mental health hotline because there's too much pride. They are from the old school who keep a stiff upper lip.
"They don't consider themselves depressed and all they need is a comforting voice on the end of the phone."
Ms Hall called for more people to volunteer with charities that provide a listening ear.
As the second summer of Covid-19 approaches, the advice is not to miss out on your vacation time.
Dr Harris said: "If you are going through the most stressful year of your life, you probably need to take the maximum vacation. Be realistic that your body needs rest. Recognise the value of a break even if it's not a traditional break that you have had previously."