By Robyn Bardgett
One positive thing that can be said about living in Bermuda through a pandemic is how lucky we are to be surrounded by so much beauty, and while Bermudians are known for their love of travel, one place that often goes unexplored is our own Island. 
However, in light of the global restrictions on travel, many locals have taken the opportunity to "live like a tourist" in their own backyard – booking staycations, renting electric vehicles and taking part in activities traditionally reserved for visitors. To fill the void, Bermuda's hotels have definitely stepped up, providing residents with ample incentives to do so – from local rates and packages to day-passes for the hotel's facilities and special spa and dining offerings. 
In February, my partner and I booked a room at Rosewood Bermuda – easing into two blissful days without kids while being a mere 15 minutes from home. 
My first question was whether I'd really be able to relax without watching the Island fade away from the window of an airplane. However, I was pleasantly surprised to find that it was two of the most magical days I've ever spent on vacation. Absolutely hassle-free and even though it was in the "off-season", I felt spoiled and incredibly well taken care of by every staff member. From quiet breakfasts on our balcony to a relaxing facial at the spa and first-class dinners, we returned home feeling refreshed and excited to perhaps plan another stay.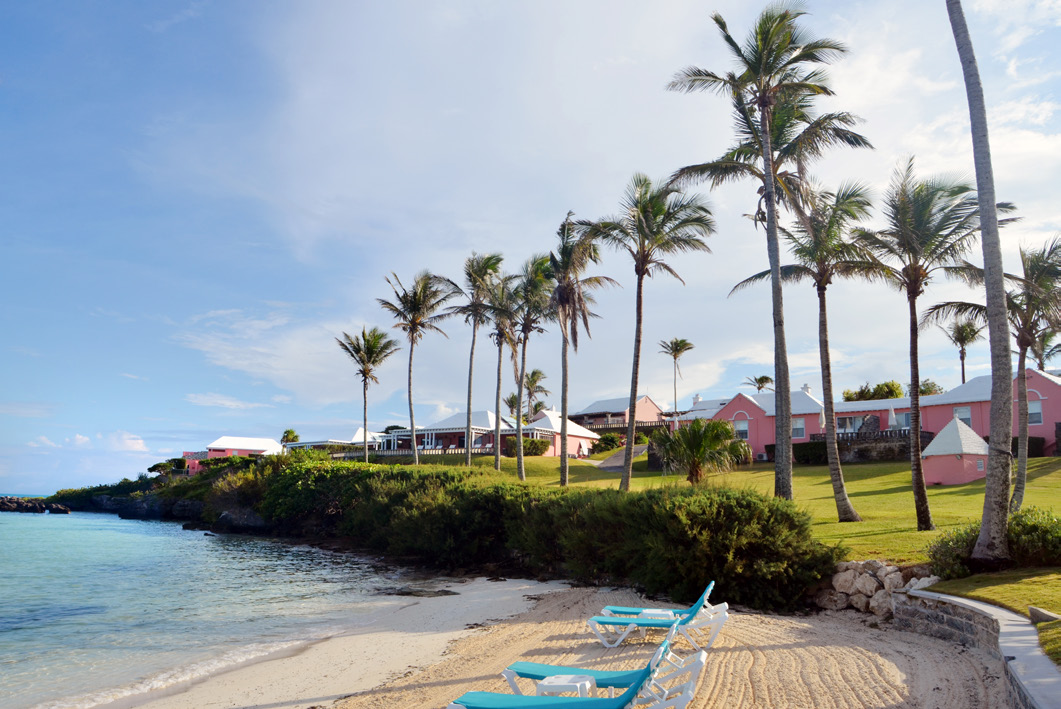 Bermudian David Skinner was another one to enjoy the local amenities, staying at Cambridge Beaches last September and then celebrating his wife's birthday at The Loren in March, 2021.
"I think it's something we forget and don't always get to experience how good our tourism staff is here," he said. "Our two stays really opened my eyes to what a great product we have on the Island."
Mr Skinner and his wife, Karen, spent four days at Cambridge Beaches "just to get away."
"It's one of our favourite spots on the Island, and while it was a little different this time around with people wearing masks and being kept well apart from others, the service was amazing as always," he said. "Any break is good and helps to recharge your batteries."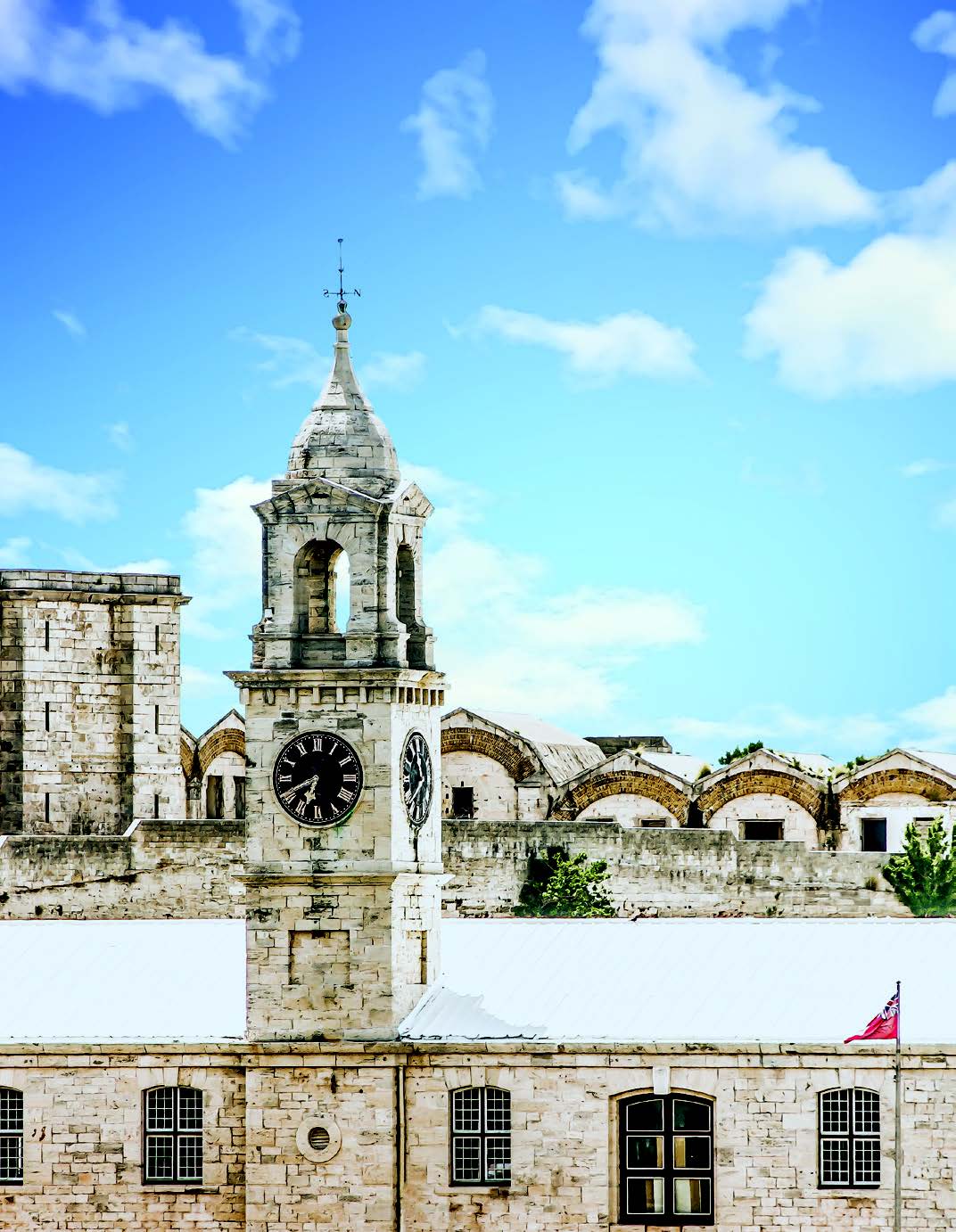 The couple even drove into Dockyard for lunch. 
"I picked up a Bermuda t-shirt and a flag, just to really get into the spirit of it," he added.
When Stefania Di Meglio and her partner, Pete, celebrated her 40th birthday at The Loren in April, they made the most of their time off to "appreciate Bermuda's beauty, traditions and learning a bit of history." 
Along with walks to nearby Spittal Pond to scout out Portuguese Rock, the couple also joined Kristin White, of Long Story Short in St. George's, for one of her memorable bike tours of the 'Olde Towne'. 
"We stopped at buildings and places of significance and Kristin would tell the story," explained Ms Di Meglio. "She is very knowledgeable and has this way of bringing the events and characters involved back to life. I reconnected with Bermuda in a way that was special and fun."
Along with taking part in activities off the hotel property, the couple enjoyed their spacious room with private balcony and relaxed at the hotel's Sisley Spa, with the signature hot salt stone massage, which Ms Di Meglio stated was "glorious."
When Claire and Brian McDevitt stayed at The Loren in March with their seven-year-old daughter, Olivia, the hotel gave a feel of "catering to families."
"There is a family games room, library, pools, gym, spa and beach and we availed of all these services," said Mrs McDevitt. "The sun was shining so we relaxed by the pool… [there was] something to do for all the family, either individually or as a group. We did not leave the complex."
The family were drawn to the hotel after receiving a gift certificate for the restaurant and decided to turn it into a staycation.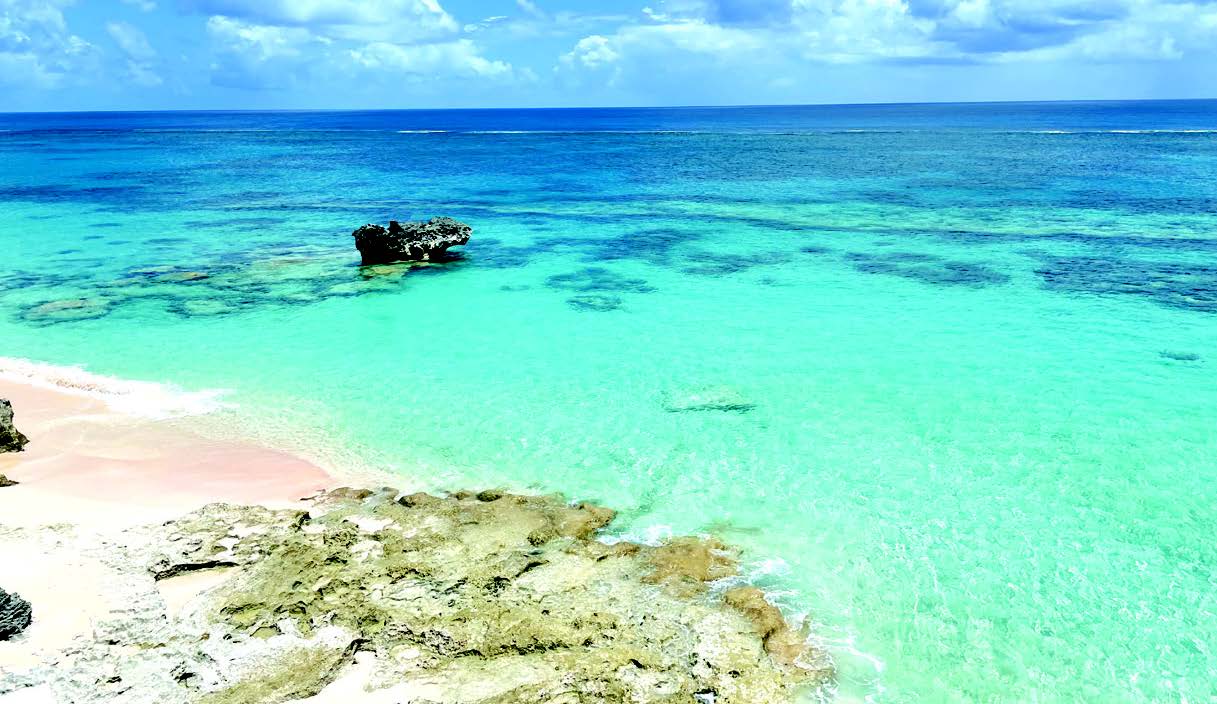 "2020 has been a challenging year and looking ahead to 2021 we could see further travel restrictions to Ireland and the possibility that we will not get to physically see our families this year. We had been to The Loren to dine before and loved the location and service."
Many hotels are making sure to provide that extra bit of luxury to help make the stay magical.
"The hotel had a welcome package, which was nice to receive," said Mrs McDevitt. "It was special to pause and relax and to hang out together for two days. We definitely felt recharged and grounded again."
The benefits of locals staying on Island for vacations aren't just for the guests but have also helped hotels who have experienced a nose-dive in international arrivals.
"We are so appreciative of the local community for their support during these challenging times," said David Dodwell, Jr., the general manager at The Reefs. "Increased local visits helped provide more hours for our staff at a time when international arrivals were understandably affected."
The hotel made their local rates more flexible than in the traditional tourist season and "provided some great value rates for upgrades to higher room categories," added Mr Dodwell.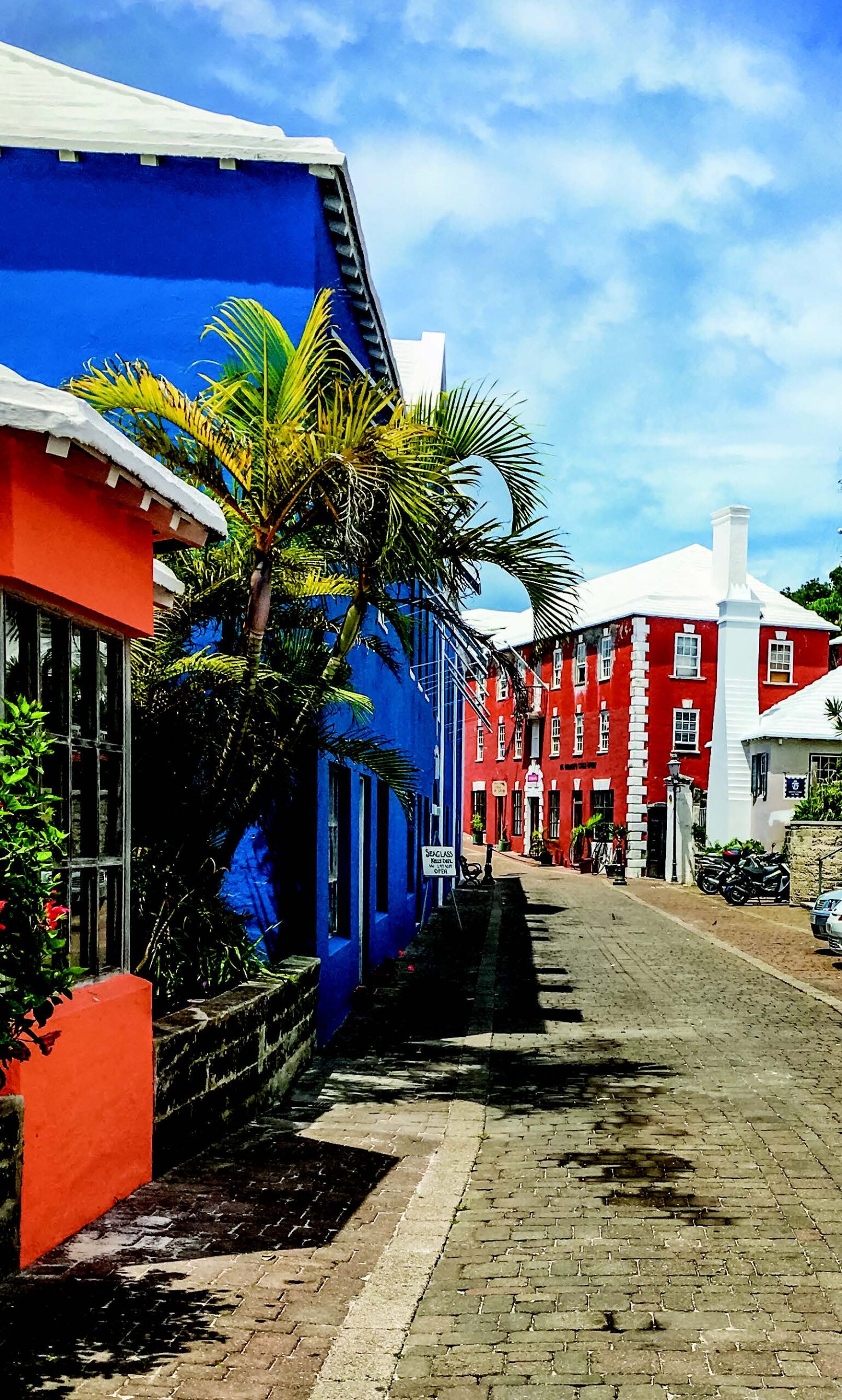 Pretty much every property on the Island has a special local rate or a package and many have extended into the more popular tourist months. 
The uptick in locals staying at Rosewood Bermuda saw their local room bookings go from 100 during a typical year to over 1,000 since re-opening last July. 
"The availability of the staycation offerings seemed to be a welcome opportunity for our local community as well as for the resort," said Kris Sarreal, Rosewood Bermuda's marketing manager. 
The hotel continued its local offerings with a special Mother's Day Retreat and the Celebrate Your Love package, as well as staycation offerings being extended into May this year. 
While the Island's hotels have amazing amenities from world-class spas to stunning beaches and pools, it is some of the more simple things about a staycation that make it worthwhile. 
"What we hear is that even the simple act of immersing yourself in the resort – walking on the beach, having afternoon tea, enjoying a great meal – despite perhaps only being five minutes from home, makes you feel like you are somewhere else, and gives that mental break from the day-to-day realities," said Mr Dodwell. 
I can confirm, so many months later, I'm still dreaming of the world's biggest bubble bath with a glass of champagne overlooking spectacular Castle Harbour and hoping that I can get back there again one day soon.