COMPANY DELIVERS ALL YOU NEED TO MAKE FRESH MEALS
ByAnnabel Cooper
Eating locally-sourced, fresh food is not only good for our bodies, but good for our local economy and the environment too. More and more of us want to get meat and produce from local farms, fish from local fishermen and other Bermudian-made food and drink products from local vendors, but there are reasons why we can't always do this. Time is one. Ability is another. Not all of us can throw a selection of local products into a pan and magic out a delicious meal at the other end. What happens if the produce available that week isn't something you know what to do with?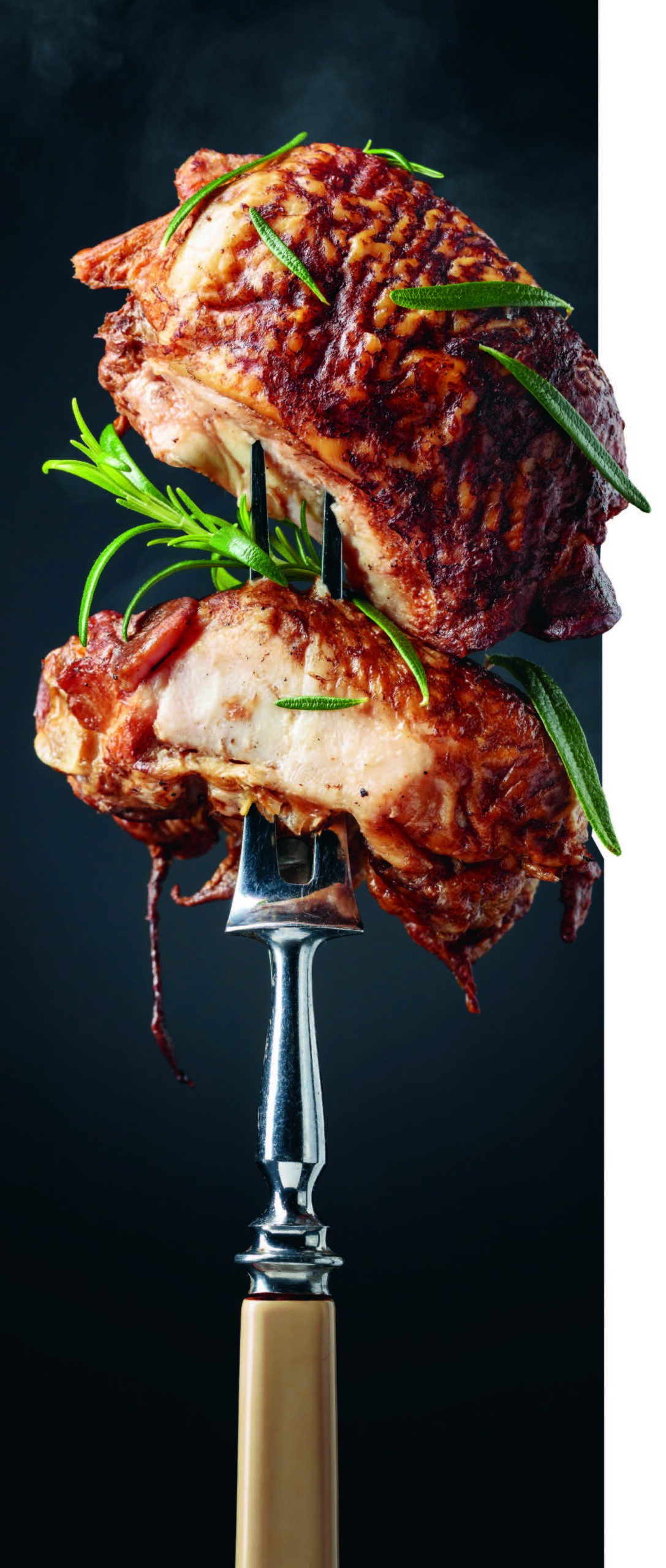 Enter Island Fresh recipe boxes. Established by Rebecca Bateman and Hayley Evans in October, 2020, they portion and pack ingredients, with recipe cards, into a box so you can easily cook a meal at home without the hassle of excessive shopping and chopping. Each box, which they deliver weekly, has three meals for either two or four people.
They source as many of their ingredients as possible locally and have given Bermudian businesses a boost through collaborations with, to name a few, Two Rock Wines, Umami Bermuda, Mad Hatters and Gavin's Butter. All their boxes are delivered using DropIt Delivery.
Ms Bateman, a teacher by background, came up with the idea after she lost her job when Covid-19 hit in March, 2020. 
"It seemed like the logical thing to need here during this time," she said. "Looking back, we wanted to start really quickly to help people during a pandemic." 
Unfortunately, bureaucracy meant it took them five months from idea to launch, but their business has boomed quickly.
"The customers are amazing," continued Ms Bateman. "One of the Dad's posted pictures of his kids cooking with him. A lot of couples said it brought date night back. Another said 'I'm a new Mum, I've just gone back to work, I don't have to think about what to go to the store for', it's a convenience."
In addition to the convenience factor, Island Fresh is also receiving praise for the fact the meals are fresh, healthy and use a variety of different ingredients.
Ms Evans, a pharmacist by trade, sees first-hand the impact of "lifestyle diseases" such as diabetes and high blood pressure, and her first reaction to Ms Bateman's call was that this would be a great way to help people enjoy a healthier diet: "We help people discover new herbs, new vegetables, new ingredients," she said. 
"People say they would never have bought these things before. They're really grateful to try new things," added Ms Bateman. 
Each week, the three recipes are posted on their website and online orders must be placed by midnight on Tuesday for delivery on Sunday. You can also order a 'Two Rock Wine Pairing Subscription' matched to your box and accompanied by a 'tasting note'. 
Once the orders are in, it's all hands-on-deck getting the ingredients together and preparing all the boxes.
"It's a lot of work," they laughed. "Yesterday we had four people helping us all day Saturday and Sunday morning. Our farmers need to know quite far in advance. There was a huge jump in orders this week so we had to use about five different farmers. Certain places only have certain items – one place for sweet potato, one place for cilantro. We would like to do a one-stop shop but that doesn't always work out."
At the time we spoke, Bermuda was still in the midst of rapidly rising cases of Covid-19, and while this has been good for their business, it has also created challenges sourcing all the ingredients.
"Farmers have all been really helpful," they emphasised. "Tuesday is our cut off, but if you go from 90 boxes to 120, it's a struggle. We can only really give them a definite number on a Wednesday morning. There's a balance between pre-ordering and not going to waste."
Occasionally, to meet demand, they have to use a wholesaler instead of a local farm, but will always ring around the farms first before doing so.
Some of their most popular recipes so far include chicken shawarma with Umami spices, chorizo risotto and breaded chicken stuffed with mozzarella. In response to popular demand, they will soon be launching a separate vegan box option. 
They also hope to increase the number of local collaborations, particularly with other local restaurants after their successful Mad Hatters box. 
"Gavin's Butter had the most amazing feedback", they said. "I know people have gone online and bought the Umami spices. People like local collaboration."
Islandfreshbermuda.com
OTHER CONVENIENT FARM TO TABLE OPTIONS INCLUDE:
Nourished: Established by personal trainer, Shawn Talbot, in March, 2020, Nourished Bermuda sells freshly cooked, fully prepared, vegan meals. Order the five or 10 meal option from their website by 5pm on Friday and the meals are ready for curb-side pick-up from their 93 Front Street location on Sunday. They source as many ingredients as possible from J&J Produce and the menu selections are changed every three weeks. "We try to hit a different part of the world every change up," says Mr Talbot. It could be Middle Eastern, French, Mediterranean or Asian fusion inspired. 
Nourishedbermuda.com
Hill Top Farms: A family-run farm based in Southampton, Hill Top Farms sells their products online. $40 'Mini Bags' of produce are sold on Tuesdays and they deliver from Devonshire to Sandys, but plan to expand delivery Island-wide. If you live further east, you can arrange a central pick-up point. Their Monday afternoon newsletter announces what the bags will contain, along with a recipe using some of these ingredients. 
Hilltopfarmsbda.com