by Robyn Bardgette
When a car's tagline is 'Space for Everything', I can promise that every parent is going to take that literally. I need to know that it's going to fit the tenth doll my daughter decides to bring on the school run or that the 500 pieces of Lego that my son is going to litter across the floor mats will blend in with the rest of the interior. Will there still be room for the five bags of groceries and the other ten bags I've somehow accumulated in the span of six hours since leaving the house? 
Luckily, the Renault Triber car from Eurocar does not tell lies about the amount of space available and it really can fit everything. Not only does it have room for all the basic needs of a family of four (plus a dog!) including room for groceries, backpacks, pet food and miscellaneous toys, it also has a set of removable seats in the back meaning you can add even more people (or dogs) in this car.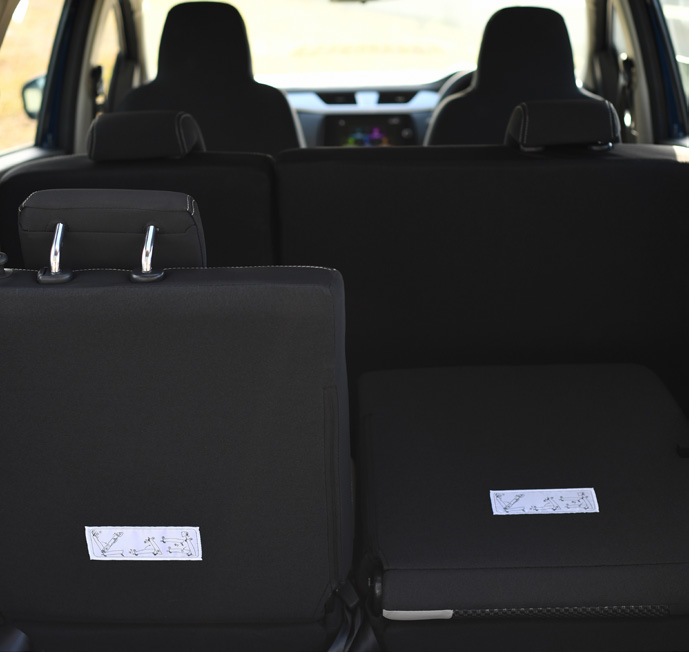 One of the first things that stands out about the Triber is how streamlined it is for basically having the room of a standard station wagon. At an E class it sits at the more affordable end of larger car licensing without compensating on space. 
Both driver and passenger side seating have spacious amounts of foot room and with the ability to move the third row of seats out when not needed, it allows the back seats to be adjusted to provide plenty of room in the foot wells. The back seats can also be collapsed to provide space for moving larger objects such as boxes, suitcases and sports equipment. 
Aside from space, driving the Triber is a pleasure. Some of the things I particularly look for in a car are a shorter bonnet and large rear window. While the Triber has rear camera and sensors, it doesn't make up for being able to see clearly when you're backing up as your kid distracts you while discussing at length their last Minecraft build – or in this case along with large rear windows it provides plenty of assistance (it, however, does not mute your children).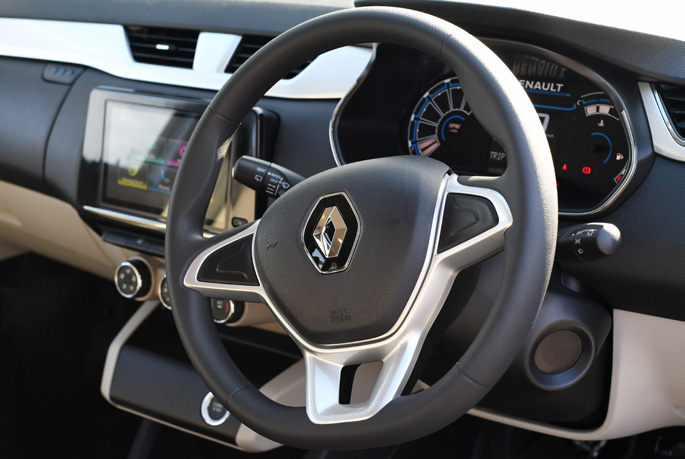 The only thing to note about driving the Triber is the AMT Auto Transmission, which provides a manual car feel when driving. While AMT Auto Transmission can help save on fuel it can take a bit of getting used to if you've never driven a manual vehicle. However, the car does everything (there's no extra clutch or manual gear stick, it's only just the change felt during any upshifts). Even during the short time span of test driving the Triber, it didn't take long to get used to these differences to standard automatic transmission. 
Other features of note to the Triber includes all the technology that has come to be expected for comfort and convenience in a car – keyless entry and push button start, electric front and rear windows, radio with USB and Bluetooth as well as Apple CarPlay and Android Auto, which can be used with the large display making for a safe and enjoyable drive. 
Last, but certainly not least for those long exhausting parenting hours, the Triber features a cooled storage in the centre console, so your wine is ready to drink as soon as you get home.