As explained by Sue Moench, Principal at Mount Saint Agnes Academy (MSA), "Around the beginning of the millennium, schools all over the world were reconsidering how they present education to their students. MSA was no different. Traditional teaching methods were no longer acceptable, and educators realised the importance of engaging students in the learning process."
Over the last ten years, MSA has implemented the internationally recognised Canadian Alberta Curriculum and embraced modern collaborative teaching techniques. Principal Sue Moench – alongside Vice Principals Anna Machado, Kim Raymond and Christopher Tannock – explained how this allowed all their students to excel and prepared them for universities in both North America and Europe.
The traditional 'stand and deliver' method of teaching has never catered to all students in the classroom and when Mrs Moench, herself a former pupil of MSA, returned to the school after working in Canada, she began working with the teachers to implement new teaching and learning strategies that would change this.
In 2015, MSA adopted the Reggio Emilia philosophy and later implemented Kagan Cooperative Learning for Student Learning in 2016. Together these strategies allow teachers to inspire students according to their own interests. "Reggio Emilia is based on inquiry," explains Mrs Machado. "It puts the student in the driver's seat of their learning by being more student-centered. The openness to different options draws on students' strengths and lets them communicate what they know in a way that builds their confidence."
"Kagan structures are instructional strategies which are designed to promote cooperation and communication between students," says Mrs Moench. Its purpose is to boost students' confidence in their learning and to assist them in retaining information and interest in classroom interaction."
How does Kagan support the Alberta Curriculum? "Learning is more discussion based," says Mr Tannock. "For Social Studies, I was able to teach students how to critique and analyse information, whereas before it was memorisation and giving a test. Now it's all about teaching concepts rather than facts. I found that through this teaching style, I was able to help students become life-long learners, keep up with current events, and develop critical thinking and life skills."
Also, incorporated into the curriculum throughout all grade levels are the STEAM subjects of Science, Technology, Engineering, Art and Math, as well as music, physical education and second languages. Previously known for their large class sizes, MSA now prides themselves on limiting their classes to 15-20 students, which is an ideal number for optimal learning.
An important aspect of the Alberta program is the standardised testing which happens annually in grades 3, 6, 9, and 12. These provincial tests determine if students are meeting the learning objectives, report to parents how their child is achieving in relation to provincial standards and monitor and help to improve student learning. "We are pleased to report that generally our exam results meet or exceed the provincial standard," said Mrs Moench.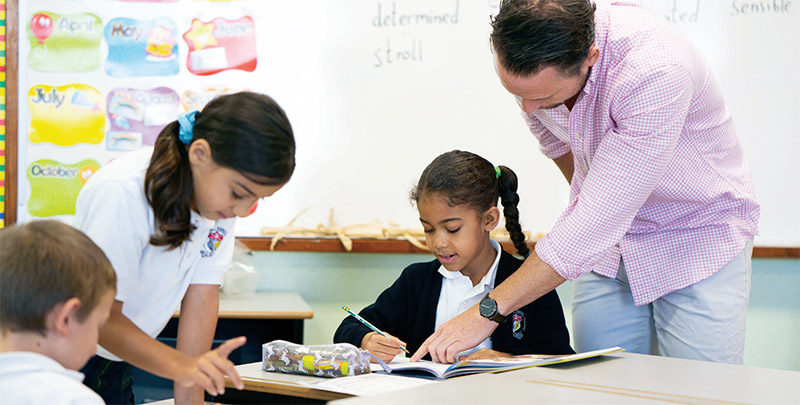 "We decided on the Canadian Alberta Curriculum as it gave our students the opportunity to graduate with an Alberta High School Diploma," explains Mrs Moench. "Alberta has the reputation as being one of the best education systems in the world. Students graduating with the Alberta High School diploma are equipped with foundational competencies for their future. Generally, our students go to the UK, US and Canada for post-secondary education and they are prepared and doing well." "When our students go off to university, it's always exciting to hear back from them," Mrs Moench said. "We want to know if they were prepared for university and that their math and writing skills are on par with the other students. Hearing positive results shows we are preparing our students well."
From the struggling learner to the strong academic, we have a programme that is inclusive and will meet the needs of all learners.
"Adopting the Alberta program has been one of the biggest changes we've had in our school," continued Mrs Moench. "From the struggling learner to the strong academic, we have a programme that is inclusive and will meet the needs of all learners. We can challenge and excel students as well as assist and differentiate. The route to the High School diploma is different for every child." MSA is a Catholic school, but embraces and welcomes students of all religious backgrounds.