ONE FASHION EXPERT WEIGHS IN ON THE TRENDS THAT HAVE COME AND GONE…
Do you remember where you were on Dec 31st 1999? When we all thought the celebrations into Y2K would result in crashed computers, the stock market plummeting or electricity failing throughout the world! Oh the Dramatics, and yet regardless of what we thought may or may not happen, the teenagers still flocked to Dockyard to watch the fireworks; probably wearing a pair of low rise jeans with their underwear exposed if they bent over (as this was the year Sisco's 'Thong Song' debuted). Or perhaps you clung to the notion that pedal pushers were never going to go out of style and wore them casually with a pair of Grants Chinese slippers? We all did it at some point, but promise me if you still have a pair in your closet you'll let them go and buy a leather mule.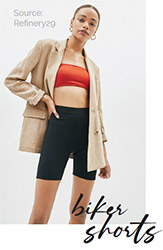 After we realised that life continued when the clock struck midnight, the evolution of fashion became so absorbed by celebrities, which reigns truer today than ever before due to the immediate access of social sites like Instagram and Pinterest. JLo's coveted velvet tracksuit and hoop earrings or Aaliyah's baggy cargos and crop tops are just two examples of ladies in the early 2000's who were unintentional trendsetters for the masses. Sex & the City, although debuting in the late 1990's, became a coveted style muse for high-end designer brands in its later years.
Closer to the current decade, reality stars like the Kardashians (I shudder as I type that, but can't deny their influence on so many fast fashion websites) have gone as far to make biker shorts a trend for day time wear (trust me – athleisure is here to stay, regardless of whether you're a yummy mummy or not).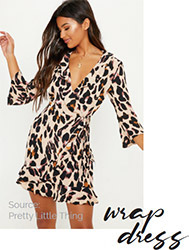 Although Bermuda is miles away from the fashion capitals of the world, we continue to evolve in large part due to the range of diversity in our people. I find myself admiring several women of all ages and backgrounds walking the streets of Hamilton. One with a classic wrap dress and pumps walking into a reinsurance building; another donning a pleated skirt with a fitted blouse (French tucked) paired with pointed stilettos headed into the bank; and another wearing a distressed boyfriend jean, silk tank top and crisp white sneakers headed into a day in the life of retail. Our seasons may be stretched due to our climate, but our country still manages to stay on trend year after year. Even our very own Bermuda Short made an international debut with fitted ladies' silhouettes in wearable fabrics like denim; peaking in popularity around 2013 in international stores such as J Crew and Gap.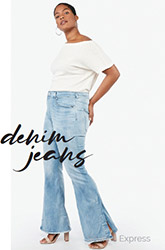 Over the span of a decade or two we've managed to hunker down and nail the most flattering silhouettes (think fit and flare dresses), elegant slides (remember, go buy a pair of mules), and most importantly the elevation in the quality of fabrics for a more attainable price point. You don't need the price tag of a Louis Vuitton to invest in a gorgeous handbag anymore. So, when you next buy yourself a quality piece of clothing or an accessory, take care and hang onto it because in another decade your daughter might tell you 'it's back in style' and she wants to borrow it…