by Grace Hoskins
Your home should be an oasis. Not only is it the center of your daily routine, it's the space in which you relax, entertain and everything in between. Having a home that offers you respite from the stress and demands of modern life, one that allows you to unwind and take a break is important. When you step foot inside the door you should feel a sense of peace and tranquility so that you can recharge and feel your best before you greet the outside world again.
That's why transforming your house into a 'Zen-inspired' space is so critical. What is "Zen" exactly, you may ask? The word originates from Japan where it was used in relation to practicing Buddhist philosophies. The Western take on it involves lightening of one's space, using organic and natural colors and textures and a more minimalistic approach when it comes to your possessions. Local industry experts passed on their best insider tips for how to cultivate a calm and serene space at home.
1. Choose soothing colours
Believe it or not, the colour in your home can greatly impact our moods and energy levels. To create peace and harmony in your abode, Rowe Spurling Paint Company suggest picking colours, particularly those for your walls, wisely. They rank a grey owl shade at the top of their list for zen shades. With just a hint of sage green, this warm and soothing hue works as a perfect complement to wood finishes and pairs well with most colour schemes. It's not only beautiful, but versatile as well. If grey is too boring, try a soft green colour, the company recommend. Since green is one of the most common colours found in nature, our eyes find it familiar and relaxing. Try their Pleasant Valley hue, which pairs well with warm metal tones. Another option for the more daring home decorator is a navy blue. Reminiscent of one's favorite pair of comfortable jeans, this colour is a great choice if you're trying to make your space feel cozy. Van Deusen Blue, in particular, is deep enough to look and feel rich, but not so dark that it appears almost black. It works well for larger spaces that you want to feel more intimate. Last, but not least, you can try a pop of pink with a Cream Puff colour. This soothing, calm tone is light and not too bright. The experts at Rowe Spurling Paint Company say the secret is to find a pink with earthy brown undertones so it's equal parts soft and cheerful.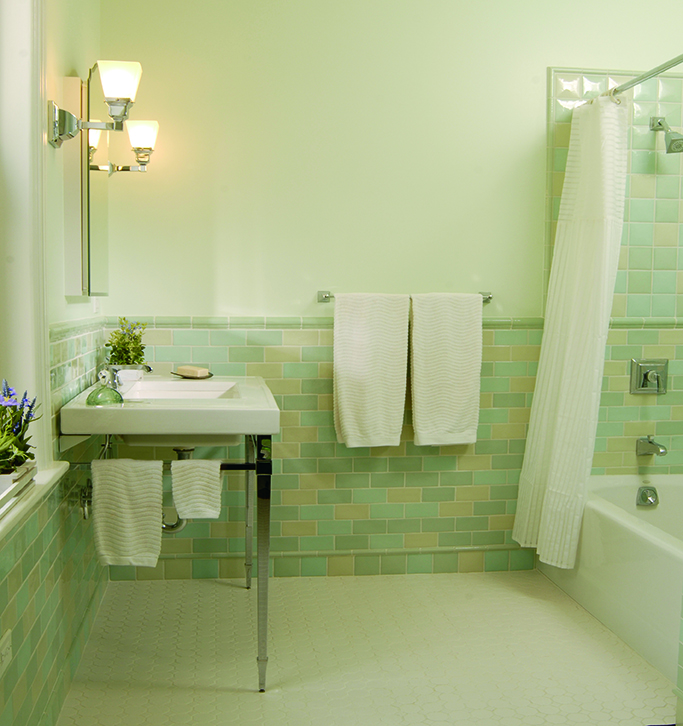 2. Keep your space organised and clutter free
It's nearly impossible to create a peaceful, relaxing space amongst clutter, said Patricia Crouch, the Founding Partner and Director of ByDesign. She suggests for home owners to limit the number of things on display, so that your room feels calming rather than chaotic when one steps in. Start with a little decluttering, focus on removing the things you never use and organizing what's left, Ms Crouch said. This process can be cathartic, just be sure not to take on too much at once to minimise stress. Decluttering also helps you make room for new ideas and interpret your space from a fresh perspective.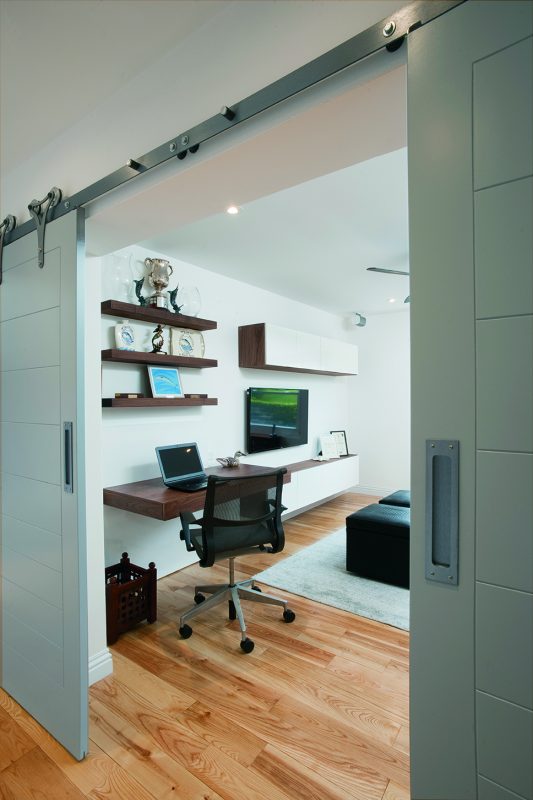 3. Position furniture well
A Zen atmosphere is usually centered around sensitively and artfully positioned artifacts and furnishings that contribute to a sense of peace and balance, said Ms Crouch. One should concentrate on keeping in view only what is relevant and truly meaningful to their space, not to mention those pieces that contribute to an overall style throughout.
4. Keep sentimental objects in view
Everyone has key pieces – be it a family photo or china set passed down from their late grandmother, which have specific meaning to them and make a place feel like home. Ms Crouch encourages people to focus on where they position these items so the space still feels balanced. It can be difficult to incorporate these elements into a coherent Zen design, but it can be done with a little bit of creativity and tact. When positioning elements such as a rocking chair, for example, be sure there is sufficient space for the element to establish itself within the overarching theme of the room. Positioning complementary elements (such as a traditional light fixture) can help incorporate these elements without detracting from the minimalist setting.
5. Incorporate natural elements into the design
Items such as indoor plants, wood finishes, cork and warm toned metal materials work to create a space which feels alive. The addition of a simple water feature such as a small table fountain can add another sensory ingredient to your design. Plus, the sound of softly flowing water has been shown to be extremely relaxing. Another option? Try incorporating pillows made with handloomed linen or cotton, suggests the experts at Hamma Galleries. By using wood, cotton or leather in your home décor, it can remind you of your connection to the great outdoors and in turn, make you feel more at peace.
6. Don't forget the lighting
Lighting happens to be one area that is often overlooked, yet can help to create startling new perspectives on an old space. Switches can be replaced with dimmers, allowing you to adjust the atmosphere of a room with greater control. Using warmer bulbs and LED's is a fantastic way of bringing a sense of warmth and comfort to your space. You can also experiment with direct and indirect lighting to accent your walls and focal points to take your designs to another level. Hamma Gallery suggest you can create a 'Zen feeling' in a living or bedroom with a handmade nickel-plated brass lamp. Because of its cutout design, it creates a relaxing shadow pattern on the wall when using a transparent bulb.
Considering the modern world is a buzz with stimulation, from our phones to the constant stream of information coming at us from the outside world, it's essential to transform our homes into a calm, comfortable and relaxing space. Our goal isn't just to create a beautiful place to lay our heads, but one that reflects our desired mindset somewhere we're proud to call our own.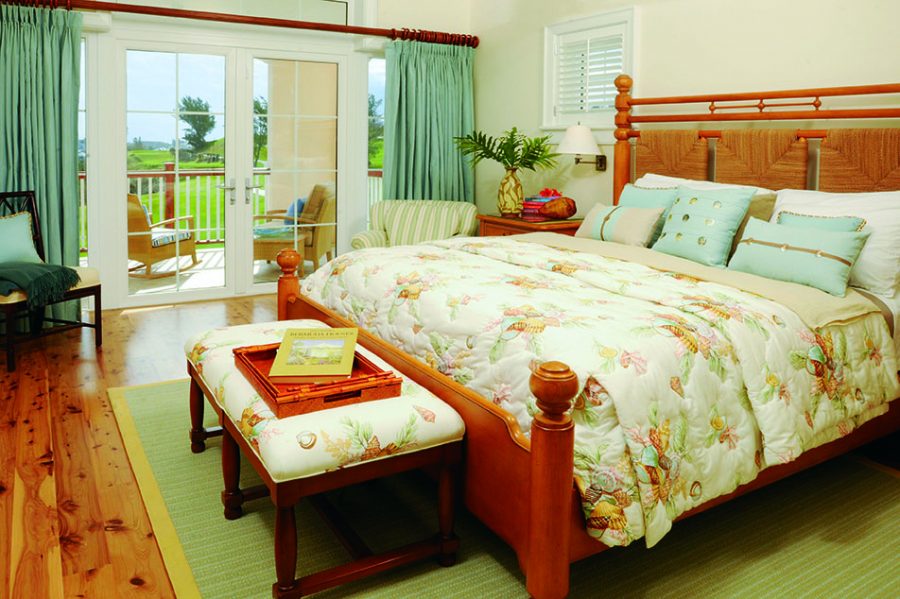 ---
Hamma Galleries – Product Suggestions
The interior design team at Hamma have suggested a few different key items that can be used successfully in a Zen environment.
Filsky Table Lamp
A handmade nickel-plated brass lamp with a hole design, which creates a shadow pattern on the wall when using a transparent bulb.

Maurice Natural Pillows
22" x 22" hand loomed linen and cotton pillows with textured stripe pattern.
Handcrafted tassels, luxury feather and down insert.

Emmett Accent Chair
Solid wood frame carved in a mid-century Danish-inspired design. Soft grey cushions with subtle piping enhance the clean overall frame.

Fiji Island Daybed
The Fiji Island is a versatile daybed/lounger that works in a living room, small guestroom, professional studio space or a child's bedroom.
This article was originally published in the Fall 2019 edition of RG Magazine.