by Charles Doyle
With countless benefits both physical and psychological, the practice of yoga is highly popular in Bermuda, attracting practitioners of all ages and skill levels to an impressive number of studios and personal trainers across the Island. In the backdrop of our current health crisis, it offers a convenient, effective and low-cost way for virtually anyone to improve their overall wellness and reduce their risk factors for numerous conditions that currently burden our healthcare system.
While the popular image of yoga in Western society largely revolves around feminine imagery (think of ad campaigns for brands such as Lululemon and Prana), that primarily comes down to targeted marketing. It is in fact just as popular with men as with women – and in Bermuda, there's no shortage of options for dudes looking to take it up and begin their journey towards physical and spiritual wellbeing. To get a clearer picture, we spoke with Robin Holder, Che Beane and Todd Crews, three local yoga trainers whose own respective journeys have changed their lives and allowed them to share their experiences and expertise with others.
---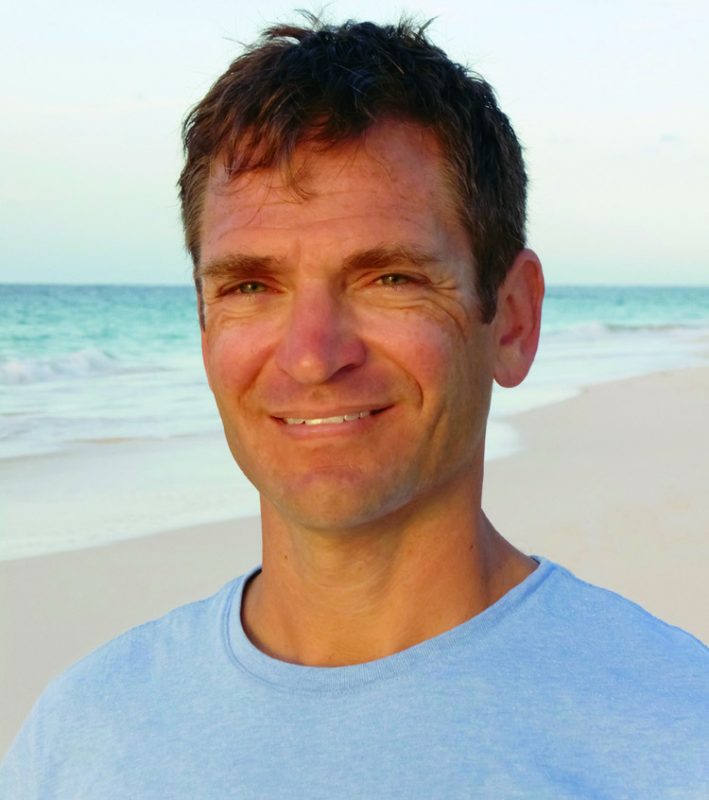 "I was originally drawn to yoga because I had had back pain while sat behind my desk as a US tax accountant," says yoga trainer Todd Crews of why he first took up the practice. Having tried Pilates first, he found he preferred the free-flowing movements and mind-opening properties of yoga, and that it soon helped him become a completely different, improved person. Offering classes at several hotels and businesses throughout the Island, he credits yoga for his heightened agility and fluidity, and stresses that when one develops the ability to balance body, mind and spirit, one can remain calm no matter what type of stressful situation may be occurring. "Stability and balance are also enhanced immensely as well," he said.
Having practiced yoga in Bermuda since 2005, Mr Crews offers lessons for both private and group clients, and notes the popularity of his male-focused classes in recent years. His "Yoga For Gents" class in particular is laid back, taught to the clients' level and notably unintimidating for dudes who may be yoga skeptics. "These are really well-aligned classes that are taught in a manner where gentlemen can actually get into the poses," he explains, adding that historically, yoga was a male-only practice when it was originally practiced in India. "Women were only allowed to practice yoga once it made its way to the Western World."
---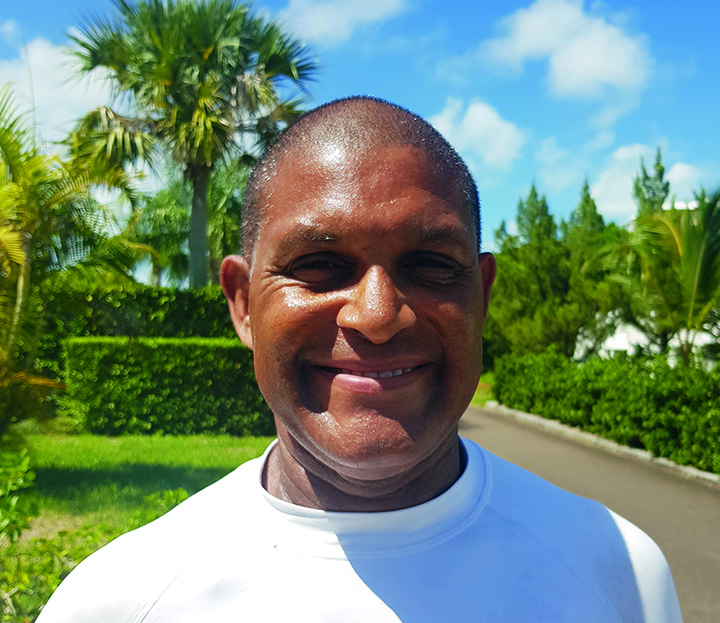 "By focusing on the breath and the body you can immediately shift your mind away from worries," explains Robin Holder, when describing yoga's mental benefits. "It can address psychological disorders such as depression and anxiety, and reduce the effects of traumatic experiences." A trainer at various locations across the island, Mr Holder considers yoga to be his "personal religion" after it helped him overcome a pair of traumatic experiences, including the death of his father in 2015 and another life-changing occurance in 2016. He describes being a yoga instructor as the most direct path to realizing his potential as a human being, and credits it with giving him the opportunity to reinvent his life and build a new identity. "I don't know how I could have coped dealing with these life-changing events were it not for yoga," he said.
Mr Holder defines yoga's physical benefits as wide-ranging, highlighting increased blood flow, improved posture, spinal protection and greater overall strength. He elaborates on how it can improve performance in other sports when practiced alongside them. "Through mindful practices gained in yoga, as a sportsperson in any other field you are a better athlete as you are more attentive and focused," he states. "It can also help an athlete to repair sore muscles and prevent injury."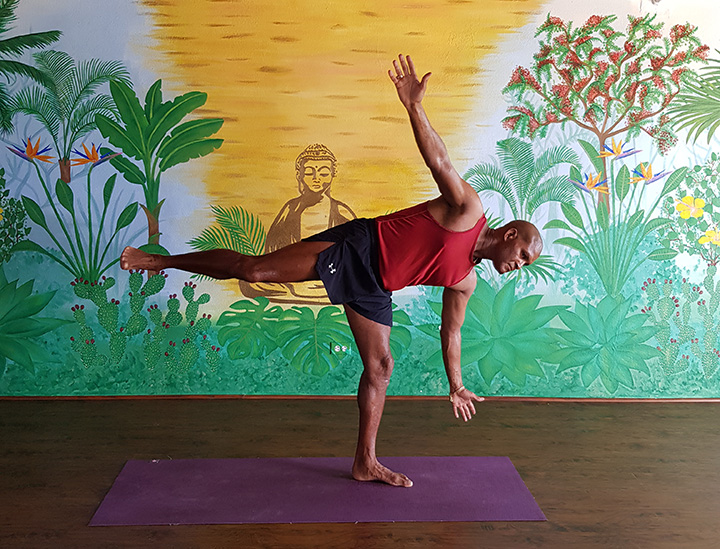 ---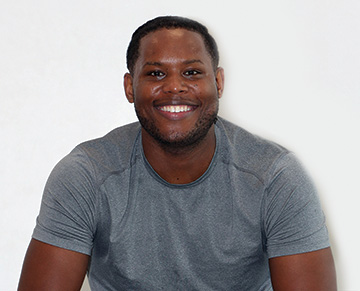 Central to the practice of yoga is "balance", which power yoga trainer Che Beane reflects on as a grounding exercise. "Balance to me means going through tough times but not allowing those tough times to determine your mood and how you react," he explains. "Yoga detoxes the mind and the body from negative energy by bringing them both to a more relaxed state." Operating out of Aries Sports Center, Mr Beane acknowledges the misguided stigma of yoga being primarily "feminine", but is encouraged by seeing more and more men embrace it as a way to strengthen muscles that are difficult to isolate through conventional weight training alone. "Being a man myself, I used to think that in order to enjoy yoga, I must be super flexible," he admits. "But that's not the case."
Mr Beane details how yoga can heighten one's athletic performance by increasing muscle flexibility and range of motion, enabling the muscles to handle the high impact activities required in certain sports. Beyond the physical benefits, however, he promotes yoga's potential as a powerful tool to help combat Bermuda's health crisis through the mental clarity it provides. "Yoga clears the mind, which helps you to make better health decisions overall".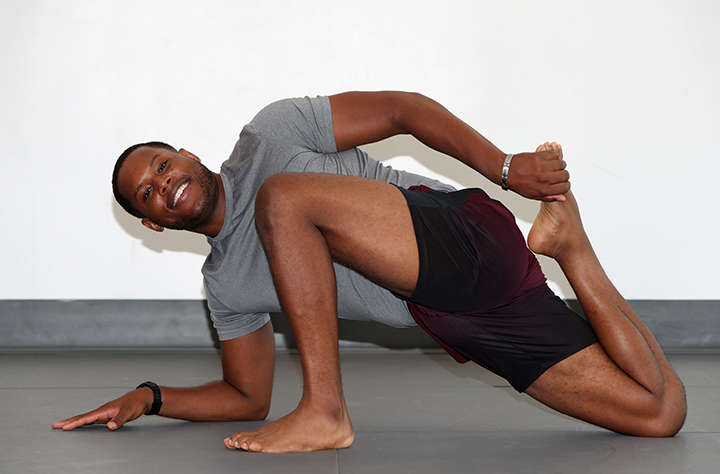 This article was originally published in the Fall 2019 edition of RG Magazine.