by Nadia Laws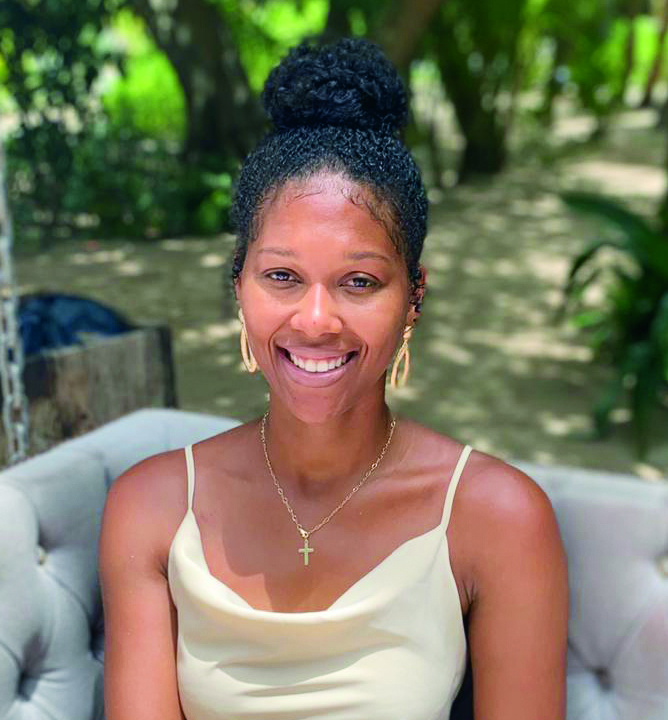 Three years ago, Sue Khan would look in her closet brimming with beautiful garments and still tell herself she had 'nothing to wear'. Then, after the birth of her youngest daughter, she decided it was time to simplify her style. The 30-year-old entrepreneur and busy mom tells RG Magazine how shrinking her wardrobe saved time, reduced stress and proved to her when it comes to fashion, less truly is more.
The Breaking Point
I used to have racks of clothing but was so overwhelmed with simple tasks like doing laundry because I had so many clothes. Then, when there was a special occasion, I would have to buy something new just for that one event. I got to the point in 2016 where I said: 'This is ridiculous, I'm consuming so much all the time'. I was juggling work and my personal life and knew that something had to change. I started embracing minimalism, sold my car and most of my kids' stuff. Then I got rid of about 90 percent of my clothes and shoes.
Sigh of relief
Cleaning out my closets from all the clutter was a huge relief. With everything on my plate, I needed to be able to grab something and go. I had purchased a lot of clothes online that looked good in the pictures but just didn't look good on my body type. To condense my wardrobe, I tried on everything – from pants, tops to dresses – and asked the questions: does this look good, does it make me feel confident and can this be worn with other items in my wardrobe? I realised from that exercise that my style was actually far simpler than I thought.
Gift that keeps on giving
I donated everything and started to feel really good about clearing out so much stuff. That's when I started to invest in my wardrobe. I wanted quality, timeless pieces and things that I could easily wear all the time. It could be a simple t-shirt that paired well with a pencil skirt for work or jeans on the weekend. I also reduced my closet down to six pairs of shoes – a pump, single strap shoe, mules, gym sneakers and a couple of pairs of flats in neutral colours (and limited prints or patterns).
Dressed to Impress
Now, when I go to get dressed for work, it's grab and go. Everything can be mixed and matched. It's so easy, and there's no stress– whether I'm going out to dinner, getting ready for a work meeting or running around with the kids. It's also been good for my confidence because I feel great in everything I wear. I don't claim to have fashion sense, but I know myself and what I like. My wardrobe is very slim, but it's made my life so much simpler. I wear mostly neutral tones like black, nude and grey or may opt for a softer pink or olive green. I don't even have a distinct summer and winter wardrobe anymore. I just wear the same pieces and will layer a trench coat or jacket on top.
---
CURATE YOUR CLOSET in three simple steps
Declutter
Go through every item in your closet and drawers, try on everything and keep only those items you love without a doubt. Any items you haven't worn in more than two years, that no longer fit your body or your style, give yourself permission to donate or get rid of.
Determine your Style
Have a look at the pieces you have left in your closet and start to identify if there are any themes – be it particular styles, fabrics, patterns or colours. Then create a list of staple items you may need to complete those outfits.
Develop a Wishlist
Once you have a clear idea of what you have and what pieces you still need to curate your closet, you can start to shop intentionally. Find pieces that are of good quality, versatile and can be worn in a myriad of different ways. Most importantly, make sure that every piece you purchase makes you feel confident and beautiful.
Remember: you don't have to buy all these new items at once. Take your time and find classic pieces that you can happily wear time and again – whether getting dressed for date night or running errands on the weekends.
This article was originally published in the Fall 2019 edition of RG Magazine.