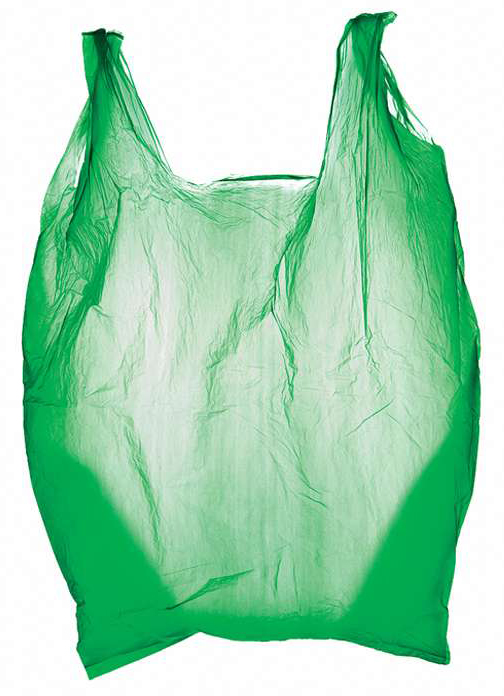 As an operator of Bermudian restaurants, Take Five Ltd takes seriously its environmental responsibilities.
From deterring the use of single-use plastic bags to helping to clean up island beauty spots and raising environmental awareness, the company is playing its part as an environmentally-conscious corporate citizen. 
Jason Berwick, general manager of Take Five, said: "One of Take Five's core values is respecting the environment, especially Bermuda, which is why we decided to turn this one-day event of Earth Day on April 22 into an 'Earth Week'. 
"As a company including Devil's Isle, Village Pantry and Buzz outlets across island, Take Five has the ability to connect with Bermuda's community in hope to create a movement towards ending plastic dependency, educate those about their impact on the environment and to inspire change."
One of the week's initiatives was to raise an appreciation among the public of the damaging impact of plastic trash on the marine environment. Take Five charged five cents for each single-use plastic bag used at Buzz outlets during the week in order to donate the proceeds and more to the Bermuda Aquarium, Museum and Zoo.
Dr Ian Walker, the principal curator of the Aquarium, said: "I think one of the nice things about Buzz and Take Five is that they really take protecting the environment seriously. I see a huge move towards moving away from single-use plastics. 
"The initial discussions are all 'yes, let's make this happen and let's make sure we put our best foot forward in terms of protecting our environment'. It's wonderful to see a corporate group working in that way."
By the end of the week around 2,000 plastic bags were used at Buzz outlets. For every dollar made from the plastic-bag charge, Take Five added $9 more. This added up to an overall donation of $1,000 to the Aquarium. The money will lend support to the Aquarium's education programmes, which help children to learn more about conservation. 
Mr Berwick, together with Holger Eiselt, managing director of Take Five, presented the donation to Dr Walker.
Also during the company's self-styled "Earth Week", both Devil's Isle and Village Pantry invited customers and employees to write down what they do to protect our planet and our species. One comment from Devil's Isle was: "Let's end single-use plastics." 
Another comment from Village Pantry was: "I throw my garbage in designated areas. Reduce, reuse, recycle what you throw." 
Take Five's eateries source a significant proportion of the produce they use to prepare meals from local farmers, including carrots, romaine hearts, tomatoes, cilantro and more. Buying locally not only benefits Bermuda's community through supporting local farmers but also reduces the company's carbon footprint, when compared to importing from overseas.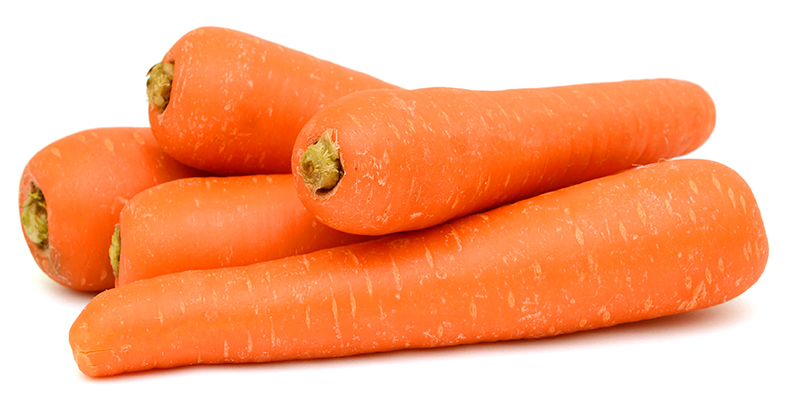 The group said it hoped to inspire residents to buy products from Bermudian farmers such as J&J Produce, Amaral Farms, Pacheco, Wadson's Farms and Windy Bank Farm. 
The group also collaborated with Keep Bermuda Beautiful for a clean-up of Warwick Long Bay and Jobson's Cove on the morning of April 14. In the space of two hours, the team of volunteers collected 19 bags of trash, weighing around 340lbs. 
A Take Five spokesperson said: "Although it was not obvious that this beautiful Bermuda beach had litter hidden in the sand and its surroundings, it definitely created awareness for all those that contributed to this day of how much of a difference can be made in just a couple of hours."
Keep Bermuda Beautiful is the island's oldest environmental charity and has been taking care of Bermuda since 1960 through its message of litter awareness. KBB's mission is "to engage individuals to take greater responsibility in reducing waste and eliminating litter through action and education".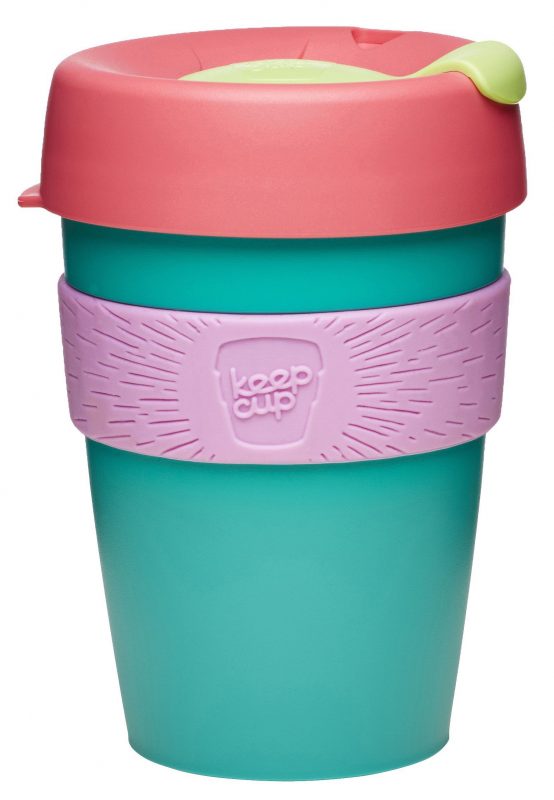 Reusable KeepCups were also introduced at Buzz outlets in another joint initiative with KBB. The aim was to inspire the community to stop using single-use cups by encouraging them to buy KeepCups instead, with part of the proceeds donated to KBB. 
Anne Hyde, of KBB, said: "It fits in your hand and is easy to drink from — just like a disposable cup — but this you get to keep. Getting a hot beverage to go? Why not reach for a KeepCup, help the environment and KBB at the same time."
Although new to Buzz, Devil's Isle has been offering KeepCups to customers since last year. KeepCup was founded in Melbourne, Australia, in 2009 by Jamie and Abigail Forsyth who had the simple idea to "keep it and use it again". KeepCup is now being used in over 65 countries worldwide and Take Five is proud to involve Bermuda in this movement. 

Take Five's green initiative has also involved saying goodbye to single-use plastic straws and replacing them with biodegradable straws throughout the group. Other multi-use products include travel cutlery, reusable straws and reusable bags in collaboration with Greenrock. 
Mr Berwick said: "Although the overall aim is to move towards reusable products, using biodegradable straws will break down in a reasonable amount of time compared to one use plastics and it is a good step towards reducing the amount of plastic pollution within Bermuda." 
Take Five said it has been committed to changing single-use plastics for several years. It started with the company looking for a plant-based material for containers. However, this has evolved into driving initiatives with reusable products to avoid the excessive carbon footprint created by single-use plastics. 
A spokesperson added: "Take Five are focused on the community that we live, work and employ in and making sure Bermuda and the planet can be enjoyed for many generations to come. We'd like to give special thanks to all those that contributed towards this donation, and we look forward to deploying more green initiatives in the future."