by Sarah Fellows
"Sport has the power to change the world. It has the power to unite in a way that little else does. It speaks to youth in a language they understand. Sport can create hope where once there was only despair.  It is more powerful than governments in breaking down racial barriers. It laughs in the face of all types of discrimination."
–Nelson Mandela
If you are a parent or student-athlete reader who is looking at a career in sport, Cal Blankendal is a person you should meet.  
In 2013 Cal started a company: Bermuda Sports Management Group – a "one-stop resource" to help the development of the island's student-athletes.  Since 2017, he has been officially assisting students with scholarships; before that, he helped where he could. He also currently wears the hat of executive director of the Bermuda Cricket Board. A well-known former Bermuda Football Association vice-president, he has been involved in a sport at all levels all of his life.  Cal wishes to share his experience and believes he can help connect and benefit our student-athletes.
Bermuda Sports Management Group offers life-skills training, assists in securing overseas scholarships and finding employment after graduating.  Their Elite Student-Athlete programme was recently launched. Cal told us "our philosophy works on the training and individual development of the student-athlete". He went on to say: "our focus is to provide the athlete with training; mentoring; professional career skills; assisting with the application process and the necessary tutoring or athletic development programs needed for that individual".
The Bermuda Sports Management Group program believes development is continuous and that at each stage of a student-athlete's physical, mental or technical cycle, he or she should be supported and given the opportunity to express their interest, commitment and talent in sport.  
BSMG's elite student programme provides a path for M1 to S4 elite student athletes based on academic and athletic ability.  
Cal told us "Our goal is to support each Elite Student-Athlete to reach their full potential.  Preparation and access are half of the battle. We are able to help the athlete and put the parent in touch with the coaches overseas.  I see us as a resource to connect coaches from overseas with our athletes."  
For more information, please contact Cal Blankendal on [email protected]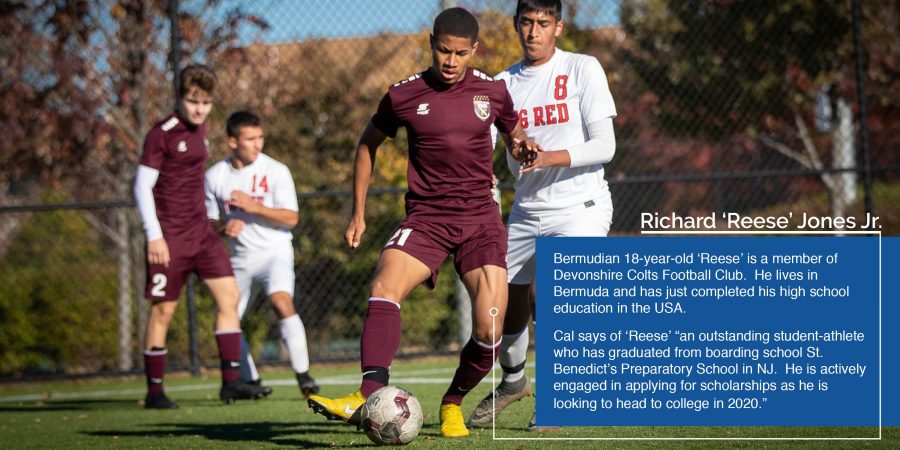 This article was published in the 2019 edition of the Rg Scholarships