Men's summer fashion feels ever so undefined. There are funky prints, bright colours, stripes to whites, and always… denim.
Before they jet off to the Concacaf Gold Cup, the locally based players of the Bermuda National Football Team define the undefined in summer fashion.
On and off the pitch these men show exactly why this summer is OH SO HOT!
Art Direction & Styling – Karlandra Smith @karlandra11 & Kevin Smith @kces_
Photographer – Alex Masters @ambda
Makeup Artist – Raél Iman @iman.artistry
Models – Jaylon Bather @itsyaboyjay9,  Donte Brangman @dbb.7, Casey Castle @_22castle, Justin Donawa @jdonawa14, Dale Eve @rtd.95, Na'eem Griff @naeem_griff, Jahquil Hill @_j.k.hill_, Tre Ming @boxheada_r, and Lejaun Simmons @lps_yolo
---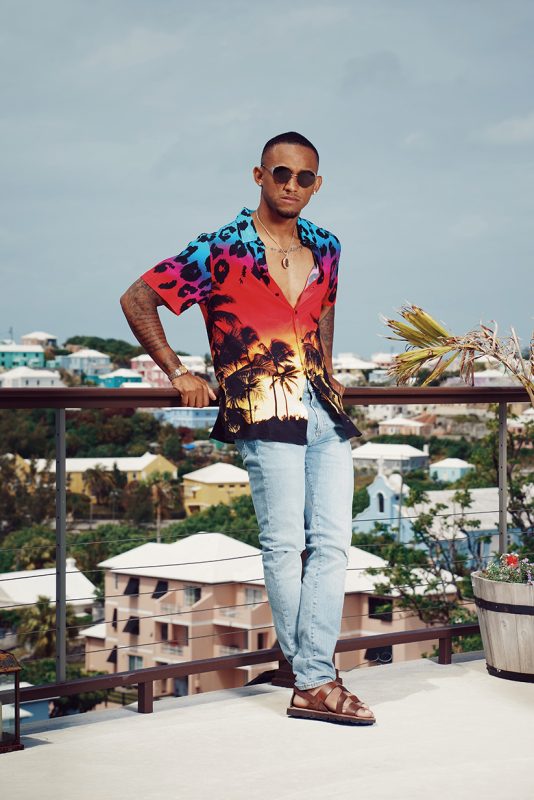 Model: Lejuan, Shirt: Choices Menswear, Pants and Sandals: Gibbons Company, Sunglasses: Sunglass and Watch Shop
---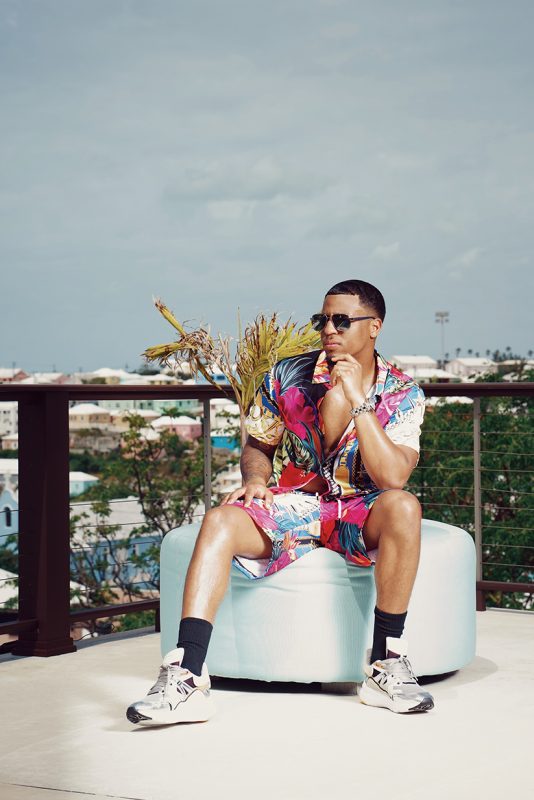 Model: Jahquil, Shirt and Shorts: Choices Menswear, Sunglasses: Argus Optical, Watch: Sunglass and Watch Shop
---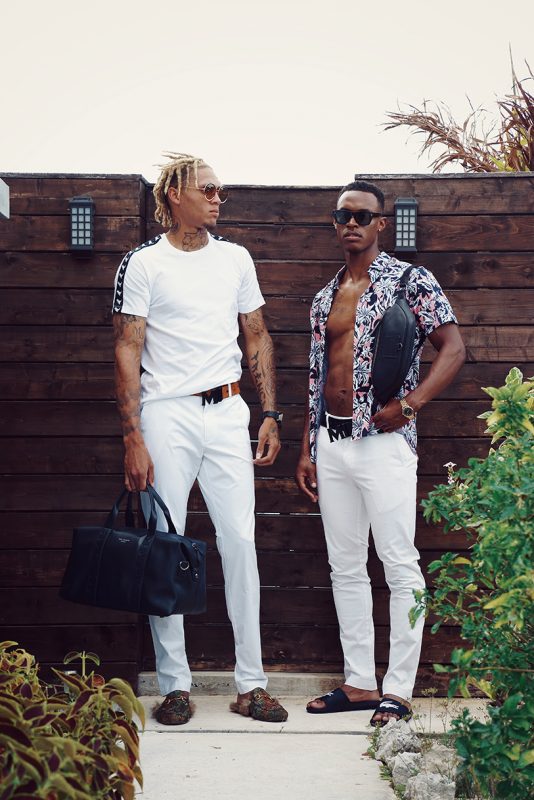 Model: Jaylon, Shirt, Belt and Bag: Lusso, Pants: English Sports Shop, Sunglasses: Argus Optical, Watch: Sunglass and Watch Shop, Slides: MenCo
---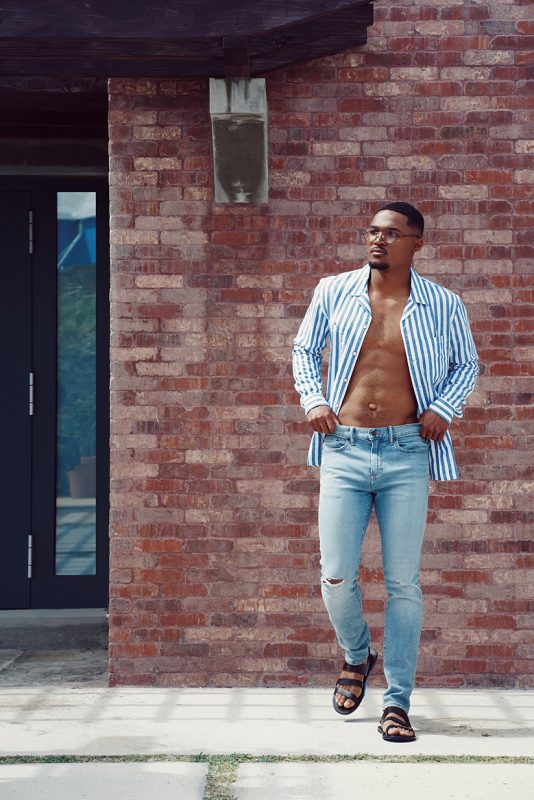 Model: Justin, Shirt, Pants and Sandals: Gibbons Company, Sunglasses: Argus Optical
---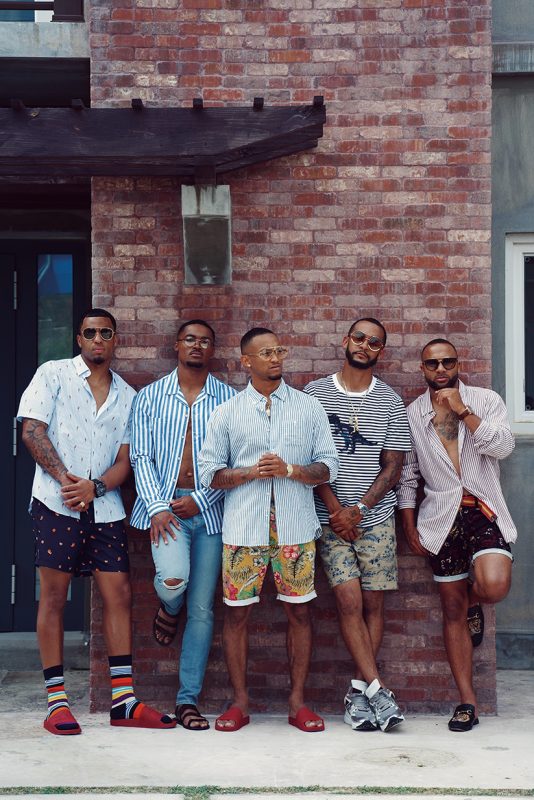 Model: Jahquil, Shirt and Shorts: Marks & Spencer, Slides: Lusso, Socks: Gibbons Company, Sunglasses: Argus Optical, Watch: Sunglass and Watch Shop
Model: Justin, Shirt, Pants and Sandals: Gibbons Company, Sunglasses: Argus Optical
Model: Lejuan, Shirt and Shorts:Gibbons Company, Slides: Lusso, Sunglasses: Argus Optical
Model: Tre, Shirt: Lusso, Shorts: English Sports Shop, Sunglasses: Sunglass and Watch Shop
Model: Casey, Shirt and Shorts: Gibbons Company, Sunglasses: Argus Optical, Watch: Sunglass and Watch Shop
---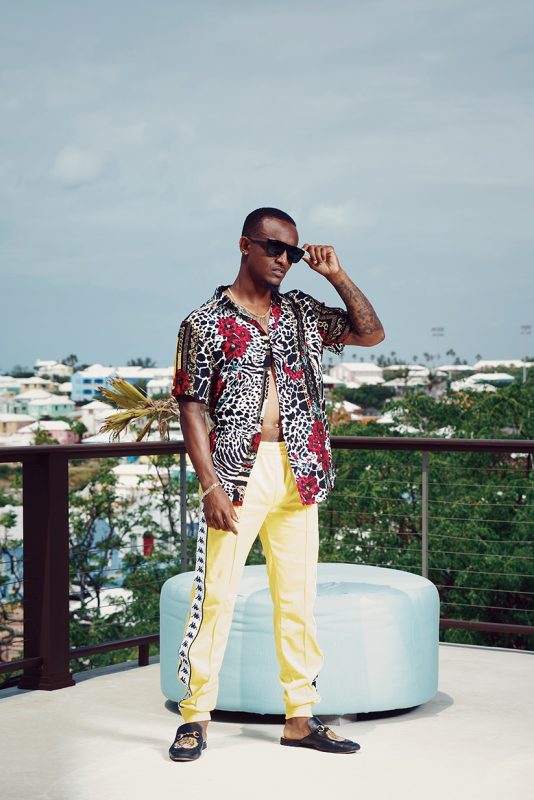 Model: Donte, Shirt and Pants: Choices Menswear, Sunglasses: Argus Optical
---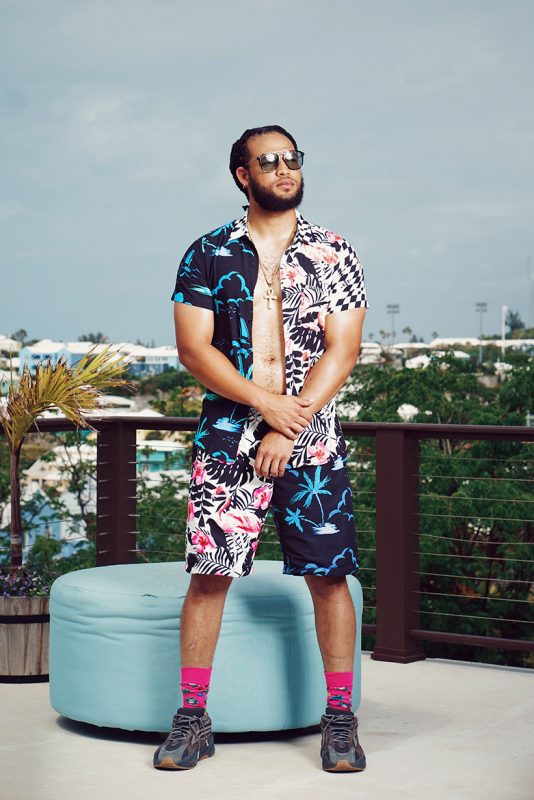 Model: Na'eem, Shirt and shorts: Choices Menswear, socks: Gibbons Company, sunglasses: Argus Optical
---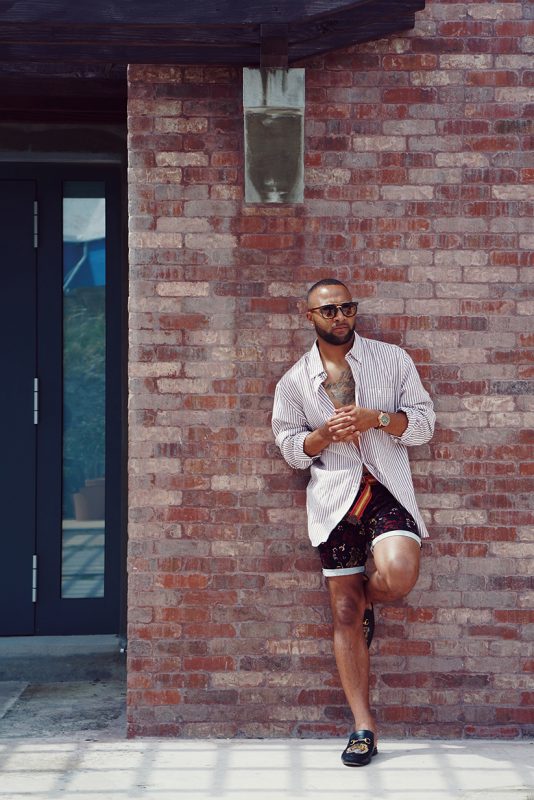 Model: Casey, Shirt and Shorts: Gibbons Company, Sunglasses: Argus Optical, Watch: Sunglass and Watch Shop
---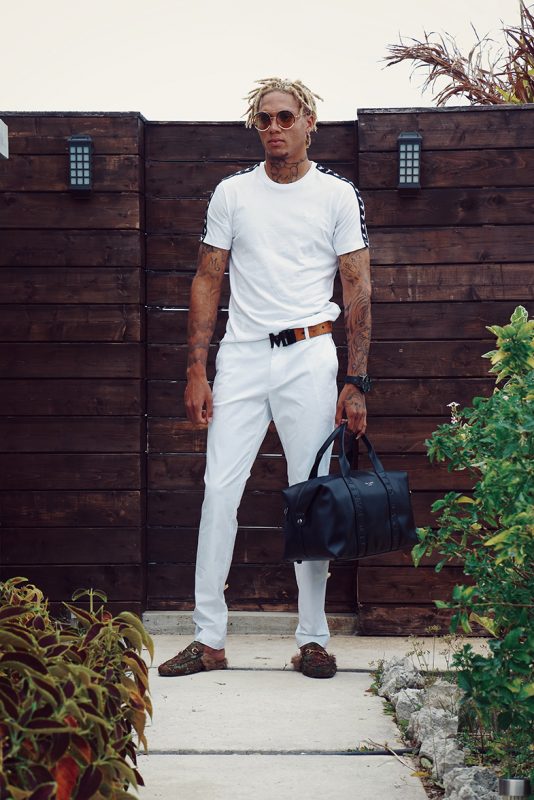 Model: Dale, Shirt, Belt and Bag: Lusso, Pants: English Sports Shop, Sunglasses and Watch: Sunglass and Watch Shop
---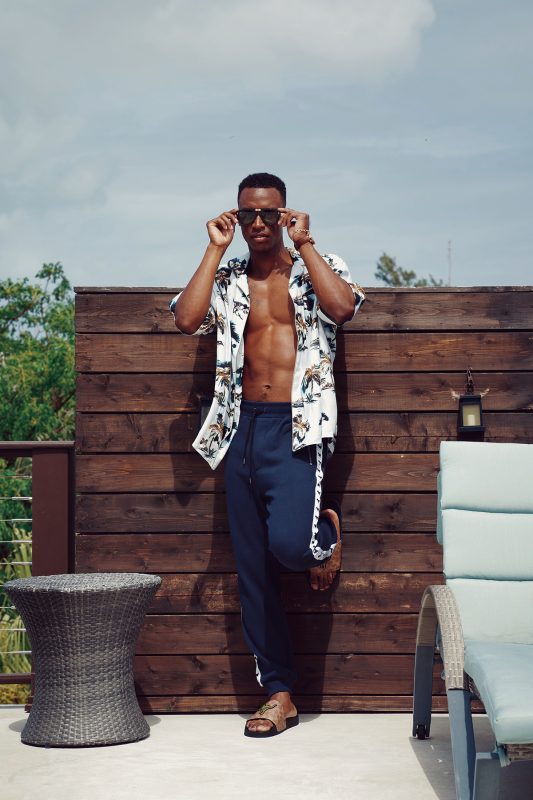 Model: Jaylon, Shirt, pants and slides: Lusso, sunglasses and watch: Sunglass and Watch Shop   
---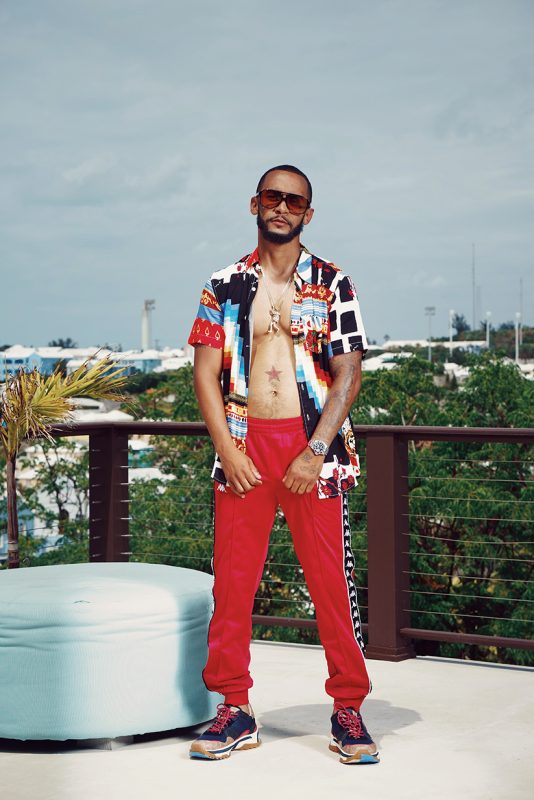 Model: Tre, Shirt and Pants: Choices Menswear, Trainers: Lusso, Sunglasses: Argus Optical
---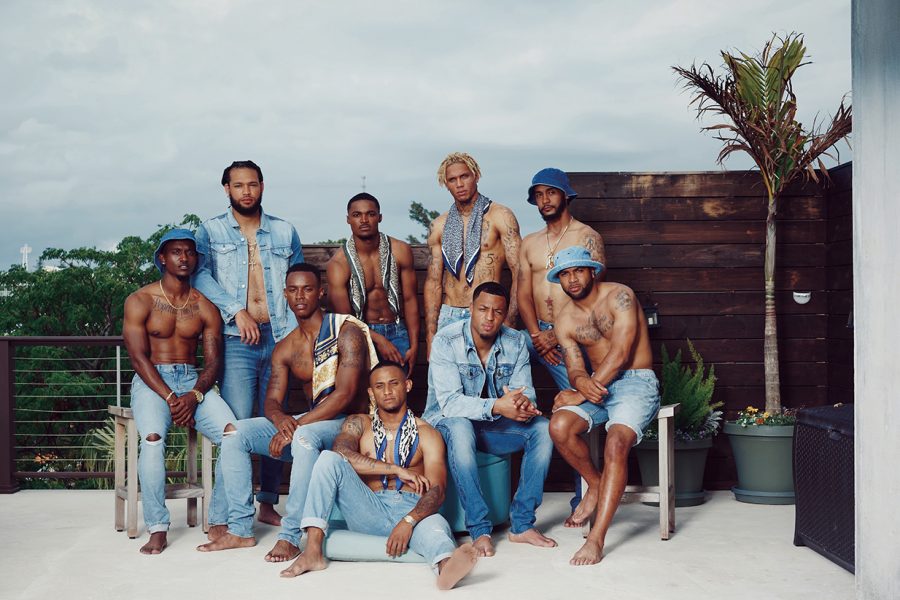 All denim wear Gibbons Company
All hats Accessory Box
Scarfs worn by Lejuan, Dale, and Justin Urban Cottage
Scarf worn by Jaylon Gibbons Company
This shoot was originally published in the 2019 edition of the RG Summer Magazine