Simple secret of success for sports medicine practice
by Jessie Moniz Hardy
There's no rushing patients out the door at the Centre for Sport and Orthopaedic Medicine in Hamilton. Founder and director physician Annabel Carter confesses she's often running late, because she's lingered too long, chatting with a client. 
"I've always felt strongly about giving patients ample appointment time within which to more correctly diagnose, treat and educate, even if it means seeing fewer patients in a day," Dr Carter said.
For her, it's not about the money or prestige; it's all about her clients. "I like people, and I enjoy my patients," she said. 
A New Zealander by birth, she first came to Bermuda in 1989 after finishing her postgraduate training in England. She assisted sports doctor Carol Hammond in a tiny office on Victoria Street for many years and married Bermudian filmmaker and writer Andrew Stevenson in 2001.
She took over the practice in 2015, when Dr Hammond retired, but it wasn't until she moved to the Vallis Building on Par-la-Ville Road in July 2016, that she made a fresh start of things, and founded CSOM. 
CSOM focuses on nonsurgical treatment of musculoskeletal ailments and sport and exercise-related injuries. "We treat the gamut of individuals from elite athletes, weekend warriors and urban athletes to children in sport, office workers and senior citizens," Dr Carter said.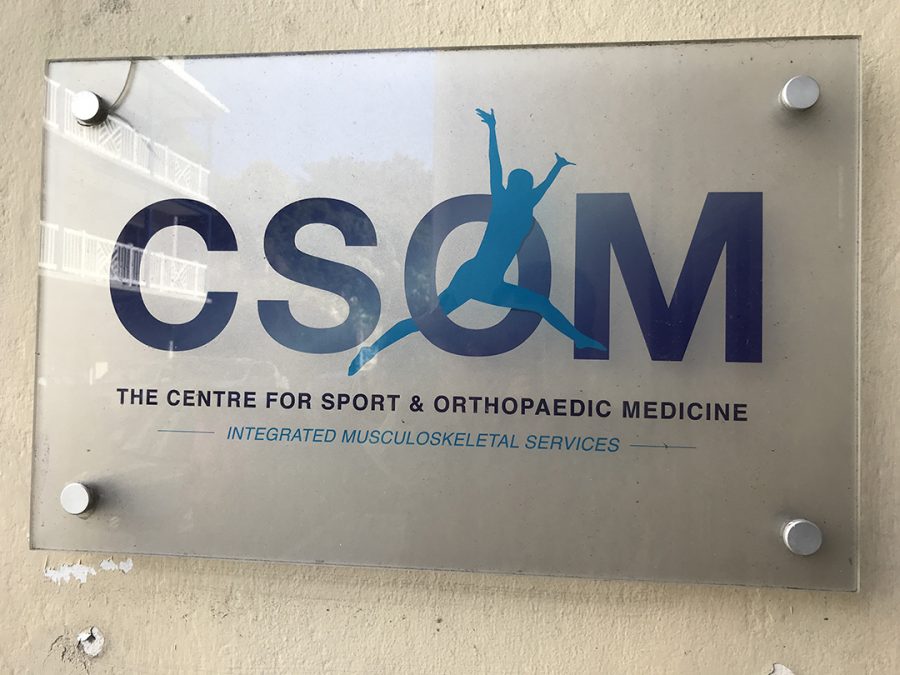 Within ten months, CSOM was so busy she had to hire a third clinician. It continues to grow. Last year they hired two new staff members, sports doctor Hamish Reid and chiropractor Raffi Titizian, and expanded their physical space. They now have 4,000 square feet, comprising six consultation and treatment rooms, a procedural room, a small studio and a staff room. 
"With six clinicians now, all with different niche skills, the majority of patients can be managed within CSOM, and the few that cannot, can be referred appropriately elsewhere, be it to other therapists, trainers, advanced pain management or surgery," Dr Carter said. 
Early on, CSOM physiotherapist Michelle Monk, joined forces with doula and nurse, Fiona Dill, to provide birthing classes at the practice over a weekend every few weeks. Melony Kendell hosts a breastfeeding class as well, and Ms Monk and Ms Dill have set up a midweek class.
"We hope to have further classes available during the week in yoga and Pilates," Dr Carter said. 
Now Dr Carter says, CSOM is the only clinic in Bermuda to boast the make-up of sport and exercise medicine, physicians, physiotherapists and a chiropractor. Staff are encouraged to keep training and remain current with best practices in their field. 
Dr Carter said: "Over the last ten years I've trained and qualified in musculoskeletal ultrasound, which has proven to be an incredible and essential tool both in providing immediate diagnoses for patients and in guaranteeing accuracy of injections via interventional ultrasound-guided injection therapies."
For Dr Carter, some of the challenges of the sports medicine industry are keeping current with new technology, and providing for an increasingly ageing population.
"As with most other health practitioners, as well as the health insurance industry here, the clinic is placing more emphasis than ever on a holistic — and going forward hopefully more preventive — approach to managing health," she said. 
This article was originally published the May 2019 edition of the RG Business Magazine.