by Raymond Hainey
World Distributorshas brought in a four-strong range of electric scooters and motorbikes – and the loudest noise you hear on the road is the air whistling by and a faint hum from the tyres.
It's like riding a bicycle but without the need to pedal.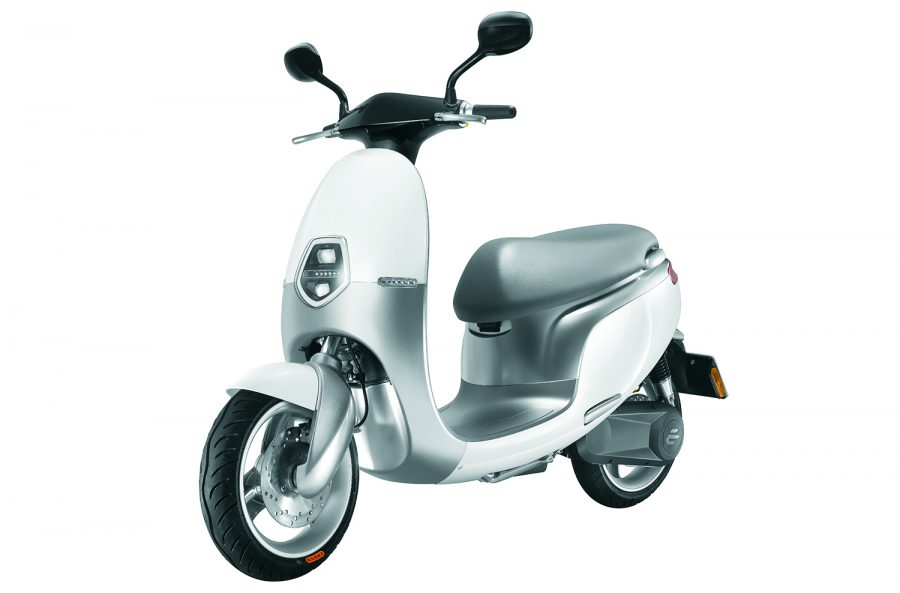 I tested two, the 50cc equivalent Vmoto CUX, with a 1300-watt engine and the Ecooter E1R, where the 4200-watt motor is equivalent to a 125cc gas engine.
The smaller CUX coped well on the flat with smooth and fast power output from a standing start. There was a bit of a lag on steeper hills, but no worse than the equivalent gas engine.
The bigger Ecooter, however, showed no signs of flagging over the same route and, although I kept it at safe speeds, you could feel the reserve on tap if ever needed.
The hi-tech digital displays show battery charge reserves, and speed. Some of the models even offer a sportier mode and an energy-saving option, which is ideal for around town and other built-up areas – which is almost everywhere in Bermuda.
Eugene Bothello, president of World Distributors, based in Hamilton's North Road near the Transport Control Department, said the new machines had already sparked interest.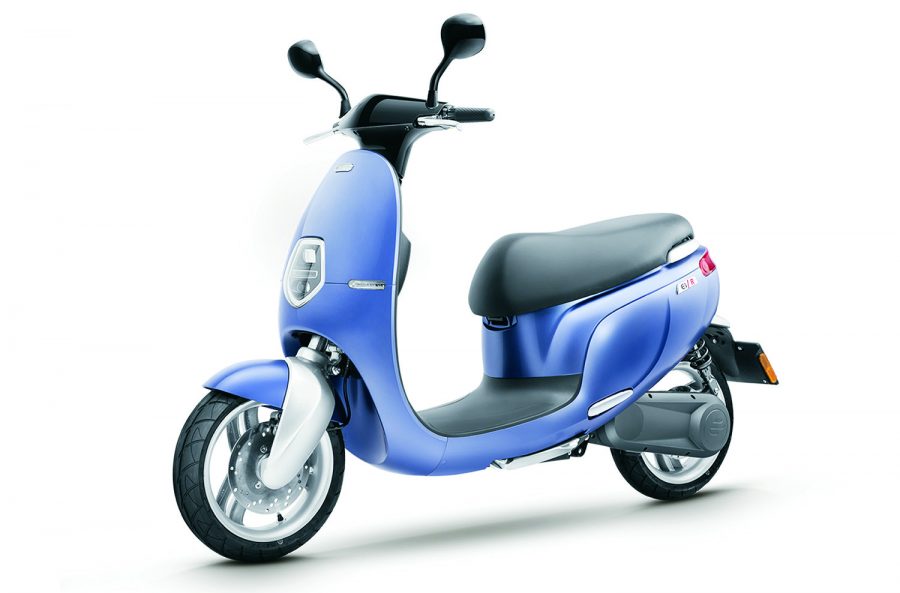 He added: "We've got four models at the moment and a couple of other ones that should be here later in the year.
"We've sold between twelve and fifteen of them already. The interest is out there."
Mr Bothello said that Bermuda's small size made it ideal for electric scooters because of the low mileage involved.
And he added: "As the technology gets better and better, the price will come down even more."
All the bikes' motors carry a one-year warranty and, depending on use, are expected to last up to nine years.
Mr Bothello said: "I don't know what the future is going to hold or what legislation will come into force on internal combustion engines in Bermuda, but electric right now is certainly a viable option."
The range features the Vmoto Emax, a 4200w 125cc equivalent, the Vmoto TS, a 1200w 50cc equivalent, the Vmoto CUX and the Ecooter E1R.
Prices range from $2,695 to $3,795.