A Chat With James Cooke
Photography by Akil Simmons
The art of the tattoo has evolved. While some may still see it as an act of rebellion, many more are recognising that the body is yet another canvas for artists to create masterpieces.
James Cooke grew up "always painting, drawing and making sculptures." But it was convincing his mom (who he praises for sparking his creativity) to buy him his first tattooing equipment that solidified where he would take his talent.
"I explicitly promised her that I wouldn't tattoo a real person," said Cooke. Being a self-proclaimed "knucklehead", it didn't take long before he was inking up kids at his boarding school. It almost got him expelled, but it also opened up an introduction to Smokin' Joes, and its owner, Joe Mathias.
He'd drawn an angel and taken it with him to get his first tattoo. "Joe asked me what I planned to do with my talent and said he thought I might have what it takes to tattoo professionally. He still encouraged me to finish school, though!
"After getting my first tattoo at around 15 that was when I realised that it was a profession that people can do for a living. Once I realised that, I was dead set on that was what I was going to do," said Cooke.
Since 2016, Cooke has been tattooing full time at Smokin Joes.
With his "fiery passion" for tattooing solidified, his fine art also continued to evolve.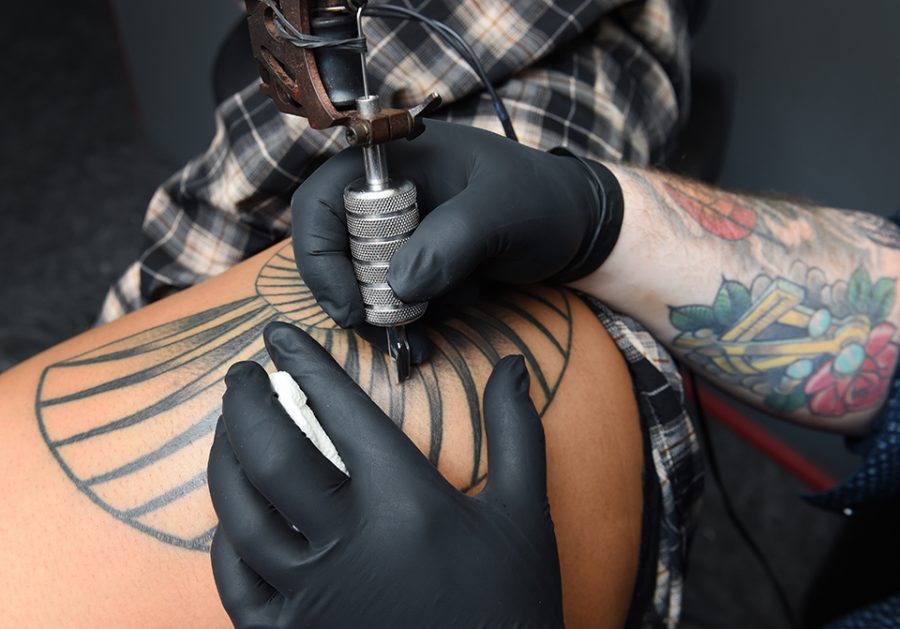 Last year, after an impromptu visit to Gallery 117 and a chance meeting with gallery director Danjou Anderson, Cooke was invited to show his work. He created pieces for the gallery's Small Picture Show in December – several of which sold before the show opened.
While Bermuda's colours and beauty inspired him, Cooke said he wanted to paint Bermuda through a different, "distorted lens".
"I wanted to communicate the things I see going on here, and I didn't want to just paint pretty pictures but to say something and move people to think or question what's going on around them."
Cooke's tattoos have elements of his art woven in but at the end of the day clients come to him with their vision.
"Almost 100 percent of tattooing is me creating art for other people," said Cooke. "I like the fine arts side because I get to express my emotions. I can do it with tattoos as well, but it's less so for me and more of a service. They are both muscles that need to be flexed at the same time."
Connect with James @tommyguntattoo
This article was originally published in the Spring 2019 edition of RG Magazine.