Originally made for the Indian market, the Renault KWID will give you everything you need for an economic price. According to Euro Car's Stephen Davidge, Renault cars in Bermuda have never had to be rust proofed, a huge feat considering all the salt spray in the air. SUVs are the cool family car of convenience, and the KWID has adopted this look, making it sleek. Not to mention, compact.
The car is measuring at about 144 inches long and 62 inches wide. Which means that it was designed to provide space only in the places that matter. The front, with its adjustable seat, always has enough leg room, but the back usually suffers because of this. The high ceiling, however, gives good head clearance and, in a way, makes up for the lack of space below. The trunk has a surprisingly large amount of room for cargo, and the back seats can fold down for more space, if necessary.
Parking and navigating Bermuda's winding roads is a breeze with this car. If you are looking to save money on TCD licensing, the KWID might be the car for you. As a Class C, you can get the car on the road relatively cheap as opposed to bigger ones.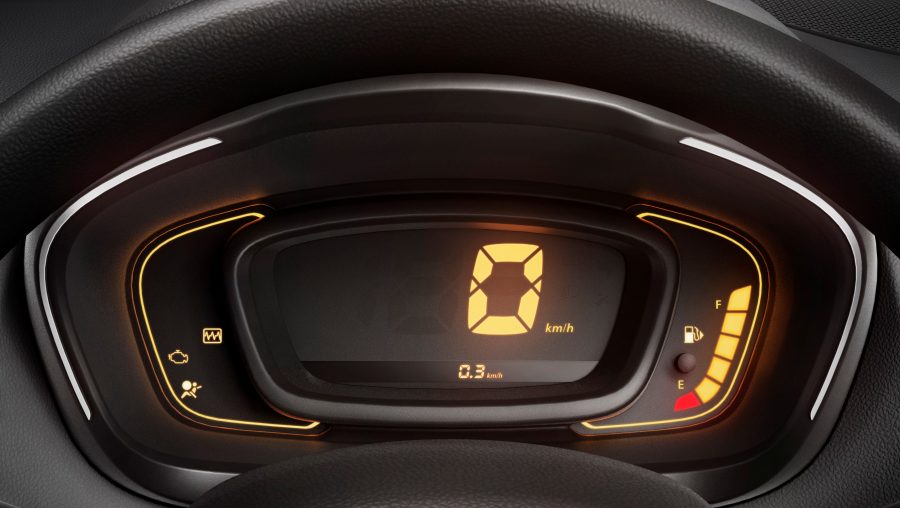 It's 1.0 Litre gas engine gets 60 miles to the gallon, and has been rumored by costumers to only cost $40 to fill up (that back seat isn't looking too bad now).
The transmission is an automatic manual, which means the car has a regular manual gear box, but automatic functions. In other words, it has a clutch and gears, but the car changes and does everything for you. This kind of system improves overall engine performance and fuel economy. The car isn't going to let you win a drag race, but luckily you're traveling a 21-square mile terrain, so it will get you from point A to point B quickly enough, and more importantly, with A/C.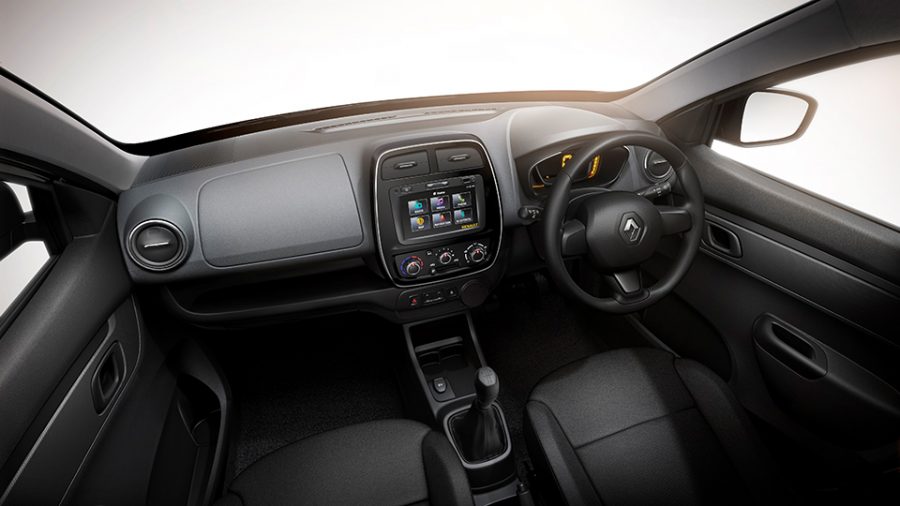 The KWID is more basic than other Renault vehicles and only has one clutch (compared to other models that have two) making the ride a bit bumpier, but smooth enough for comfort. Again, it will be the back-seat passenger who will take the brunt. The wheels have good compression, so going over the small bumps and grates on our roads doesn't serve to be that big of a problem –– as long as you're dreams of going off-road are put in your back pocket.
The car also sits quite high off the ground and has good brake clearance.  A gravel driveway, or unpaved dirt road is no match for the KWID.
The interior has cloth seats which can be reupholstered to leather after you've bought the car, and a dash mounted with an uncomplicated information system. The display is completely digital for easy view of information. When it comes to the driver's view and peripheral, good, but there have been some blind spots reported by users.
The KWID was originally only available as a manual in India, but they have expanded their markets to South Africa and Bermuda and opened the opportunities for an automatic option. The list of standard features is quite surprising for such a basic and budget-priced car. It includes all the goodies such as anti-lock braking, driver's Airbags, electric front windows, electric mirrors, air-conditioning, front fog lights and central locking. It also has touchscreen stereo, Bluetooth, and a USB port for music, phone charging, etc.
Just over two months in Bermuda, at the time of writing, EuroCar LTD has already sold out of their first shipment and are halfway through their second. Its biggest competitor size-wise is the Kia Picanto, and price-wise the Hyundai Eon, which only comes in a stick shift. So far, the car is available in four colours and has a starting price tag of $16,250, an impressive one for the island. No top down, but definitely easy on your bank account.
This article was originally published in the September 2018 edition of the RG Business Magazine.