You're thinking, "here's the next fad –– a radical, plant to obsess over…" –– except that you really do want to obsess about this. Here are some basics to get you started:
Origins
India, the Middle East, and parts of Africa call it "Indian Ginseng" or "Winter Cherry" (to describe the orange-red colour of the fruit at its ripest). These regions have used ashwagandha for years in the Ayurveda healing practice –– a natural healing system that originates in India and believes that health is the connection between our environment, mind, body, and spirit.
The stress-relieving element…
Our daily lives are packed with stressors –– at home, at work, and while we sleep. Ashwagandha reduces cortisol levels in the body. Just as we've been riding the huge wave towards that #yogalife, those in-the-know have been incorporating ashwangandha, in various forms, into their routine to help find Zen.
The anti-ageing and anti-inflammatory elements…
If you are trying to avoid wrinkles, hair loss and inflammation, ashwagandha can help you out. How? Free radicals –– or unstable atoms that can damage your cells –– are harmful and antioxidants help to eliminate them. Ashwagandha is a natural antioxidant so it can help slow the process of ageing and reduce inflammation. "While we always advise to examine diet first, ashwagandha is a hugely popular item for those with arthritis and athletes," says Toni Daniels, owner of Down To Earth.
The preventative element…
That same anti-ageing element can help prevent illness. There have been quite a few medical studies on how it affects physical performance, focus and concentration, stress, rejuvenation, sleep and emotional health among many others. "This is a totally different immunity-improving agent than echinacea", warns Daniels. "You do take it whenever you feel illness coming on, when you're about to travel or be around sickness, but it's only suggested that echinacea be taken for up to 10 days", ashwagandha is completely safe for long-term ingestion. "For those taking it for anti-inflammatory reasons, it can be taken daily".
How to use it?
Ashwagandha can be taken a few different ways. The most common is as a finely ground powder that can be steeped as tea, added to water, smoothie, ghee (Indian butter) or honey. The taste is quite strong, but most experienced users depend on great recipes to mask it. It can also be taken in a pill form.*
Overall, this root helps to energise the central nervous system. For heavy smokers, drinkers, or those who lack sleep especially, ashwaghanda is great to generally restore balance. It may be the next fad root, but it's one random plant worth obsessing over.
*Talk to your doctor before incorporating anything new into your lifestyle.
---
Ashwagandha for sex, sleep and eat
A daily routine
Ayurveda continues to be one of world's most sophisticated and powerful mind-body health systems. It's medicine, Ashwagandha root, is considered a rejuvenator for many things. It calls for the maintenance of three main pillars: food, sleep and sex drive. When the three are in balance, they make for a properly nourished, adequately rested, and sexually healthy human being, and all things are possible. Here are some simple recipes using the herbal powder that help to hit every pillar and make it a part of your daily routine (mainly by masking the infamous and unpleasant taste).
For the food part:
Blueberry Almond Chia Porridge
inspired by Edibly Educated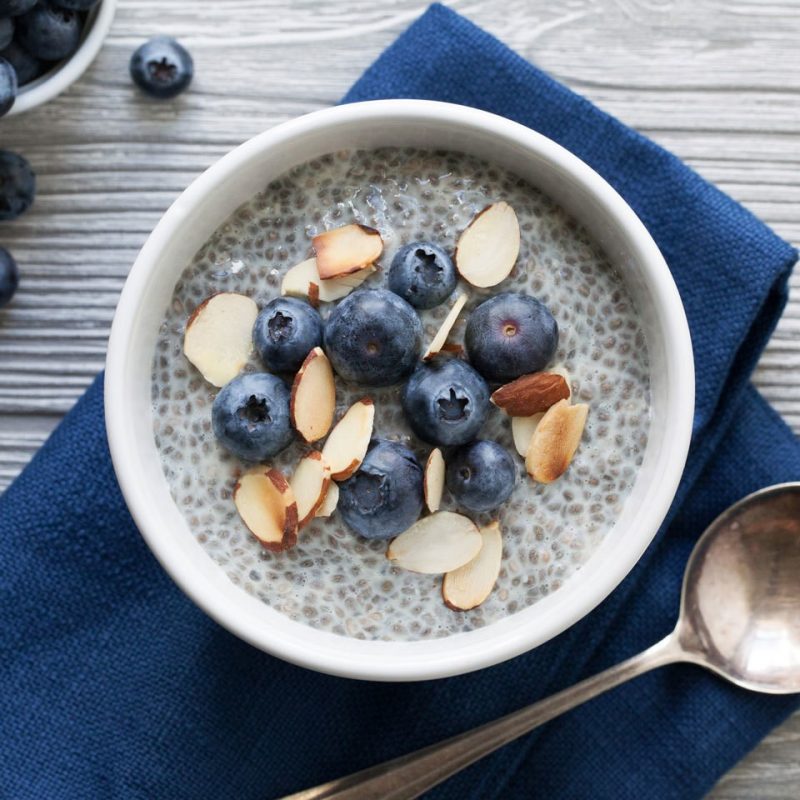 Ingredients:
2 bananas, mashed
¼ cup chia seeds
¾ cup coconut milk
handful of blueberries
small handful of almonds, soaked overnight
1 tsp. ashwaghanda powder
½ tsp. cinnamon
Combine all of the ingredients besides the almonds (let soak overnight) and mix well. Let sit for a few hours or overnight.
In the morning, chop up almonds and place them on top of or mix into porridge.
For the sleep part:
Cashew Night Tonic
from Banyan Botanicals
Ingredients:
1 cup cashews, soaked overnight
Approximately 2 cups filtered water
1 teaspoon maple syrup
½ teaspoon vanilla bean, ground
1 teaspoon cinnamon powder
¼ teaspoon nutmeg, grated
½ teaspoon ashwagandha powder
Pinch of sea salt 
Make homemade cashew milk by adding soaked cashews to a blender with enough filtered water to fill 1 inch above cashews. Blend until smooth. (You will use 8 ounces of the milk in your recipe and any extra will keep for a few days in an airtight jar or bottle in your refrigerator.)
Add cashew milk, maple syrup, vanilla bean, cinnamon, nutmeg, ashwagandha, and sea salt to a small pot.
Heat on high, removing before it comes to a boil.
Stir using a spoon, whisk, or milk frother to be sure everything is combined.
Relax and sip away once cool enough to drink.
For the sex part:
Sweet Moon Milk
from allayurveda
Ingredients:
1 glass nut milk
3-5 Strawberries
1 teaspoon dark chocolate
1 teaspoon Ashwagandha powder
Mix well, and add some rose petals.
Don't look back.
This article was originally published in the Fall 2018 edition of RG Magazine.