Women can drink, absolutely. It's common thought that women only love pink, fruity cocktails. Here, we explored the spirits that women are drinking on the rocks, or even neat –– we're talkin' gin, scotch and vermouth. Here are a few refreshing recipes to serve after work, paired with tasty eats and the changing season.
GIN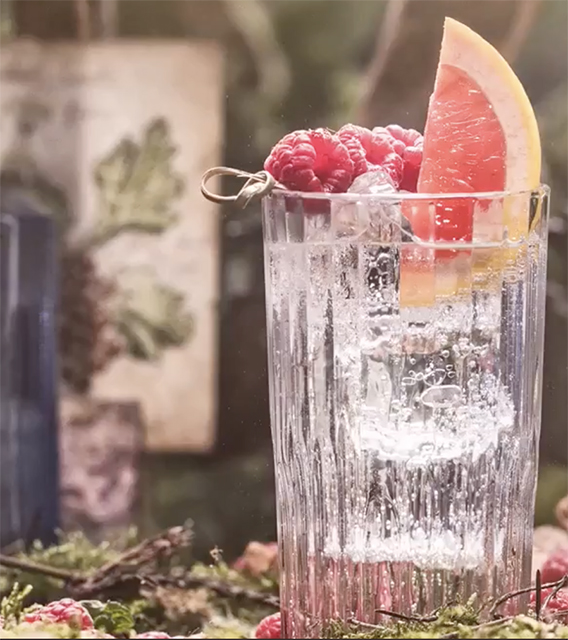 The Davy Mac:

40ml: Drumshanbo Gunpowder Irish Gin
140ml: Premium Elderflower Tonic
Garnish: thick wedge of fresh red grapefruit and 3 fresh wild raspberries on bamboo skewer
Pair with British fish and chips. It may not be Cordon Bleu cooking, but we're not crazy, the gin and grapefruit tartness balances the fattiness of fish and chips. Plus, the Davy Mac will bring out the elegance in any comfort food.
---
SCOTCH
Boulevardier No.3:
45ml: Monkey Shoulder Scotch
30ml: sweet vermouth
30ml: Campari
Add all ingredients to mixing glass, add cold dry ice and stir, once dilution is reached strain into glass.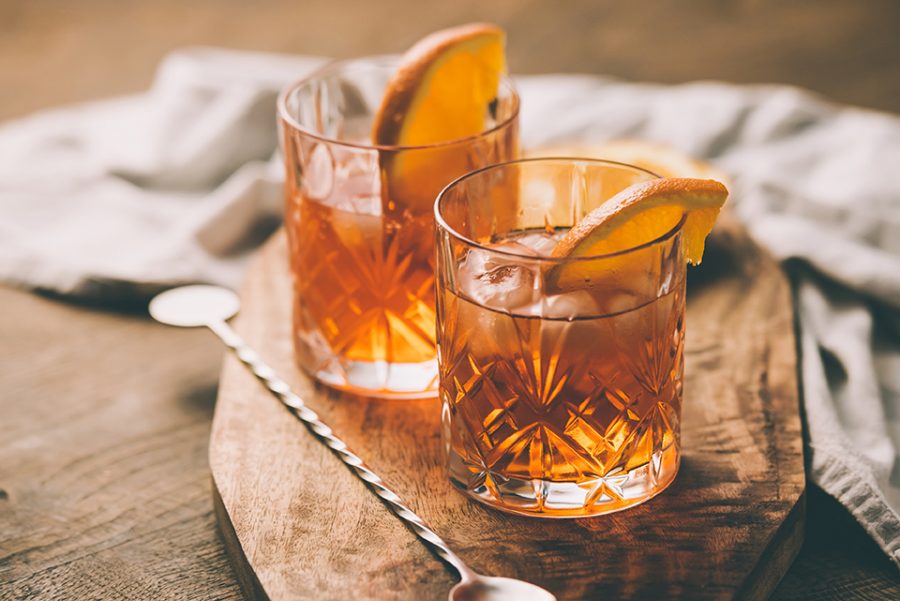 Old Fashion:
60ml: Monkey Shoulder
8ml: sugar syrup
2 dashes Angostura Bitters
Add all ingredients to mixing glass, add cold dry ice and stir, once dilution is reached strain into glass.
Pair with smoked salmon. Fold on a cracker with rye crisp breads, cream cheese, crème fraiche and milled black pepper for a simple canapé. Scotch and smoked salmon are an unlikely match made in heaven.
---
VERMOUTH
Sorrentino:
 1oz sweet vermouth
1oz Limoncello
3/4oz Campari
Soda water to top
Garnish with thyme sprig and orange slice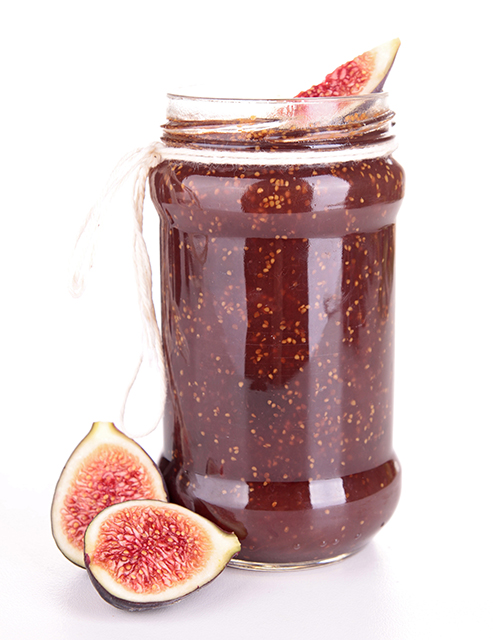 Rosemary and Vermouth Fig Jam
3 cups chopped figs
1 cup sugar
1/3 cup dry vermouth
2 tablespoons lemon juice
1/4 cup water3 sprigs rosemary
In a large bowl, combine the figs, sugar and lemon juice. Let the figs sit for about half an hour.
After the figs have been sitting in the sugar and lemon juice, pour them into a large pan over medium heat. Add the vermouth, rosemary sprigs and the water. Bring to a boil, stirring constantly to avoid burning until the sugar is completely dissolved. Continue to simmer until the jam is thick, about 15 minutes. If the jam starts to seem more like a paste (very thick and sticky) add water 1 tablespoon at a time to thin it slightly.
Transfer to jars, cover and let the jam cool. The jam will stay fresh in the refrigerator for 2 months.
To serve add some harvest crackers with cranberries, pecans and rosemary and Marcillat Alsatian Munstercheese, you'll be what they talk about.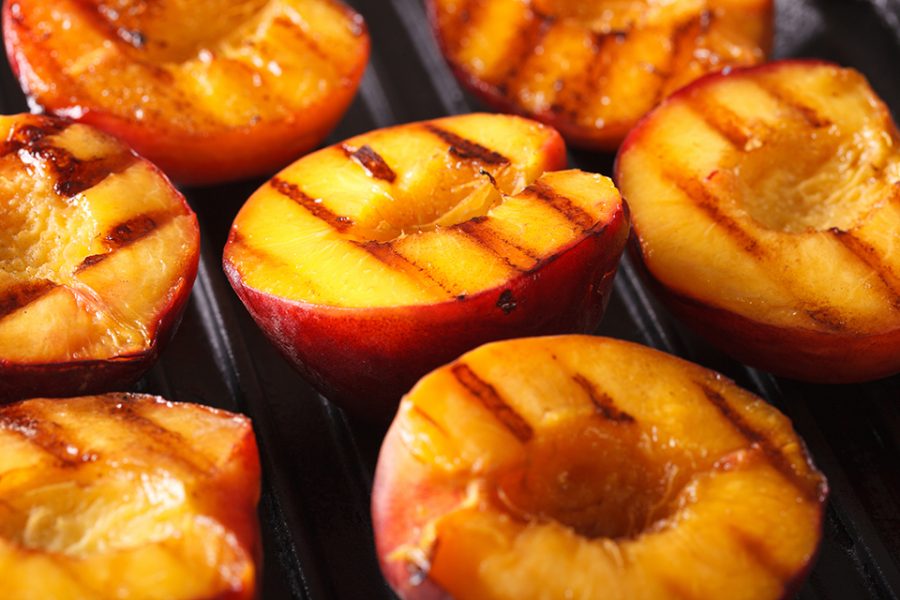 Grilled Peaches
4 peaches
1/2 cup water
1/2 cup sweet vermouth
2-3 tbsp butter
2 tbsp honey
Wash peaches, cut in half and discard pits. Soak for about two hours at room temperature in vermouth and water mix. Remove from mix, reserving liquid.
Grill peaches over direct heat until tender, about seven minutes depending on how hot your grill is.
For sauce, combine remaining liquid with butter and honey and cook over a medium heat, stirring often until thick.
To serve, sprinkle with cinnamon sugar. Serve alone or with ice cream, but with ice cream is better. Yum!
Recipe courtesy of Set the Table.
This article was originally published in the Fall 2018 edition of RG Magazine.