Name: Shantia Seymour
Age: 24
Design line: House of Aiyanna
What motivated you to enter the Bermuda Fashion Festival 2018?
Every year I try to do something that's outside my comfort zone and dares me to challenge my creativity a bit more. Although my career path is actually in journalism and fashion styling, having a clothing line was always something I've wanted to create from a young age. You only have one lifetime to experience these amazing memories, so you might as well go for it and put your best foot forward!
How are you feeling in the lead up to the event?
Each day is completely different, almost like I'm two different people. Some days I'm worried, tired and anxious but other days I'm positive, hopeful and overly excited. Life, right?
What do you expect will be the biggest challenge?
Although the production of my garments is going pretty well so far, I feel like it is going to become challenging once I get into the more complicated pieces.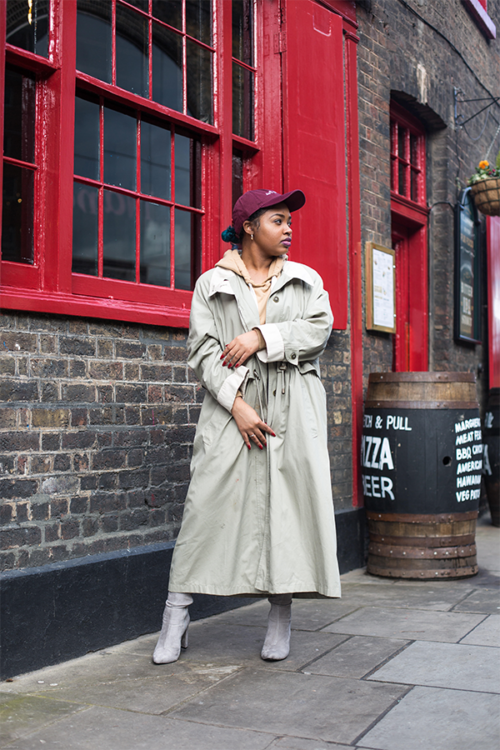 What have been the rewards so far?
Being able to unleash a new side to my creativity that was dying to come out all these years feels so fulfilling. Designing, painting and fabric shopping has been a dream. Apart from the actual production of the line and researching the history of the fashion eras, I am focusing on; this process has expanded my appreciation of the fashion world both old and new.
If you had to describe your collection, what would you say?
My collection is a replica of summertime in Bermuda circa the 1960s – 90s. You know, like if you threw an island resort into a time machine? There you have House of Aiyanna.
In general, what inspires your personal style?
Like I say all the time, I find my inspiration from things that were influential before I was even born. I grew up snooping around my grandparents' house, which is filled with timeless antiques. That sparked my love for vintage finds. Not to mention my mom's old wardrobe from when she was my age, which she kept intact and allowed me to have. (Shout out to my mom, she killed the 80s). I don't really follow trends, but if I do, I will make sure it has my own unique twist. I love mixed prints and statement pieces.  It's the best feeling when people ask me, "How do you know about that? You weren't even born" – because it's so uncommon for someone my age to be interested in the things I am.
Where do you ultimately hope to take your fashion career?
My goal is to become an editor and a successful blogger. I'm not entirely sure where I see myself in a few years or even months because you never know what may happen in life, but I guarantee it will be somewhere being happy and successful!
This article was originally published in the Summer 2018 edition of RG Magazine.