It's easy to fall in love with the glitz and the glamour of the music industry. But for most, the road to stardom comes with its fair share of ups and downs. RG Magazine spoke to five local artists about the journey they're on – trying to live their dreams and share their music with the world. Here are their stories…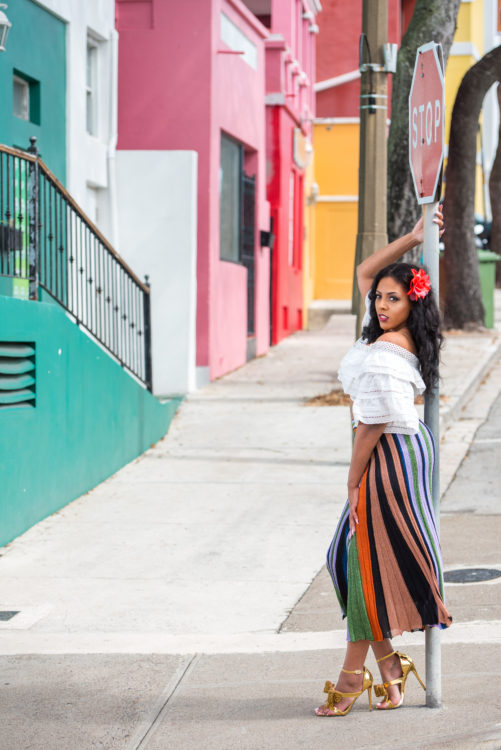 OLIVIA HAMILTON – THE DIVA
After singing for years at local concerts, weddings and private functions, it may seem as though Olivia Hamilton is finally getting her chance to shine internationally. The songstress recently returned from her biggest gig to date in Australia, as part of an international tour with Savvy Entertainment. Just in the last 18 months, she performed in Troika's highly acclaimed production of The Colour Purple; graced the stage in front of designers, bloggers and influencers at the Bermuda Fashion Festival; and served as the opening act for R&B artist Keri Hilson.
But while things are currently progressing nicely for the Bermuda native, she insists it has been a long time coming. Olivia first started singing in her grandfather's church as a child. Her first paid gig was at the age of four when she was asked to sing at a teacher's wedding – even early on she admits performing came naturally to her. "I was always the kid they called upon to speak at presentations or to thank a guest speaker at school. I was never really nervous or shy. My entire life, I've been on the stage singing and acting – that's always been my dream."
However, the road to stardom hasn't always been easy for the 28-year-old. Olivia admits her biggest hurdle to making it big has actually been herself. "I didn't believe in myself as much as I should have," she confessed, "but I stuck to the wicket, and now some of the runs are starting to come." "I've learned in this industry you just have to keep at it. There will be doors slammed in your face and people who say 'no', but you have to allow your own voice to be louder than that of the naysayers."
---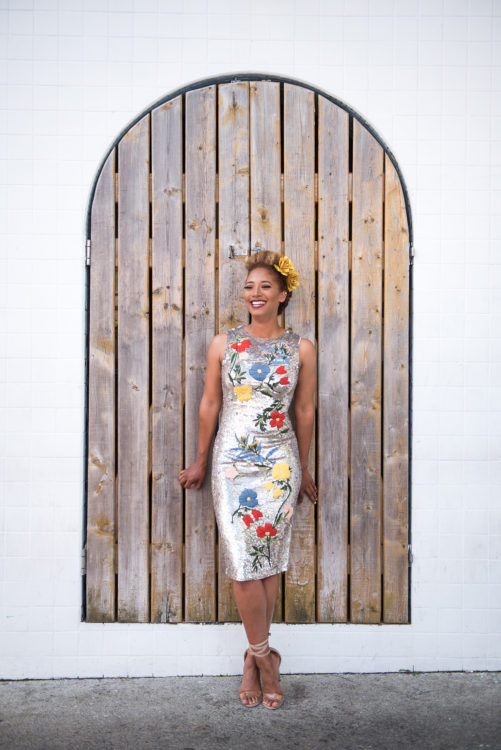 JAYLYNN HINES – THE NEWBIE
Unlike some who spend years hustling just to get a taste of stardom, JayLynn Hines found her way into the music industry almost overnight. On a whim, someone she met in her social circle encouraged her to enter the 'Quest for the Best' soca song competition, hosted by Intense Mas Carnival Band. Without hesitation, she went for it. Earlier this year, she sat down for two days to write the song lyrics. Next, she found an instrumental beat to go with it, got the rights to use it and then started recording. "I flew back to Bermuda the day before I was supposed to record 'Feeling For Ya' and the next day we put the final touches on it and submitted it," JayLynn said.
She didn't expect to win – "not in a million years" – but it beat out entries from dozens of other local entertainers. "This is something totally out of the box for me. I'm normally doing video production and working behind the scenes, so it took a while for the win to sink in."
Growing up, JayLynn was always an avid music lover. Her father, Jonathan Trott, was one of the founding members of the recording studio Spanish Town Entertainment, so as a youngster she spent hours in the sound room and backstage at events while he worked. "There was something fascinating about going around these big productions, seeing the stage, the lighting, the sound-system and feeling all the excitement backstage. I always got this buzz from that."
Still, getting her song out to the masses outside Bermuda has involved plenty of effort over the last few months. As part of her $5,000 prize package for the competition, JayLynn has been working to get dubplates into the hands of DJs in places like Toronto, Trinidad, the U.S., St. Lucia, Barbados and England. The goal is to garner as much hype and energy around the song as possible and see how far this opportunity can take her. "There are people who have been singing for much longer than me, but I've realised we all have different paths we take to become successful. I just hope through my journey I can inspire a few people and prove that anything is possible."
---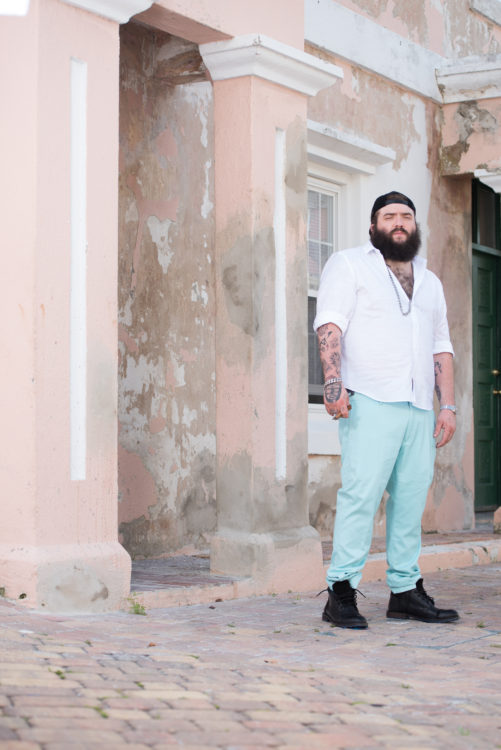 HARRY DUNKLEY – THE PARTY STARTER
At the age of three, Harry Dunkley got his first taste of music when his parents enrolled him in violin lessons with the Bermuda School of Music. Shortly after that, he started drumming at the Bermuda Drum Institute – a road he imagined would one day lead to him playing in a band.
But destiny had other plans. When Harry was just 16 years old, a friend introduced him to some electronic music – immediately he liked it and sooner or later he was hooked. "I spent hours researching about it, got into it myself and eventually became obsessed," the DJ said. "I never thought I'd end up here, but I'm so glad the path evolved, and this is what I get to do."
He eventually enrolled in the renown Berklee College of Music, studying DJing and music production, but again life threw him a curveball. In 2012, after securing an internship at a recording studio, Harry decided to leave college and move to New York. He got his foot into the electronic music industry door by going out to events, meeting people and honing his craft. He says the recipe to his success involved part passion and part industry connections.
Today the Electronic Dance Music (EDM) DJ is making waves internationally for his skills on the turntable – having performed at huge festivals with up to 50,000 music enthusiasts like Electric Daisy Carnival (EDC) in New York and Las Vegas, Nocturnal Wonderland, as well as at the iconic Webster Hall in the Big Apple. "I'm proud of what I've accomplished so far, but I also feel like I want to do some more," he said. "My hope is to keep doing what I'm doing now and making music, but I also want to start playing at bigger events and just grow upon what I have."
---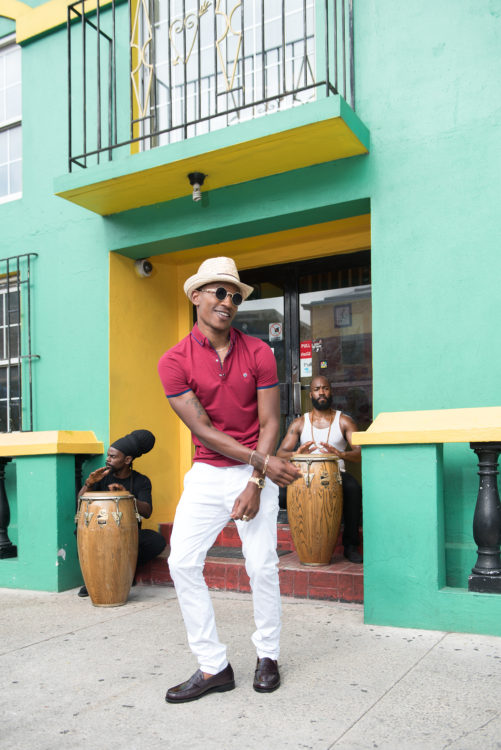 JESSE SEYMOUR – THE CROONER
It was just six years ago that Jesse Seymour decided to first sing on stage in front of a large crowd. It was a Soca VS Reggae party – and he was invited to open up for dancehall star Wayne Marshall and local artist Mitchell "Live Wires" Trott. "I was given a two-minute segment before Live Wires started his piece – and right there and then I knew I was destined to sing," Jesse said. "The response I got from the crowd was just amazing. Bermudians are the hardest critics. You could be really good, and they would just say 'You're okay'. From the response I got that night, the people loved it, and it just gave me a complete rush."
Jesse was born into a musical family and got started performing in the church. Once he decided to pursue music more seriously, he set about creating a band of his own to perform with called Fire and Ice. Success followed the singer wherever he went – first by winning the Bermuda Idol competition in 2016, then a year later when he was picked as the frontman for the 4-Forty-1 band at the 35th America's Cup.
More recently, he was signed to be part of the three-piece group, Big Chill. Starting on May 4th, the popular trio will be performing at various locations throughout the week, starting with The Terrace on Front Street on Wednesday nights; Elbow Beach on Thursdays and Friday nights; and at Hamilton Princess and Beach Club on Saturdays. "I'm looking forward to bringing a different flavour, a different vibe to the Big Chill," Jesse said.  "It's going to be great. I'm excited about it. I'm finally in a place where singing is my full-time job, and I don't have to go out and work construction anymore. I've accomplished about half of what I want to do. Probably my next goal will be to start singing on the world stage."
---
MIKE HINDS – THE COMEBACK KING
Some music artists are a one-trick-pony, but not Mike Hinds. The singer, songwriter and ukulele player, got his start in music in his 20s working at local clubs and performing in musical theatre productions, before finding his voice as the front man with bands like The Kennel Boys. At age 41, he found his true calling, after getting his first ukulele as a gift for his birthday.
Over the years, Mike has found fame locally and internationally – gracing the stage at the John Lennon/ Peace Concert alongside local songstress Joy T Barnum; and overseas at the Ukulele Festival in Scotland and Grand Southern Ukelele Festival in the UK. "Honestly music is everything to me," Mike said. "For a while, I was learning at least one new song a week. Right now, I have a repertoire of over 1,200 songs I can play. It's been a lot of hard work and luck to get this far in my career. For me, luck is just the ability to be able to recognise and jump on any opportunities that come your way."
The multi-talented artist recently went through some health challenges after being hit with emphysema, among other things. He was in the hospital, in constant pain for long periods of time and on a lot of pain meds. "I would turn the music on and let it take me away. I wasn't able to listen and enjoy it for about six to eight weeks, but I had to have music around me." It's been a tough road to his health recovery, but Mike was able to get back to performing his favourite weekly gig (from Thursdays to Sundays, 7 pm until 10 pm) at The Dock at The Waterlot Inn, starting this past May. The first time he played at the Southampton spot, a friend had invited him to sing for three hours. He wound up entertaining the crowd for twice that length of time. "I feel so at home there, and after a pretty difficult year, it feels so good to be back," he said.
Photographs: Kondwani Williams
Wardrobe and Art Direction: Perri Furbert
Make Up: Calshae Minors of FaceTyme
Hair: TK Hair Salon
This article was originally featured in the Summer 2018 edition of RG Magazine.