Supporting mothers has been something that Fiona Dill has done for many years as a doula.
But along with her support during a woman's pregnancy, more recently she has also used her position and contacts to provide items for needy mothers on the island.
Through her position in the Anglican Church of Bermuda as the wife of Bishop Nicholas Dill, she has been aware of the needs of many on the island. But it has been through the Internet that she has been able to provide much of the support to those in need.
"Originally, about three or four years ago, I saw an ad on Emoo asking people for items for young mums," she said. "I made a connection with Sakina Ible, who was a teen mum herself, and who had started an organization called Pregnant with Purpose. I have a lot of clients who contact me and say they no longer need an item, but they don't want to sell it and would rather give it away, so I will pass it on to Sakina and she will give it to the teen mums."
There have been times when there has been a specific need, and Mrs Dill has been able to go directly to her contact base on Facebook and inevitably she would be able to get the item that was needed.
She now gets requests from people across the community including health visitors, Teen Haven and the church, and does her best to address the specific needs.
"Because of my connection with the church it has raised my awareness of so much need," she said. "We get a lot of people in real desperation, unable to feed their families, unable to make ends meet, on financial aid but it's just not enough.
"I feel very privileged to be a conduit that I can match those that want to donate to those that need donations. It's a very privileged place to be, to be honest, because it takes very little effort and I'm just able to make it happen."
In a way, she added, there's a bit of divine intervention that has helped her to accomplish meeting those needs. "It's extraordinary that things come at just the time that they're needed. Because I'm Christian I believe there is something bigger, and I believe that I am enabled so I can and it will work out."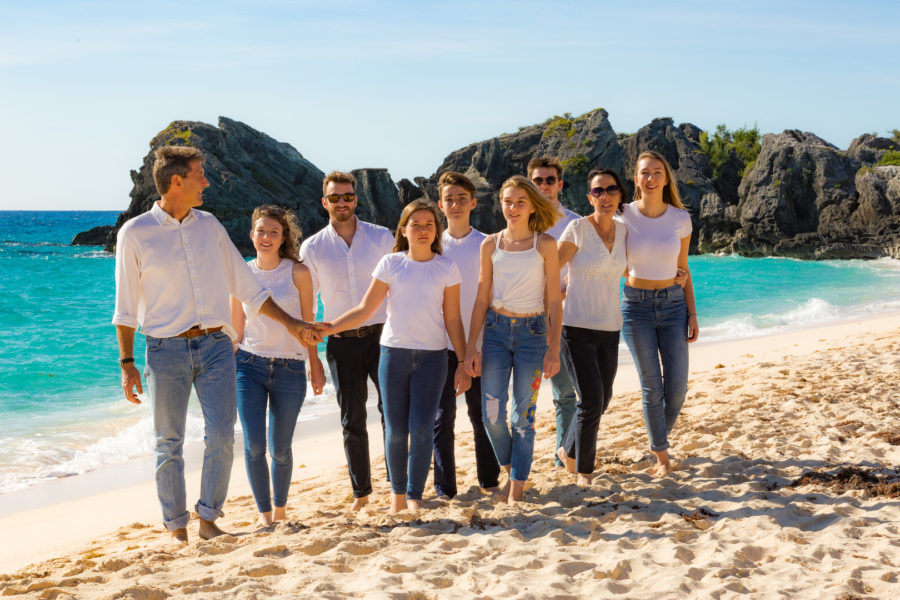 Mrs Dill, who is a nurse by profession and childbirth educator, knows how important it is to support mothers within the community as she has six children of her own. It was while she was pregnant with her last child that she became a certified doula, in the hopes of supporting women through their pregnancy and birth. In the past 11 years she has supported mothers through over 330 births on the island.
She has found that many have begun to see her as a mother figure, and with her knowledge base she has been able to guide women to make informed choices during their pregnancy and birth.
"There is a mothering element to what I do," she said. "When I first started 11 years ago I'd just finished having my last baby, and I wasn't that far off the age of the women I was supporting. Now I'm supporting women that are closer to the age of my eldest daughter, so now I am finding myself as a bit of a mother figure."
The relationships that she has been able to build with each of her clients goes beyond the birth, and she is on call throughout the pregnancy, as well as postnatal help with breastfeeding and making sure that everything is on track with both the mother and baby.
"One of the things that I feel when I am a doula is that I so want the best for this woman, and I so want to enable them. You're in a bubble during those hours of labour, and you are solely there for them, and in a way just the way you would be with your own children.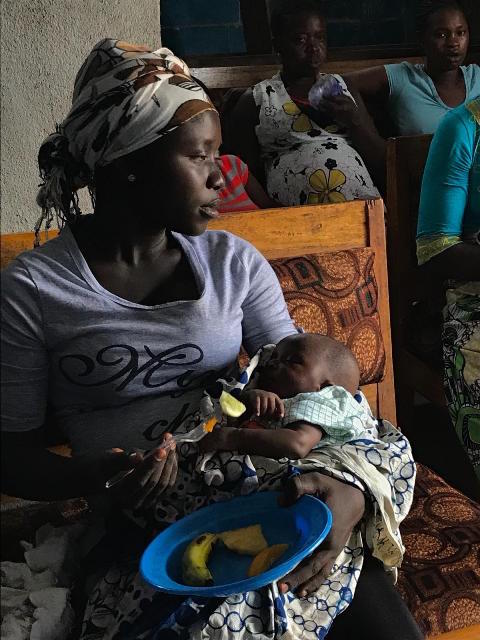 "It's not just the birth where I am supporting them," she added. "I'm on call for people through the pregnancy. I've helped mothers who have had pregnancy after loss, and those people can be very needy, and rightly so. I am at their beckon call in terms of support and being a listening ear through the process."
She has been contacted even years later by her clients to help with marriage advice and tips on disciplining and having a better relationship with their children.
She said that she has been encouraged to see more support for mothers on the island and the resources that have been made available, whether for post-natal depression, anxiety or pelvic floor issues.
"I feel like there is a good network of people where women really don't have to suffer in silence.
"There needs to be an honesty about motherhood and I want people to know that support networks are available, the mother's groups and parent groups where people can be honest about the struggles that they are having."
She says there are "many variations of normal," which is something she knows first hand with her own children.
"My first baby had colic and it was absolutely exhausting," she said. "Nick was a student at the time and doing a lot of evening work, and I remember being utterly exhausted thinking what have I done, and I wanted this. But each of the others were much easier. But the reason you feel so good is because of the bad times, you can look back and think how on earth did we make it work."
She would like to see there be more access to doula services for all women, and along with other doulas on the island they are building a network of support, so there are more options.
Along with helping to support mothers on the island, she alsomakes regular donations to fund a 'safe motherhood project' in Sierra Leone, which is primarily an educational programme providing information to pregnant women and those with babies on nutrition, safe practices and childbirth education.
"In this way, women birthing in Bermuda, can have a direct impact on women birthing in Sierra Leone," she said.
Her own family celebrates Mothering Sunday, which takes place in March, and was originally as a mark of recognition of the mother church and the church being a community.
"During the service on Mothering Sunday, each woman gets a posy of flowers. It's for all women because there are women who would have liked to have been mothers or there are mothers who have been like mothers to people. There will be people who will have lost children and people who have lost their own mothers, so often Mothering Sunday can be a bittersweet time for people," she said.
After the service the family will do a special lunch together, so that Mrs Dill doesn't have to cook. And every year each of her children, aged between 25 and 11, write a beautiful note of appreciation for her, which is something she looks forward to each year.