Who says eating a plant-based diet has to be boring and bland? In April's edition of our monthly Go Green supplement we explore veganism – here are a few quick and easy, tasty recipes.
Quick & Easy Black bean Burgers
Makes 8-12 Patties
Ingredients
2 cans rinsed black beans

1 cup of instant oats

1 tsp yellow mustard

1/3 cup diced carrots

1/3 cup red onion

1/2 cup bread crumbs

black pepper

cumin

season salt 

garlic 

Olive oil * as needed..
Directions
Drain Black beans and mash in bowl adding ingredients and seasonings until well combined ( You can use food processor but it is not needed). Once all ingredients are added form a paste like texture roll and form into patties. Preheat oven 400 F Spray baking sheet with olive oil and bake on each side for 8 minutes or until firm and crisp. Use any wholegrain buns you like add your own condiments and enjoy. This burger pairs well with sweet potato fries.
---
Homemade Vegan Pizza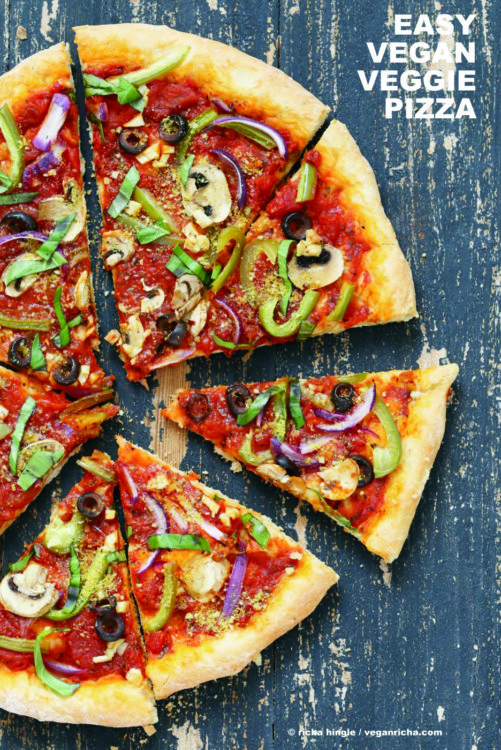 Dough Recipe
2 packets (1/4 ounce each) active dry yeast

2 tablespoons sugar- organic raw brown

1/4 cup extra-virgin olive oil, plus more for bowl and brushing

2 teaspoons kosher salt

4 cups unbleached all-purpose flour (spooned and levelled), plus more for work surface
Directions
Pour 1 1/2 cups warm water into a large bowl; sprinkle with yeast and let stand until foamy, about 5 minutes. Whisk sugar, oil, and salt into yeast mixture. Add flour and stir until a sticky dough forms. Transfer dough to an oiled bowl and brush top with oil. Cover bowl with plastic wrap and set aside in a warm, draft-free place until dough has doubled in bulk, about 1 hour. Turn out onto a lightly floured work surface and gently knead 1 or 2 times before using.
*Break off big enough piece to make 14 inch pizza.
, you can wrap the dough in plastic and freeze it in a resealable freezer bag for up to 3 months. If you plan to use it in a recipe that calls for half a batch, divide it before freezing.
Pizza & toppings
1/2 cup organic pizza sauce

1 cup vegan cheese, any vegan brand *

1/4 cup onions

1/4 cup spinach leaves

1/4 cup kale

1/4 cup cucumber

1/4 mushrooms

1/4 pineapples

1/4 green peppers
Directions
Form Pizza with dough and shape on baking sheet. Spread sauce evenly on pizza dough, add toppings bake at 425 F for 20-25 mins.