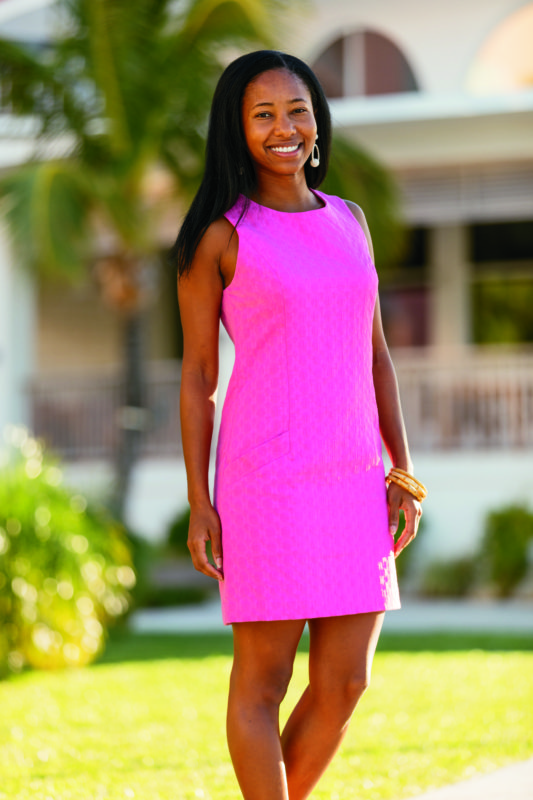 Business travellers make up a large percentage of the visitors that pass through Bermuda's hotels. From quick overnight trips, to longer conference visits, guests come for a variety of reasons.
Jo-Rena Davis, the Business Travel Manager at Hamilton Princess & Beach Club, is well aware of what it takes to keep people coming back.
Here she talks to RG Business about what visitors expect, and what she expects from a hotel when she goes travelling.
---
What do you think attracts business travellers to the Hamilton Princess & Beach?
Our location in central Hamilton is vital, as we are just a short walk to businesses operating in the city. Our location and first-class amenities make us perfectly positioned for business people visiting or operating in Bermuda.
Which services that the hotel provides are most popular with business travellers?
Hamilton Princess & Beach Club has everything you would expect of a luxury hotel. Our amenities make it very convenient to conduct business. In addition to our meeting rooms and function spaces, there are four restaurants in which business guest can dine, our spa partner exhale's fitness studio is a great place to unwind.
Beyond our facilities are our colleagues at Hamilton Princess & Beach Club.  There is always a friendly face happy to assist and I think that is the most important aspect to the modern-day business guest– having peace of mind knowing there is someone available and willing to assist.  We have helpful and knowledgeable teams in the facility of: concierge, conference services and dining reservations. Our Gold Floor service is one of the best in the company.  We are also adding more business facilities to the hotel.
When you travel on business what do you look for in a hotel?
Convenience of location, quality of product and service reputation.
What are the most common requests from business travellers?
Wi-Fi and proximity to offices where business is conducted.
What is the strangest request you've ever had from a business traveller?
To date, I haven't had a request that has surprised me. The hospitality industry today is about anticipating the needs of our guests. When we speak to our guests and get to know them, we begin to understand what their preferences and are made aware of their expectations. Therefore, it would be more unusual if I miss something rather than finding a request unusual.
What do you think makes the Hamilton Princess a go-to hotel for the island's business community and its clients?
I think Hamilton Princess is the preferred hotel for Bermuda's business community as a whole, because we understand our guests and strive to continually provide the service they expect. There are a lot of options of places to stay, but understanding our guests is a crucial part of staying relevant.
This article was featured in the February 2018, RG Business Magazine.