There have been scores of movies made about cars and motorcycles. Most, unfortunately, are quite forgettable.
However there are some which are definitely worth watching. Some of the ten films listed here you may have seen, but if you haven't check them out!
1. Senna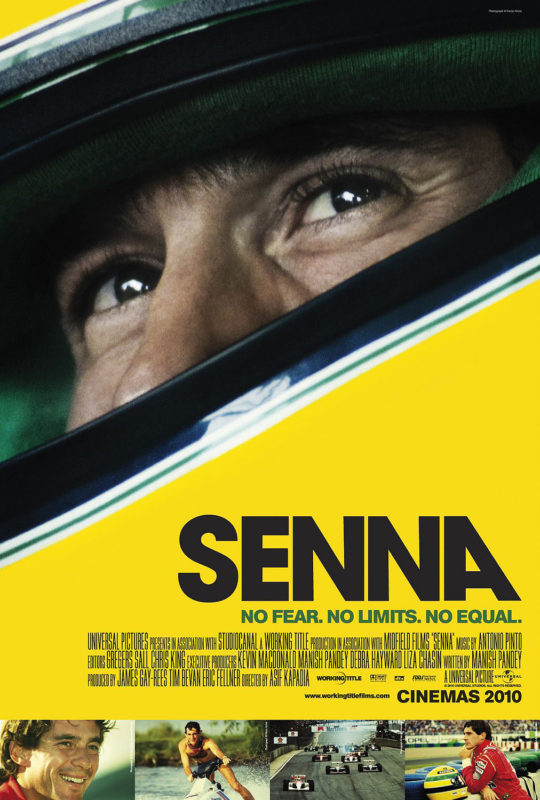 This is a remarkable 2010 British documentary film that depicts the life and death of Brazilian motor-racing champion Ayrton Senna, directed by Asif Kapadia. The film's narrative focuses on Senna's racing career in Formula One, from his debut in the 1984 Brazilian Grand Prix to his death in an accident at the 1994 San Marino Grand Prix, with particular emphasis on his rivalry with fellow driver Alain Prost. It relies primarily on archive racetrack footage and home video clips provided by the Senna family, rather than retrospective video interviews, and has no formal commentary.
---
2. Bullitt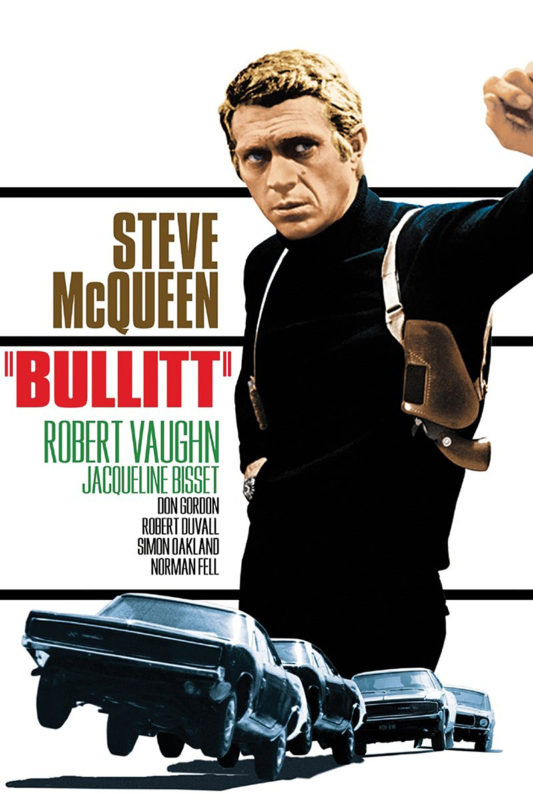 This great film may have been made in 1968 but decades on, the infamous car chase scene with Steve McQueen is known as one of the grittiest, heart-pumping car chases in film history. The key was reality because it all looks absolutely real and plausible.
Bullitt drives a 1968 Mustang GT, and it was this movie that added something to the Mustang myth. For the chase, two identical Mustangs were pitted against two identical black, 1968 Dodge Chargers that played the bad guys'car.
---
3. Days of Thunder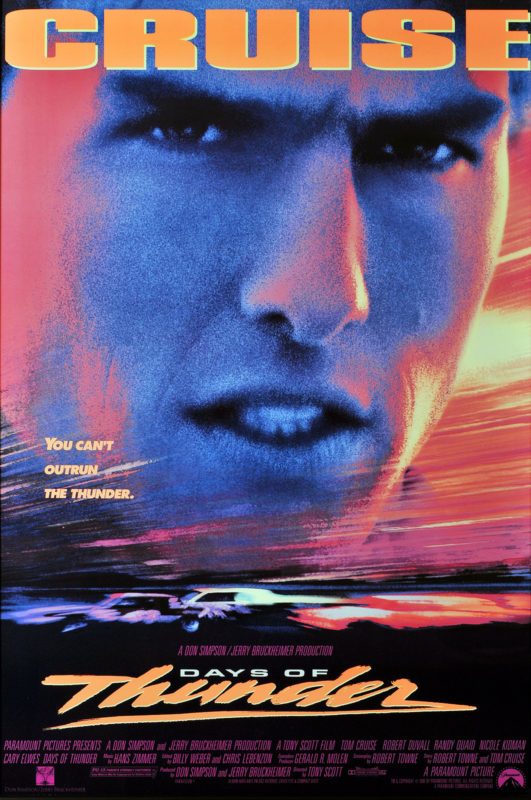 A stock car driver gets his chance to compete in NASCAR. The automotive version of Top Gun, and another Tom Cruise spectacular. Wheel to wheel all the way to the chequered flag, there are plenty of gasp moments in this 1990 film which attracted criticism from some NASCAR quarters, partly for focusing too much on the "rubbing"manoeuvre —ramming your competitor's bumper with yours during a race.
---
4. The Fast and the Furious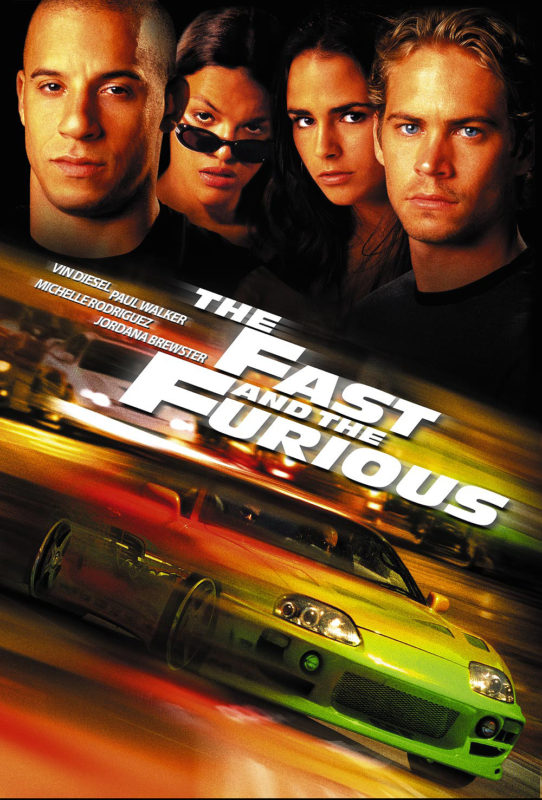 Not the most original of ideas for a film admittedly, but the street racing scenes in this 2001 film are terrific, and Vin Diesel and the late Paul Walker are likeable leads. Many sequels followed, but it's the original that remains the best. Hit the nitrous oxide and count the gear changes.
---
5. Cars
Set in a world populated entirely by anthropomorphic cars and other vehicles, this 2006 American computer-animated comedy-adventure film produced by Pixar Animation Studios and released by Walt Disney Pictures stars the voices of Owen Wilson, Paul Newman (in his final non-documentary feature), Bonnie Hunt, Larry the Cable Guy, Tony Shalhoub, Cheech Marin, Michael Wallis, George Carlin, Paul Dooley, Jenifer Lewis, Guido Quaroni, Michael Keaton, Katherine Helmond and John Ratzenberger.
---
6. Chitty Chitty Bang Bang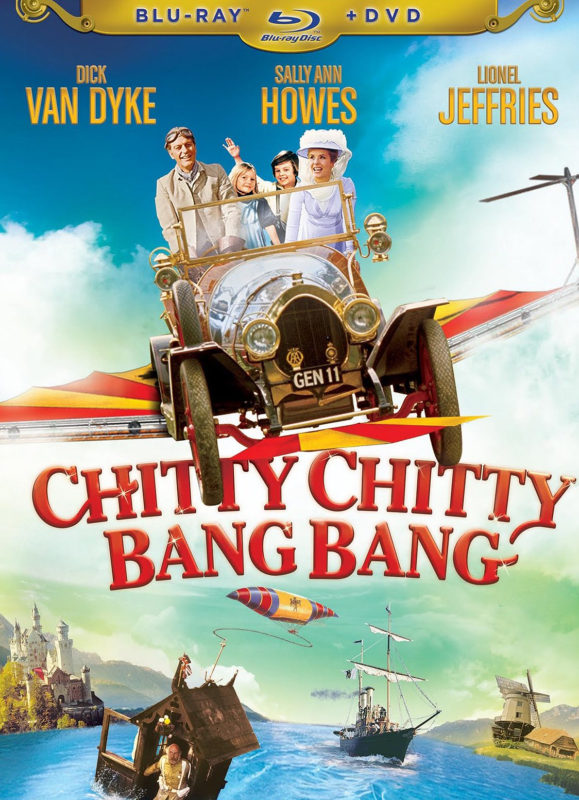 Probably the most endearing caricature of a car, ever. The hero in this 1968 film was based on the aero-engined racing Chitty Bang Bang, built and raced by Count Zborowski at Brooklands in 1921. At the time, it had a Mercedes chassis and a 23-litre, six-cylinder Maybach engine. It reached a speed of 100.75mph in its debut appearance in the Brooklands Short Handicap.
It's safe to say that there's no other car on this list quite like Chitty Chitty Bang Bang.
---
7. Mad Max (and Mad Max 2 and Mad Max: Fury Road)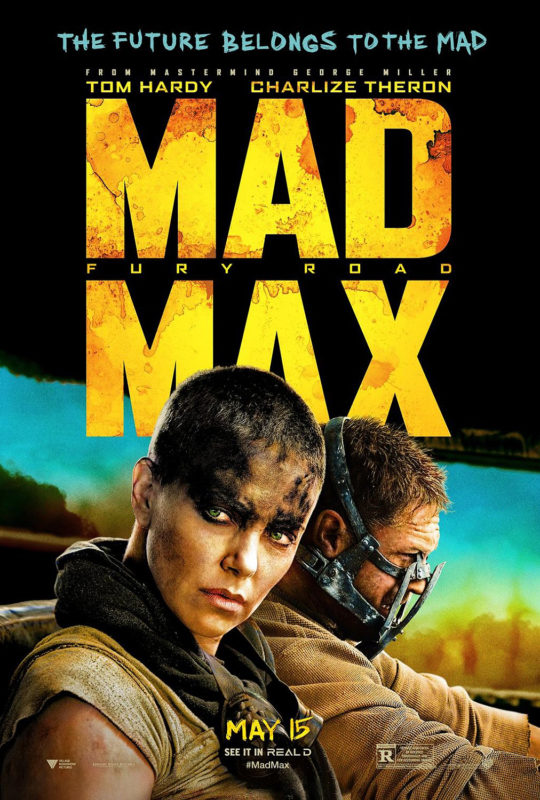 OK there are three movies here but they are great! This Australian dystopian action multimedia franchise was created by George Miller and Byron Kennedy and began in 1979 with Mad Max which starred the then little-known Mel Gibson.
This was followed by Mad Max 2 (also known as The Road Warrior).
Fury Road didn't have Gibson in it and came out two years ago. Shooting took place in Namibia and stars British actor Tom Hardy as Mad Max, and Charlize Theron as Imperator Furiosa.
---
8. The Love Bug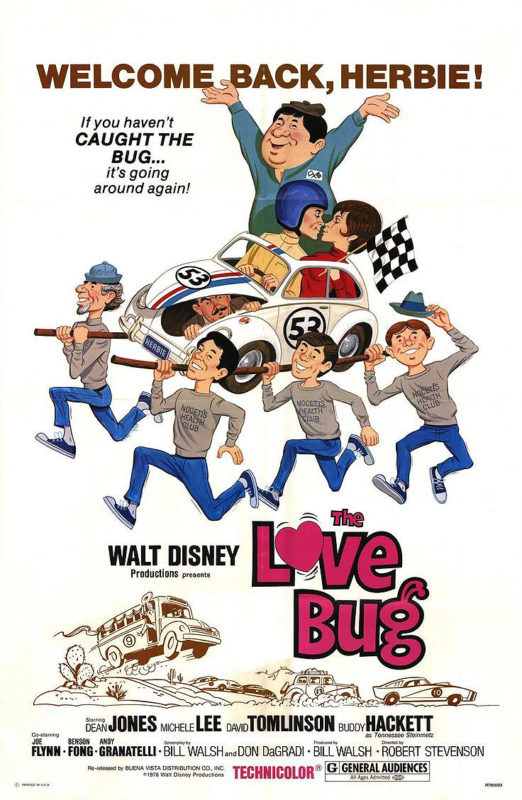 The Love Bug (sometimes referred to as Herbie the Love Bug) is a 1968 American comedy film and the first in a series of films made by Walt Disney Productions that starred a pearl-white, fabric-sunroofed 1963 Volkswagen racing Beetle named Herbie. The movie follows the adventures of Herbie, Herbie's driver, Jim Douglas (Dean Jones), and Jim's love interest, Carole Bennett (Michele Lee).
---
9. Easy Rider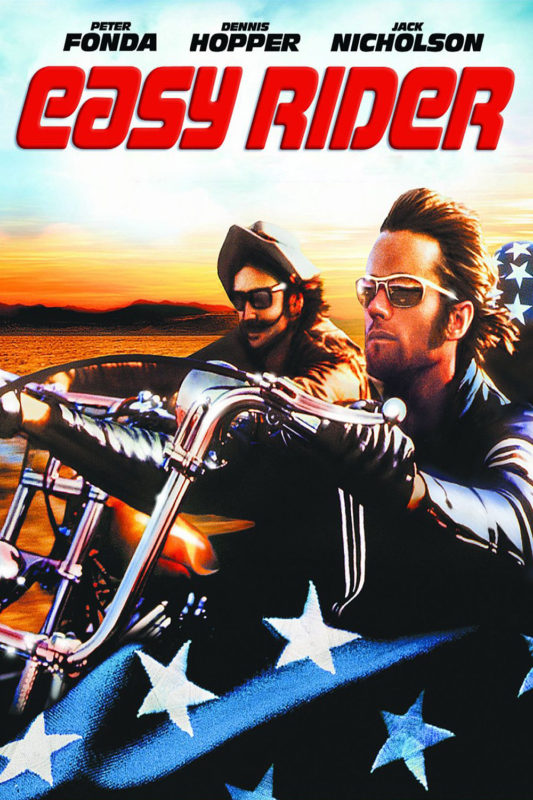 This 1969 American motorcycle road movie was written by Peter Fonda, Dennis Hopper, and Terry Southern, and produced by Fonda and directed by Hopper. It tells the story of two bikers (played by Fonda and Hopper) who travel through the American Southwest and South after selling a large score of cocaine. And it has a great soundtrack with the likes of The Band, The Byrds, The Jimi Hendrix Experience and Steppenwolf.
---
10. On Any Sunday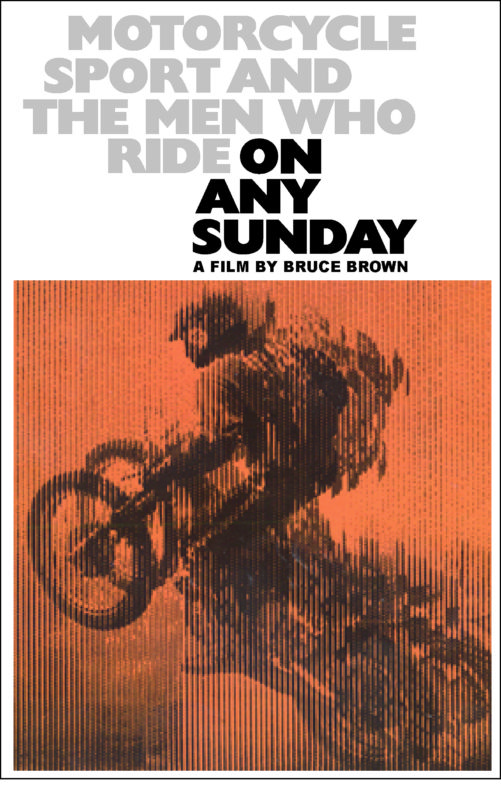 This documentary on motorcycle racing features stars of the sport, including film star Steve McQueen.
Considered to be one of the best ever motorcycle sport documentaries ever made, this 1971 film was nominated for an Academy Award. Bruce Brown, the director, successfully reflected the lives of various types of motorcycle enthusiasts that were racing in motocross, desert racing and the Grand National in the early 1970s.
This article was featured in the May 2017, RG Motor Express Magazine, now RG Motor.