The retail and customer service scene on the island has seen a lot of new successful female entrepreneurs in the past few years. From boutiques, to online stores, to new services, and everything in between it looks like Bermudians now have more options than ever. These businesses have grown to become staples and favourites for many.
In a world where women are often raised to be complacent and never strive too high, emerging female entrepreneurs are taking control over their future, and showcasing how in this ever-changing economy, there is room for everybody to compete, regardless of gender or outdated stereotypes.
Suzanne Khan (Naked Zero)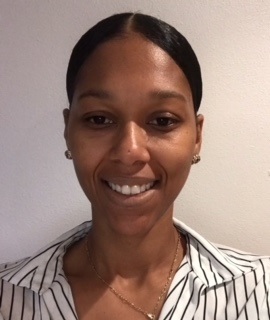 Offering a combination of organic, non toxic, vegan, ethically produced, sustainable and/or Zero Waste products, Naked Zero is a one-stop shop for those on the lookout for mind, body and earth-conscious items.
Suzanna initially set out to have an online shop and operate from her home, but later on decided to open up a retail space on Old Cellar Lane, in Hamilton. Although entrepreneurship wasn't always what she set out to do, her passion for her lifestyle and desire to inspire others pushed her to pursue this new venture.
"Society conditions us to believe that true success is obtained working for someone else and climbing the corporate ladder," Suzanna says. "While that is true for many, there are many of us that cannot satisfy our entrepreneurial spirit in someone else's boardroom.
"It wasn't something I've always wanted to do, but there are various times in my life where I've felt a calling to explore it"
How do you feel about being in charge and creating jobs?
"Equal parts terrified and empowered! Being responsible for your own business and income, as well as that of someone else is a heavy responsibility. No longer are you relying on someone for job security, someone else is potentially relying on you. But it is also empowering, to be able to create positions and a working environment for someone to learn and thrive. It's exciting to use the knowledge gathered as an employee to create a positive working environment as an employer and really see it thrive."
Any tips for future entrepreneurs?
"Take the risk. The answers will not always be there right away, but through challenges and roadblocks you will uncover solutions. Commit to learning every single day. Every entrepreneur's journey is different, so be willing to try new things. Support other entrepreneurs and always, always think creatively. Always make sure your brand has a lot of you in it. Incorporating yourself into your brand is what makes it unique. So many of us have such creative spirits that we are afraid to act on for fear of failure, judgment, or lack of resources. But that creativity is going to set you apart and bring you success."
---
Shannon Cann (ASE Naturals)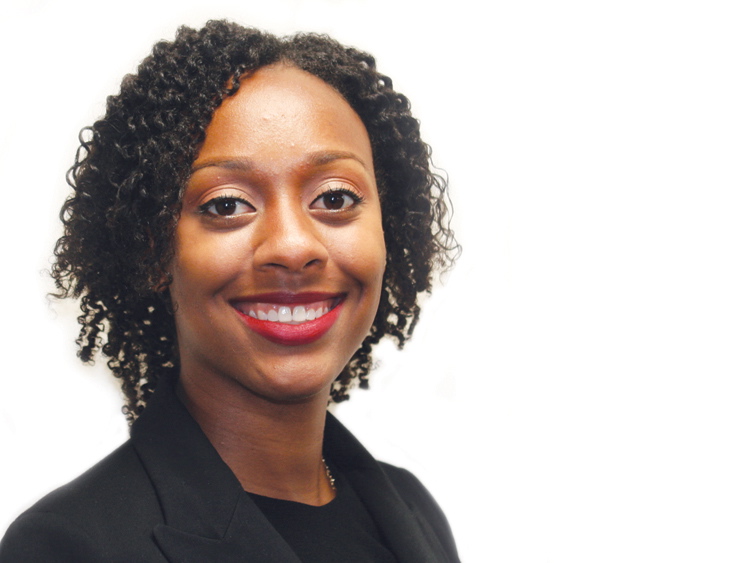 ASE Naturals is a brand of herbal tea, bath blends and herbal skincare. Shannon developed her Bermuda-made products out of a deep connection to the earth and love for herbalism and natural, vegan living. By being the sole owner of the online brand, she has had to adapt and learn how to wear many hats. Although it was hard figuring out what it took to open a new business, finding the time to do it all was just as tough. Ultimately her love and passion for healthy living pushed her to pursue this new business adventure.
What do you think is one of the biggest challenges for entrepreneurs in Bermuda?
"Obtaining the capital required to grow the business. Many entrepreneurs have ideas and visions of where they want their business to be but are lacking the capital required to grow the business. Entrepreneurs are tasked with finding ways to decrease costs and increase capital, whether that means switching to cheaper suppliers, seeking investors or deciding to put growth on hold for the moment in order to focus on the products or services currently offered."
Any tips for future entrepreneurs?
"Surround yourself with people that are where you aspire to be. Learn about the industry you are entering, your competitors, your target market as well as financial management. Stay focused, be patient and enjoy the journey"
---
Kristen Carreiro (Modblu Boutique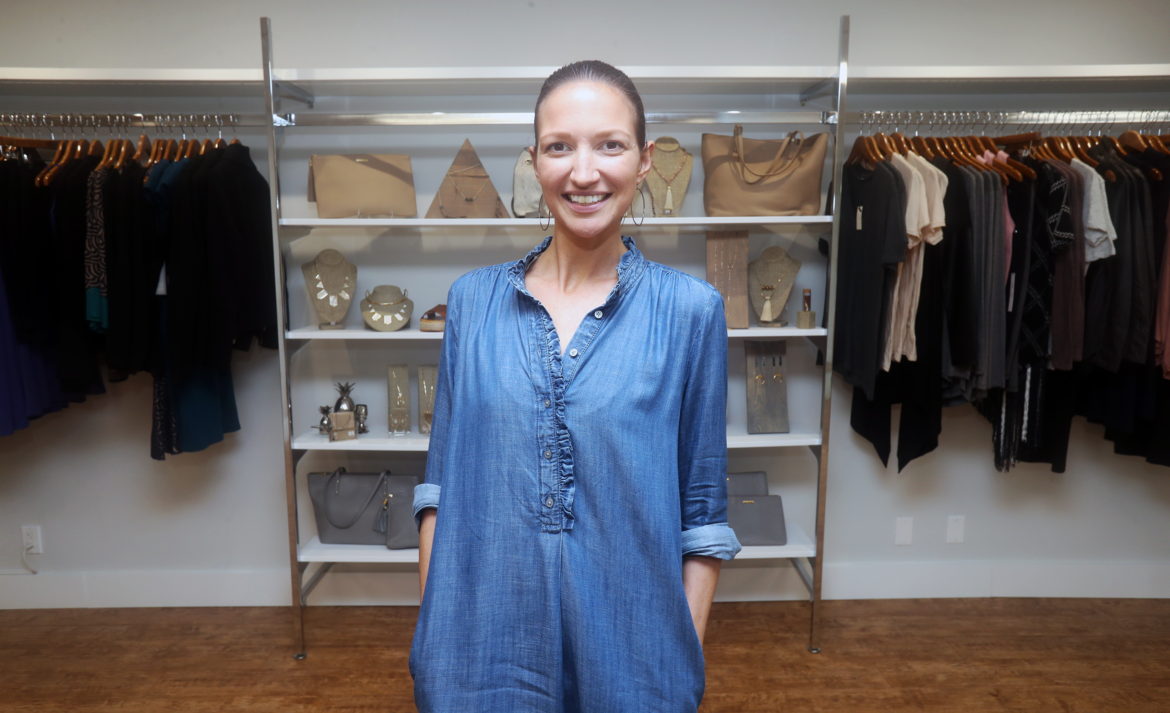 Modblu boutique offers a selection of clothing, jewellery, shoes, accessories and gifts catering to all kinds of women. It opened in 2016 after Kristen had the opportunity to borrow money from an investor and start her new business venture, with the intention of offering an experience of great costumier service, a body positive environment and of course, a great selection of products.
"Starting a business is really hard, it takes a courageous person to do it and take the risk," Kristen says. "For me personally, my son was my motivation factor. I decided if I was going to work as hard as I had been for someone else, why not try it"
What are some of the biggest challenges you've faced?
"The hardest part is dealing with the legalities behind it all, a lot of people don't realise how much it takes. It's a world of knowledge I never thought I would gain, you need a huge support system. I didn't know at the time I opened, but Bermuda Economic Development is a great starting window for someone who doesn't know how to take the first step but wants to.
"There is a famous quote that says 'do what you love and you'll never work a day in your life,' but that's not true. If you love what you do you're going to work harder than you've ever worked, but that's okay because that's what you want.
"I also think Bermuda, as a whole, we need to become more open minded as consumers. Because we are so small, and a lot of people shop online, we don't realise the magnitude of the effects of keeping our money in our economy. Whether it is buying a dress or going out to eat at a restaurant, you're not just supporting this one person that owns a business, you're supporting the people that work there as well.
"Becoming a business owner and changing from just a consumer, I know understand the back end of it and the effect it can have."
How you feel about being the boss?
"That is one of the most rewarding parts and a huge part of the journey. You can't do it alone; you need good people around you to help you out. Obviously it depends on what type of business an entrepreneur is opening, but you need a good support system and that includes the staff. As somebody who's obviously worked for other people before, I've been treated well and I've been treated badly, so it was incredibly important for me to take good care of my staff."
---
Catherine Burns (Natural Nutrition)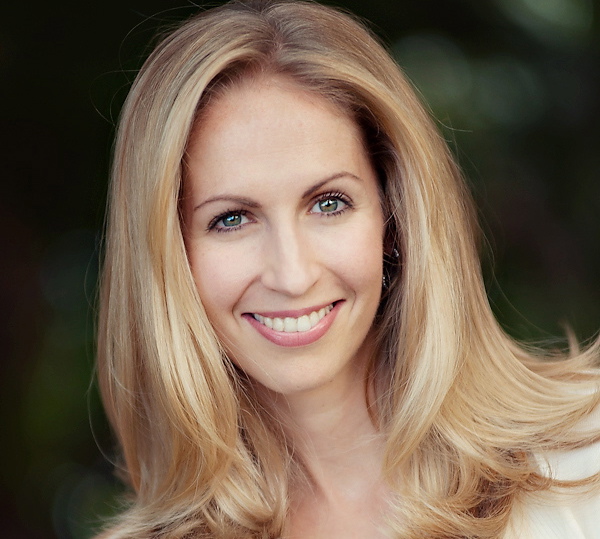 Natural Nutrition is a nutritional therapy consultancy that provides one-on-one guidance, group progress and worksite wellness options. With more than 12 years of experience, and while emphasising in real education and long term results Catherine has worked with hundreds of people in Bermuda providing consultancy while also contributing to the Huffington Post and writing the popular Food for Thought column in The Royal Gazette.
Originally from the UK, Catherine moved to Bermuda in 2004 and had a great job in corporate wellness. But after missing hands-on teaching she began coaching in her free time until it eventually became a full-time job.
"Over a period of two years (interrupted by having babies) and with support from my family, I wrote a business plan," she says. "We secured a line of credit with the bank and then we jumped. It was nerve-racking for everyone but, so far so good!"
Now, Natural Nutrition has become a staple for those in Bermuda looking for a lifestyle change and some coaching. Catherine is proof that hard work and dedication can turn a person's passion into a career.
"Working for yourself can be incredibly stressful, but it is also incredibly rewarding," Catherine says. "Not everyone gets the opportunity to do something they love for a living and entrepreneurs can be lucky in that respect. All the blood, sweat and tears will be worth it if your day-to-day existence is fulfilling."
Was being a business owner something you've always wanted to do?
"No! I do love the autonomy but having my own business really came from wanting to follow through on services and projects I wholeheartedly believed in, rather than being determined to be independent. I'm extremely proud of the brand we have created so far but ownership can certainly be stressful. There's no real off-switch! "
What has been the hardest part for you?
"My biggest challenge was growing a new business at the same time as being unable to pause the financial reality! I needed to make my contribution to the mortgage and school fees, which meant that the company needed to be financially successful quickly. I had grown the business gradually part-time whilst also doing my full-time job, so that meant that I had some lead in. However there was always going to be a gap early on.
"That's where the line of credit came in from the bank! Whilst creating content and consulting with passion and empathy are my strong points, the financial side remains my biggest challenge. In addition, I have the usual working-mom guilt. I do feel proud of what I've achieved and my kids definitely get a lot out of seeing me work hard (and watching the successes and failures that come along with it) but there are days when the domestic stuff suffers for sure. Can women really have it all? I'm not sure! I believe we're capable of doing it all absolutely, but it's hard to do it all perfectly at the same time. There are only so many hours in the day!"
---
Niamah Denbrook (La Petite Soiree)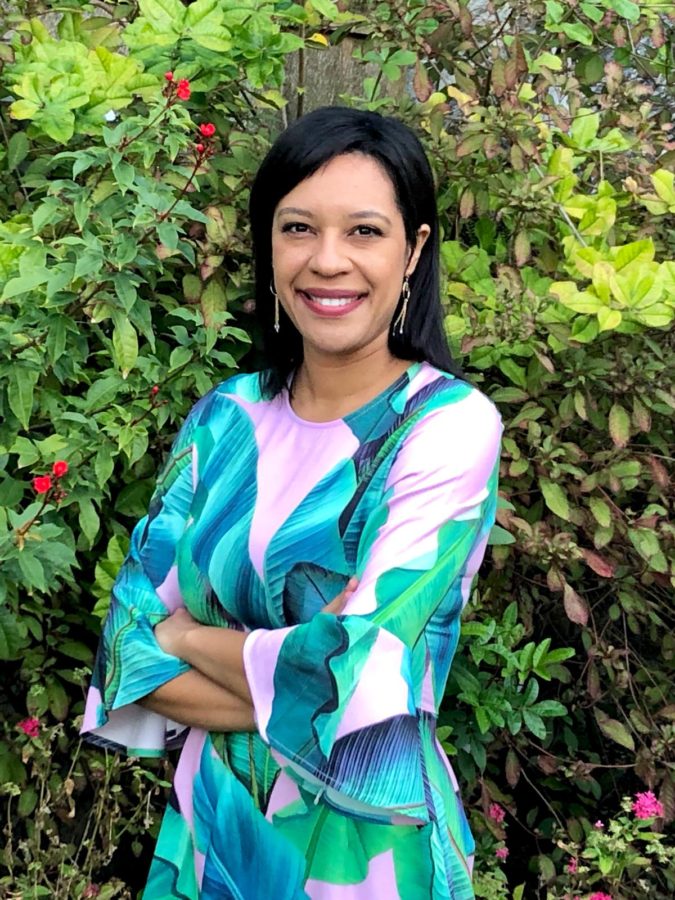 La Petite Soiree is an online store featuring unique, whimsical and high-quality party supplies and gifts. Niamah got the idea for the business after a vacation where she discovered the brand Meri Meri, which she thought would be perfect for her kid's birthday parties.
"I support the party stores in Bermuda, however, one establishment is not going to sell it all," she says. "They didn't have the style of product I was looking for and really appealed to me. I contacted the brand [Meri Meri] and told them my idea, so it all started from there".
With no plans to open a physical store the business remains a small one-woman affair, with the occasional help from her husband. From buyer, to sales person, to delivery driver, while also being a mom and working full-time, Niamah is the true definition of a "momtrepreneur".
How do you think social media and digital marketing affect today's market?
"Social media is my number one priority, it's so important. In this day in age if you're going to have a business you must have social media and you need to be active. If you don't use it, it's going to hurt your sales and your chances of people knowing about you. For me, especially because I don't have a physical store, I depend on it greatly to interact and get my business out there"
What would you say to those afraid to take the risk?
"You don't have to give up a full-time job to become an entrepreneur. There are great websites that I wish I would have known about, like Shopify, that make it very easy to start a business online. You may even have a hobby that turns into a business! You never know what you can achieve unless you try."
---
While options and opportunities might seem limited, determination and hard work can always make room for more. A few decades back a businesswoman was unheard of, so it is quite encouraging and inspiring to see so many women taking the risk and succeeding alongside with their male counterparts.
Success for many only has one face; securing a job and climbing the ladder to better positions. However, these entrepreneurs have proved that success can be defined differently, and there are a number of opportunities out there for those who don't want to pursue the traditional path.
Entrepreneurship can be the answer for those who have passions and ambitions that don't fit into a 9 to 5 job. Rather as something inspiring but hard to accomplish and almost unrealistic, younger Bermudians and future generations need to be taught to look at entrepreneurship as another opportunity, just as viable as any other typical job, for their future.
While every story is different, one thing all these business have in common is their smart and efficient approach to social media and digital marketing. From e-mail lists, to consistent content and engagement, these brands have build a strong support of locals who believe in their vision and their business. As many big brands and corporations have figured out, shifting their marketing focus to social media platforms are a pathway to potentially reach an audience bigger than ever, and Bermuda is no stranger to the practice. In such a small island, a strong local following can keep a business afloat. As many entrepreneurs pointed out, people want to know the "face behind the brand", when a family or a young entrepreneur pursuing his or hers dreams are the idea behind a brand, people connect better and purchases feel more personal. Buying local is not only convenient, but keeps dreams afloat and jobs open, so it is a win win for everybody.
Starting a business is risky, especially in a market as particular as Bermuda. It takes courage, a healthy amount of fear, a strong business plan, a good supporting system and of course, money; but as these women have proved, it is possible.
This article was featured in the February 2018, RG Business Magazine.