Do you ever wish your car could park, power and essentially pay for itself? If so, the BMW i3 electric car just might be an option for you.
The pure electric, extremely sustainable vehicle is on sale at Bermuda Motors and Green Pages took it for a spin around Hamilton with Peter Winsby, a BMW-trained technician.
Ten years in the making the i3 is BMW's least expensive vehicle on the market, made out of pure carbon fibre, aluminimum, recycled polymer plastics for door panels and glass; these are all lightweight materials, with the exception of a piece of steel at the bottom of the windscreen.
The high voltage battery unit is underneath the floor which gives the car stability, taking approximately 26 hours to be fully charge.
"On a full charge you can get anything up to 220km but it depends how you drive," Mr Winsby said.
"If you're not hard accelerating when using the power, if you just drive how you normally would do, you can actually regenerate more electricity than you're actually using. When you come off the gas pedal the drive motor actually turns into a generator – generating voltage and actually putting it back into the battery."
If that isn't enough the i3 also has the technology to park itself with the push of a small button. Taking over the steering and acceleration, you never have to worry about taking up more than one spot again.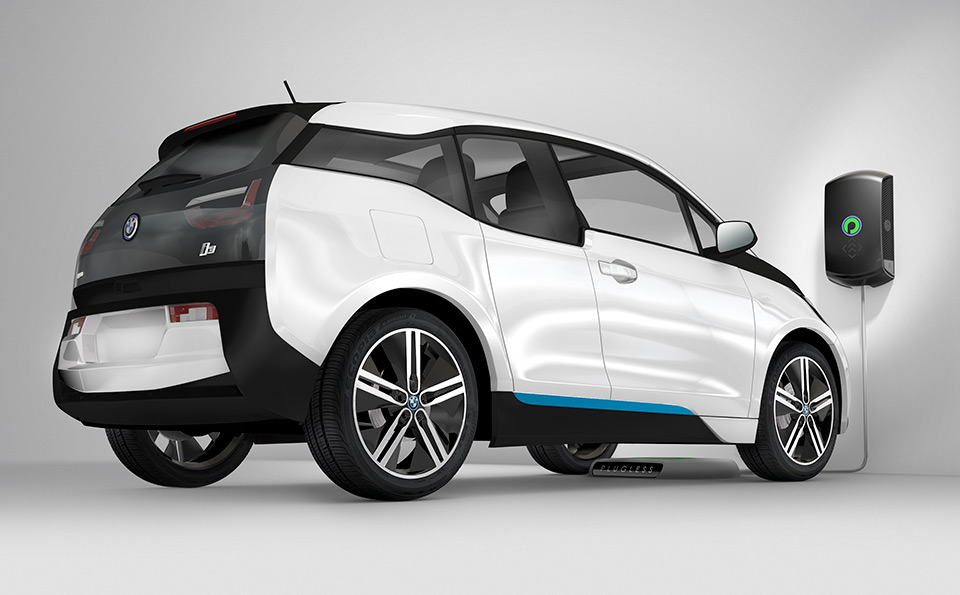 Bermuda Motors has noticed that more and more Bermudians are purchasing electric vehicles, as they presently have between 20 and 30 units on the roads – well above their projected sales.
"We thought it might be slow moving but obviously it's taken off, word gets around," Mr Winsby said as we drove around the city.
"We've also got the electric Kia Soul, which is selling big, we've got the 2 Series BMW Active Tourer which is a plug-in hybrid electric, the Kia Niro which is a hybrid and we've also got the Toyota Prius and the Lexus.
"A lot of people are either going after pure electric or the hybrids."
So what is the difference between pure electric and hybrid?
Hybrid basically means two power sources, so there is a gasoline engine and electric. With most hybrids they are parallel hybrid, so you can use the gasoline to operate the generator to charge the battery to give it power to drive the car.
The i3 just uses electric. With the Active Tourer you actually get the "best of both worlds". Flipping a switch between gasoline power, or electric power. The difference is that the front wheels are driven by the gasoline engine, and the rear wheels use an electric drive.
For Bermuda, these electric vehicles mean there are less carbon emissions which is great for the environment and sustaining our little island.
You also won't have to worry about a regular car service, not passing due to rust at TCD, or weekly trips to the gas station for an expensive fill up.
"In my opinion, Bermuda is ideal for electric vehicles," Mr Winsby said. "You've got a 35km speed limit and you can get from point A to point B quite comfortably."
The fully customizable BMW i3 is available starting at $50,000. Contact Bermuda Motors to arrange your test drive today.
This article originally appeared in the RG's green pages on January 30. Green pages is a monthly publication, look out for our next issue on February 27.