Dress it up, dress it down, wear it with jeans, shorts or a jacket, Theron Williams does not mind how people wear his Rock Label T-shirts – just that they do, and that they like to do so.
The casual line of short-sleeved Tees, soon to be followed by long-sleeve versions, hoodies and caps, is starting to gain some traction at home and abroad. Already popular in Europe, the United States and Canada, Theron brought his Bermuda-inspired line home for the Bermuda Fashion Festival, with a pop-up shop at the expo on the final day of the weeklong event.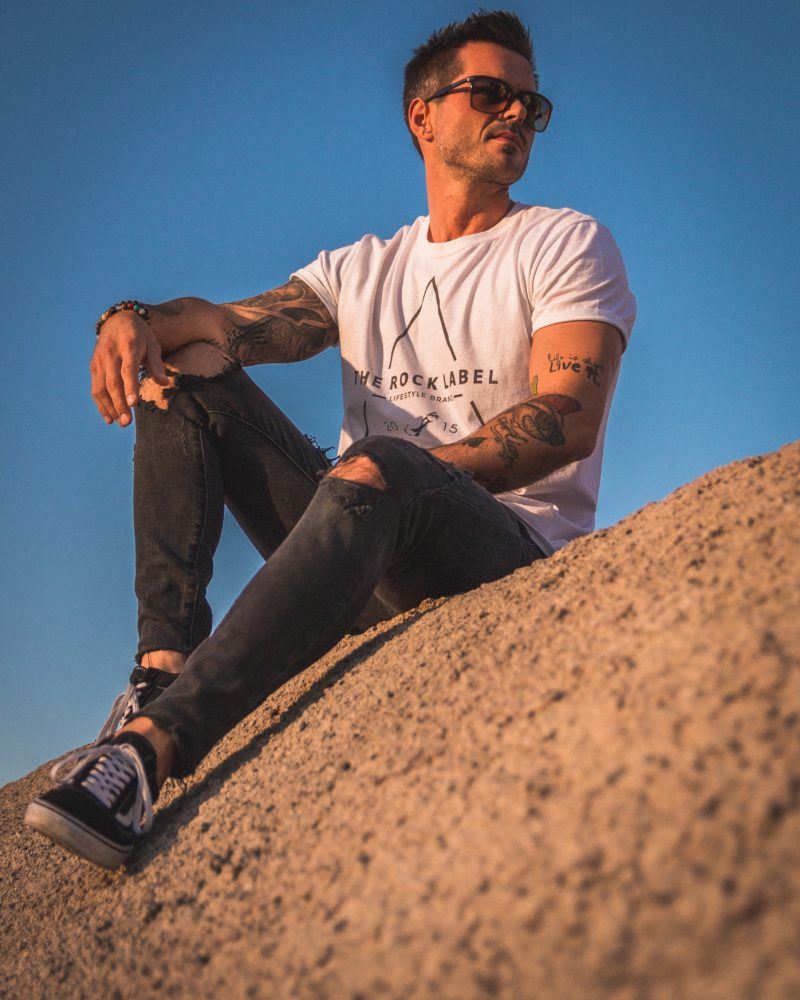 "At first I thought I knew who the Rock Label customer was," Theron said. "In my mind it was street wear, but that's not really the case. I want it to be whatever anybody thinks it should be. I want people to just be comfortable wearing it."
For Theron the journey his brand has taken to this point has been less than smooth, filled with false starts, failures, long days and longer nights. A degree in textiles was followed by jobs in hotels and door-to-door sales, a first child, and a first launch that "bombed".
Theron said: "I bombed because I was working in sales, 12 hours a day, six days a week, and then the baby came and I didn't have any motivation to do it."
Visa issues in Canada, where Theron lives with his family, left him unable to work for a year, and gave him the time he needed to figure out what he wanted Rock Label to be, what the brand's identity was, and why he wanted to do it.
"I want to take it as far as it can possibly go; I want it to be a special brand," he said. "I want the brand recognition to be of Bermuda, the feeling it evokes, the attitude, the atmosphere.
"I'm at the very beginning of the process; I'm not even close [to where I want to be]. Right now it's about taking a risk, putting myself out there, letting people know I'm here and getting people to buy into the concept of Rock Label."
Instagram: @therocklabelbermuda