Whether you're a single-parent family, or just taking your turn making the dinner, here are some simple recipes that you can whip-up in the kitchen after a busy day in the office and ferrying children around.
Roast Beef Stromboli
A stromboli is like a turnover, but instead of fruit, it is filled with meat, veggies and cheese.  A refrigerated pizza crust and deli roast beef make quick work of this quick and easy dinner. You can cut the stromboli into small pieces, and let the kids eat with their hands. About 15 minutes of prep time and 25-35 minutes in the oven.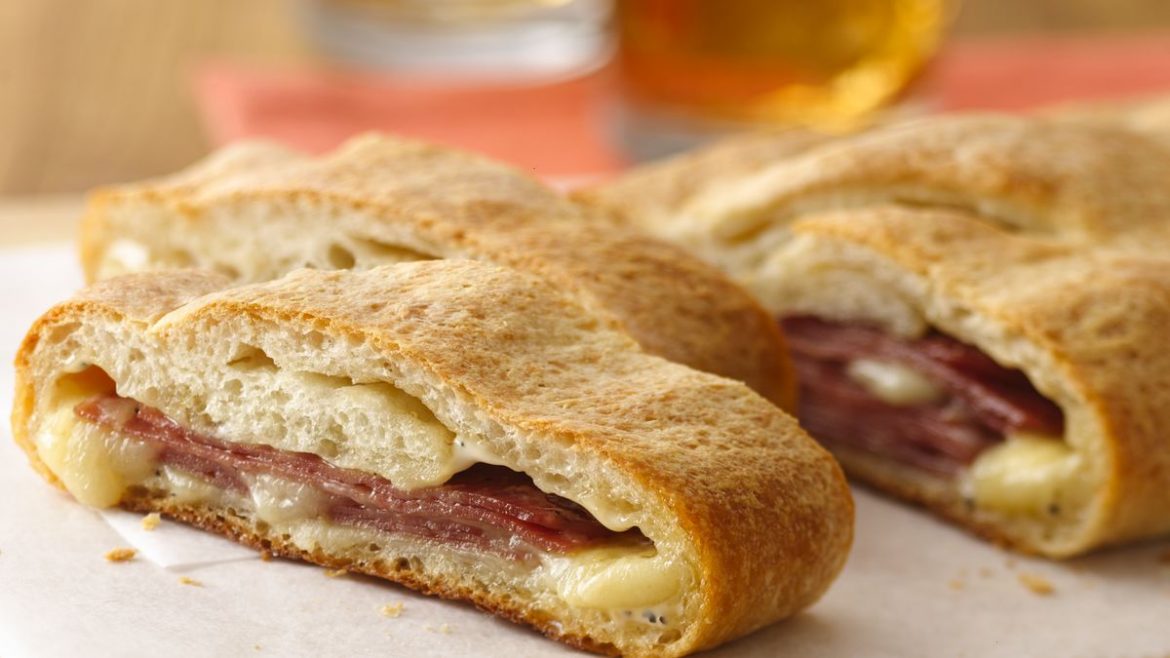 Ingredients: 1 large egg; 1 package refrigerated thin crust pizza dough; 1 package deli thin sliced roast beef; 6 slices provolone cheese; 2 green onions, finely chopped; 1/2 cup sliced roasted red bell pepper; 1/4 cup thinly sliced fresh basil leaves.
Directions:
Preheat oven to 375°F. In small bowl, with fork, beat egg.
Cut one 18-inch-long sheet parchment paper. Unroll pizza dough onto parchment paper. Press dough into 13 x 9-inch rectangle. Leaving 1-inch border around edges, arrange roast beef, cheese, onions, red pepper and basil horizontally down center of rectangle.
Brush edges of long sides of dough with some beaten egg. Using long sides of parchment paper, lift dough over filling so edges meet in the middle; pinch dough to seal. Pinch dough on short ends to seal. With sharp knife, cut 4 slits in top of stromboli. Transfer parchment with stromboli to cookie sheet; brush stromboli all over with additional beaten egg.
Bake stromboli 18 to 20 minutes or until brown, rotating cookie sheet halfway through baking. Cool 5 minutes before cutting crosswise into 8 slices to serve.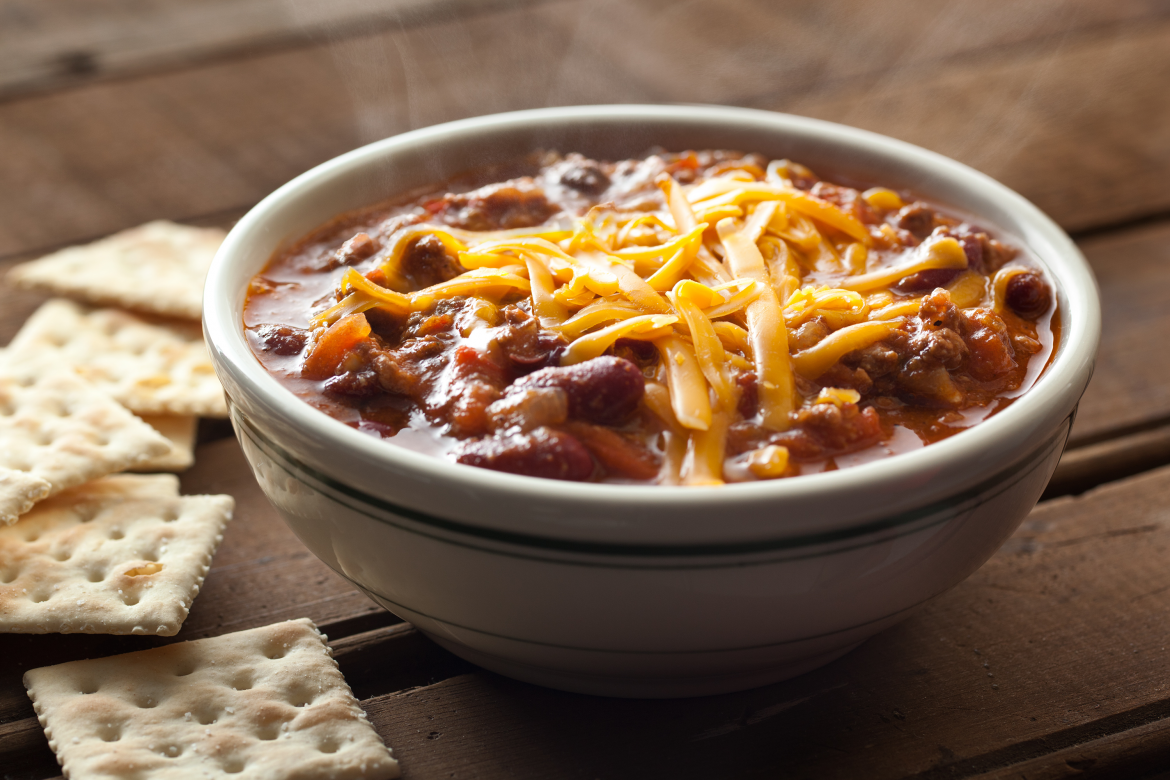 Crockpot Chili
What's not to love about crockpot cooking? Throw all the ingredients together, leave for eight hours and away you go.
A healthy take on a dinner favourite, it's just the right side of spicy for children of all ages.
Ingredients: 1lb lean ground beef; 1 medium yellow onion, diced; 1 medium green pepper, diced;  2 tbsp chili powder; 1 tbsp minced garlic; 1 tbsp ground cumin; 1 can diced tomatoes with juices; 1 can black beans, drained and rinsed; 1 can chili beans, undrained; 1/2 cup ketchup; 1/4 cup canned sliced jalapeno peppers (optional); K​osher salt and freshly-ground black pepper, to taste; Shredded cheddar cheese, sour cream and fresh cilantro for garnish.
Directions:
Brown ground beef in a large skillet over medium-high heat.
Drain and transfer beef to the slow cooker. Add the next 10 ingredients (through jalapeno peppers) to the slow cooker.
Cook on high, 4-5 hours or low, 6-8 hours.​
Just before serving, taste and add salt and pepper, as needed. If chili appears too watery, remove 1/2 to 1 cup of the liquid, stir in 1 Tbsp. of cornstarch and return it to the slow cooker. Cook until thickened, about 15 minutes.
Serve garnished with shredded cheddar cheese, sour cream and fresh cilantro.
Pesto Meatballs with Fettuccine
This delicious and hearty main dish pasta skillet recipe takes just minutes to put together and serve. One of the best things about this recipe is that you can easily keep all of the ingredients on hand so you can make it in minutes instead of going for burgers or fried chicken strips.
Ingredients: 1lb cooked meatballs; 1 pack of fettuccine; 1 pack bell pepper and onion stir fry mix; 2 tbsp olive oil; 1 container pesto; 1-1/2 cups of half and half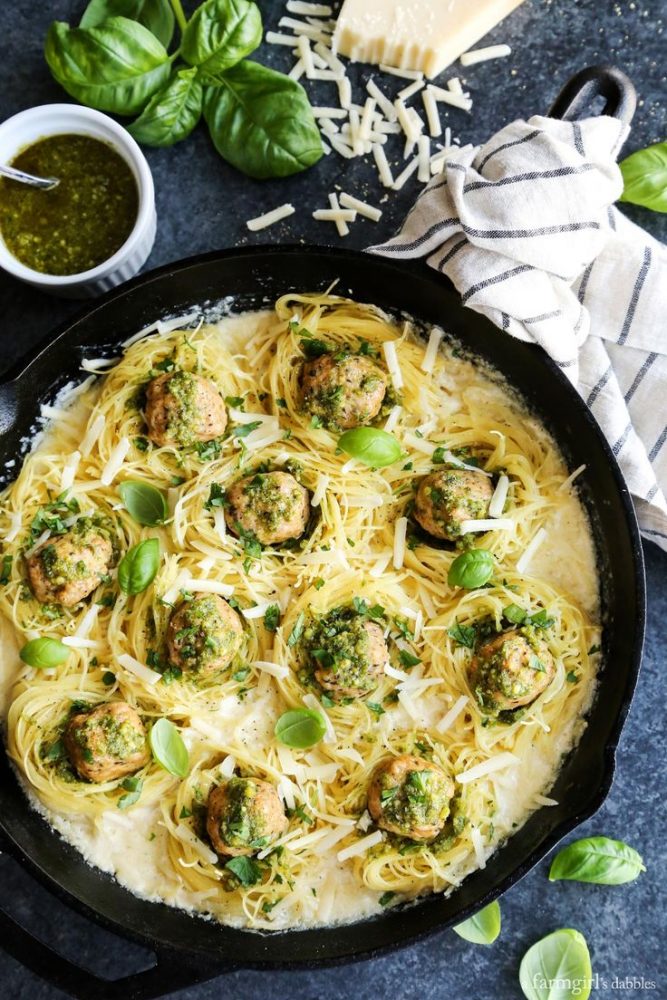 Directions:
Bake the meatballs as directed on the package or in recipe. Set aside. Cook the fettuccine as directed on the package. Drain and set aside.
Meanwhile, in a large skillet cook the bell pepper and onion stir fry (or any other frozen vegetable combination) as directed on package, about 7 to 9 minutes, stirring frequently, until crisp-tender.
When the veggies are cooked, stir in the meatballs, the cooked and drained fettuccine, the pesto, and the half and half.
Cook this mixture over medium heat for a few minutes, stirring constantly, until the food is hot. Serve immediately.