There are many words that could be used to describe Tom Butterfield.
'Eccentric', 'passionate' and 'bold' are just a few that come to mind.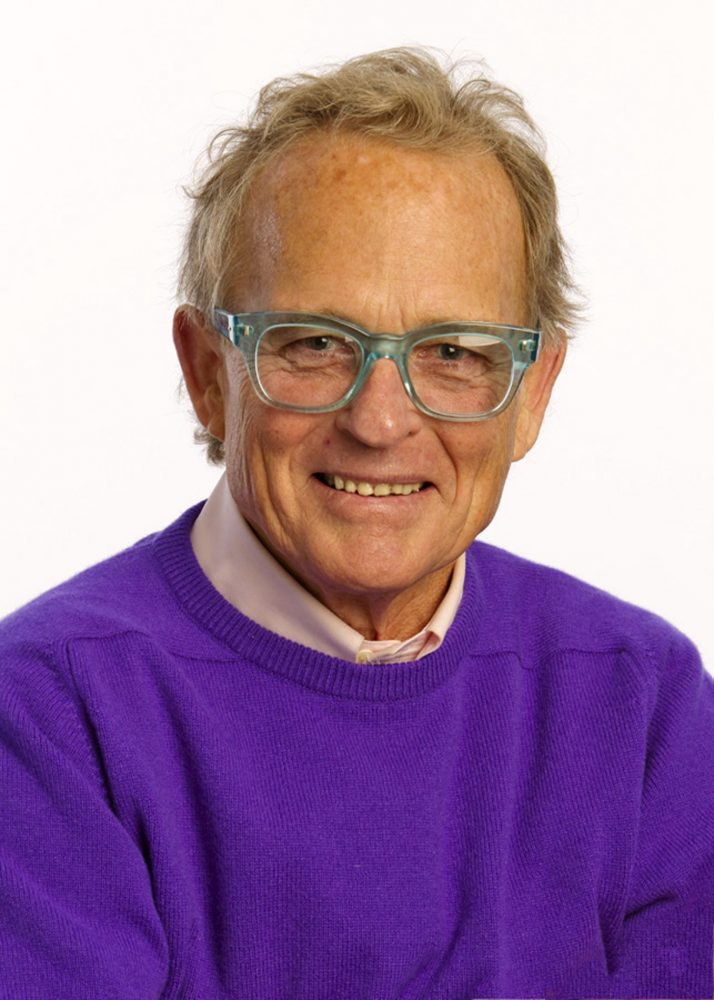 The 68-year-old founder of Masterworks Museum of Bermuda Art has always prided himself in marching to his own beat.
He first developed an interest in art while studying at Warwick Academy in the 1960s – in those days they experimented by dropping a potato in ink and cutting holes into it.
By the time he reached his early 20s and was a student at Ryerson University in Toronto, Ontario in Canada, his fascination with the arts had turned into a full-blown love affair.
"I was around 22 or 23 when my interest in art became more serious," Mr Butterfield said.
"My major was media studies, but at that time I had no idea what I wanted to do as a career. I found myself in a photography class where we had to stand in front of the other students and explain what our art work was all about. It was especially daunting because our mentor was a Guggenheim Fellow who was well-known for his photography in New York.
"He encouraged us to take photographs with some form of meaning behind it, not just a random blind shot lasting 1/25 of a second. It was about telling a story and experimenting through art."
When Mr Butterfield returned to the island he worked closely with the Department of Community and Cultural Affairs, putting on shows and events for Bermuda's Heritage Month in May.
But it soon became obvious it wasn't enough to just highlight the island's unique culture for one month of the calendar year.
"I felt our heritage was something worthy of celebrating year 'round," he said.
"In the summer of 1987 I decided I would borrow money to acquire 12 paintings that reflected the warmth of Bermuda's landscape, people and cultural heritage. That's how Masterworks got started and we never looked back. It was as simple and basic as that."
Early on they offered art education programmes in the summers out of a tiny room "about the size of a board room table", before finally expanding with the help of Tripp West and others.
Elise Outerbridge, the museum's curator, would load up her old station wagon with the art works and take them to Admiralty House where they taught Saturday classes.
To this day Mr Butterfield is a firm believer that art is a crucial part of a well-rounded education for young people.
His long-term dream was always to find a permanent space for the collection. On March 2, 2008 that became a reality when Masterworks opened the doors to its museum and gallery space in the Botanical Gardens in Paget.
Since then their mission has been to serve as a barometer of what's Bermudian; to be a place where people can find rest, inspiration and peace.
But it wasn't always easy convincing other people to buy into this vision.
Though they've been fortunate enough to find sponsorship to keep the doors open and their art education programmes afloat over the past three decades, there have also been critics.
"In the beginning we were moving around in what we felt were unchartered waters, but we had critics saying 'You are moving into our territory'," Mr Butterfield explained. "We felt we had floated into an area that was completely under developed and in some ways had no development whatsoever.
"Our focus was always around the idea of heritage being something that could be revered 365 days of the year through the medium of visual arts.
"I had to learn quickly how not to be discouraged. I discovered early on if I was going to survive I'd have to develop a thick skin from criticism, as well as a thin skin of sensitivity to other people's experience and that's what I did."
Today Masterworks boasts works from world renown artists like Winslow Homer, Georgia O'Keeffe, Norman Wyatt and Henry Moore. It also includes pieces from local talents like Sharon Wilson and Robert Bassett.
Mr Butterfield said it "feels really marvelous" to know the visual arts are alive and well on the island – with no shortage of activities happening on our 21 square miles.
"Bermuda used to be the Sahara Desert when it came to things of cultural and historical interest," he said. "Now you can pick up a newspaper and see a handful of activities going on to promote the visual arts. It's terrific and shouldn't be overlooked."
One of the museum's loyal supporters over the last 13 years has been His Royal Highness Charles, Prince of Wales.
"Every time we've asked for an article to auction off to help raise funds he has been willing to participate so we are very lucky to have that," Mr Butterfield said.
Support has trickled in from all corners of the island, but fundraising to keep the lights on is still a challenge.
The thing he's most proud of is those along the way who "kept the faith" and joined them on this journey to create a world-class museum and art collection.
"Our museum contains a roll call here of who's who in the art world and I like the idea that what we set out to do in our mandate to put Winslow Homer and Sharon Wilson under one roof we achieved that early on and that continues to be the case today," he said.
"The idea being to elevate these artists experience of Bermuda in order to elevate the whole level and perception of visual arts here on the island – that was our goal and that's what we've done."
This article will appear in a special supplement in The Royal Gazette on July 24th celebrating Masterworks' 30th anniversary.