Dates are almost unheard of. Money makes things awkward and technology has it's own set of quirks. The RG spoke to four women who are playing the dating game in Bermuda. Beneath the stiff upper lip of a generally sedate environment, a Sex and the City-esque group of women – all with great jobs and their own financial resources – reveal the nuances and challenges of dating in a small community and how island life, with its relaxed view of dating, has changed the way they look for a partner.
What was your first impression of Bermuda's dating scene?
Charlotte: For me, as a local, the dating scene has never really been one of actual dating in our culture, which I think needs to change.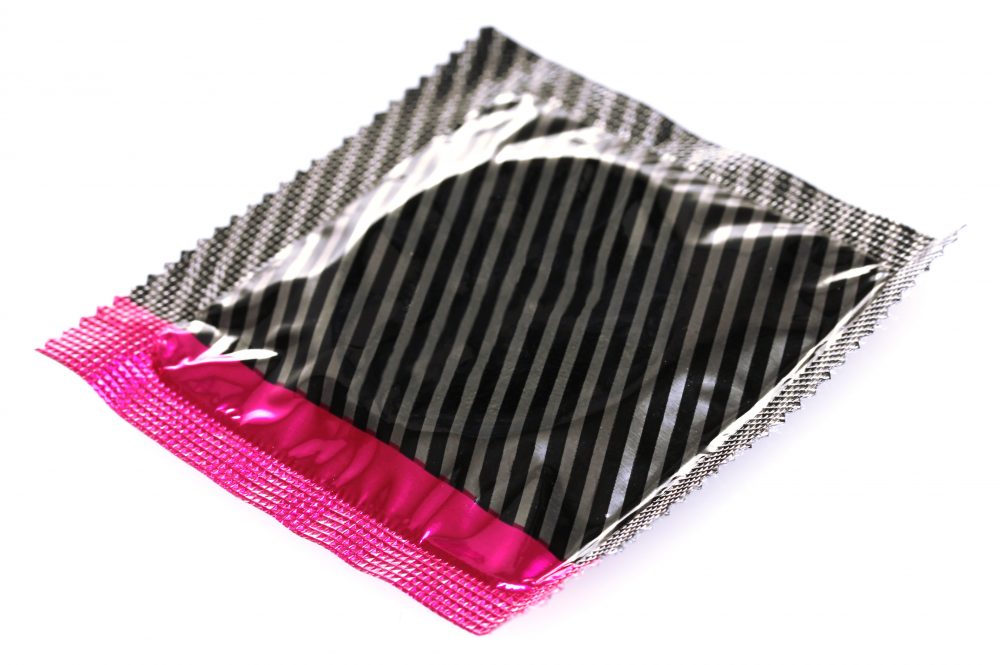 Samantha: What a small pond! I've never wanted to date/have sex with someone a friend of mine already has and this limits the pool even more. I was also cognizant that a one-night stand here means potentially running into that person time and again, unlike back home. I was also surprised at how very homogenized the expat community is. Anglo, predominantly international finance background. Very little artistic, civil servant, blue-collar type expats here. Not that I strictly date expats. But my Bermudian experience has been eye opening. Bermudian men often cheat. And it seems to be a commonly accepted practice. I don't know if it's because people grow up seeing men cheat, but men seem to do it and women seem to turn a blind eye.
Miranda: I found it challenging as most people moved to the island with a significant other.
Carrie: A whole new world to discover. I was hesitant at first, before moving here, knowing it was a small scene. However the opportunity to meet fresh faces with new people traveling in and out from all over the world was exciting to me.
Have you been given any good advice about dating in Bermuda?
Miranda: A work colleague told me that if I thought I was moving to the island to meet Prince Charming, I was in for a big surprise. They told me dating in Bermuda is difficult.
Samantha: Someone told me to make sure I had a social outlet other than work, which was fantastic advice. I'm not into dating coworkers. Awkward!
Carrie: A good tip of dating here versus New York someone told me – in New York there are lots of people you want to meet, but it's harder to meet them. In Bermuda it's much easier to meet people, but may not always be the people you want to meet!
How do you think dating has changed for you from when you were in your 20s?
Samantha: I honestly didn't date much in my 20s. I had low self-esteem and I actually didn't lose my virginity until I was 29!
Charlotte: It doesn't seem to have changed much. The main thing that has changed is the form of communication i.e. Facebook, Tinder, Whatsapp etc. People don't seem to talk on the phone much anymore. It's all typing which I think is sad. People have more confidence behind a screen now than they do in person.
Carrie: For me, I was still coming into my own skin and figuring myself out.  I always knew I wanted to find that right partner, and tried on more than a few for size! I think I was a bit more carefree back then as the eternal quest for finding the right partner felt less pressured in a sense. But I'm also more carefree now, in a different sense, because I'm at peace with my life knowing through experience that life happens when it's supposed to happen.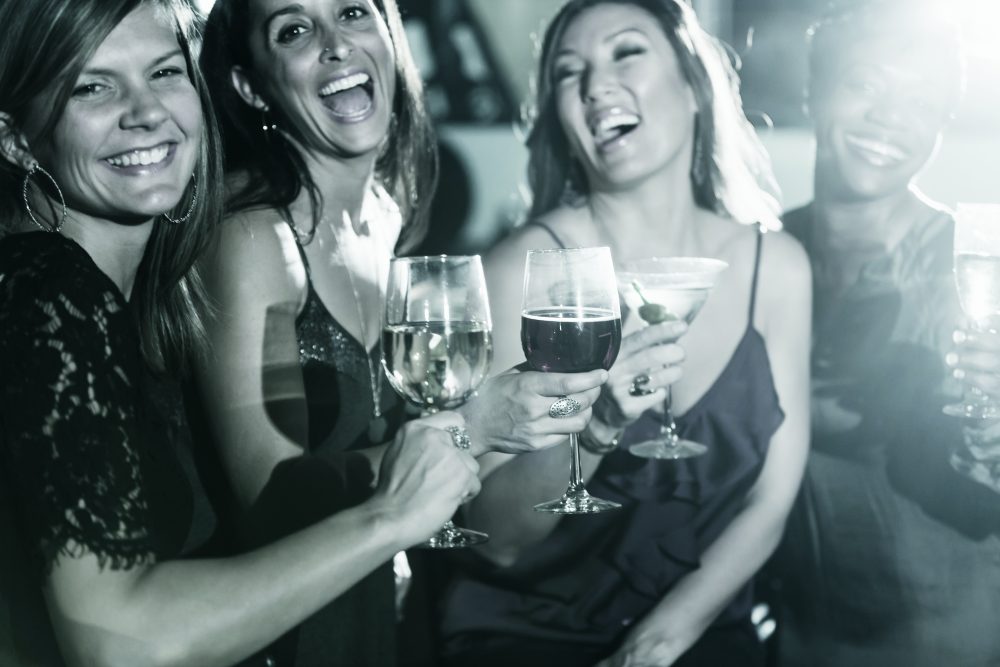 What is your relationship status and what are your ultimate relationship goals?
Samantha: I'm single as hell. I'd like to find the right person and settle down, maybe even get married. But I'll never settle for someone who isn't the right one.
Charlotte: Currently single (and happy!). My ultimate goal is to find a best friend that will be my husband who I can start and grow a family with and live a happy and fun life.
Carrie: Single and ready to mingle!
How do you think your emotional state affects your ability to attract someone?
Charlotte: What you give out is what you get back. That's something I've learned and I think it's very important to be mindful of.
Samantha: Confidence is sexy. It shows on your face. While out, I tend to attract men when I am laughing and having a good time with my friends, not looking around to see who's there.
Carrie: I believe relationships of any kind are about giving of oneself – so I always knew I had to be the best version of myself and in the best state of mind before I was going to attract the right person.
What are some of the things that make it difficult to date in Bermuda?
Miranda: Lack of single available men on the island. Most men arrive with partners so you might see a new guy on the island, however 99 percent of the time he's already in a committed relationship. I also think it's difficult when you get to a very senior position in your job. Some men find successful women difficult to date.
Samantha: Everyone knows (or wants to know and tell everyone else) your business!
Charlotte: Our population can make it feel difficult because everyone knows someone. The degree of separation is very small.
Carrie: Three degrees of separation! In New York, you could go on a date with three different people in a week if you wanted and your life was way more private. The last first date I went on here we ran into six or seven people that we both knew.
What's the most outrageous thing that's ever happened to you on a date?
Samantha: I once went on a date with a guy who used a coupon at a restaurant on our first date. I wouldn't have minded if he'd been up front about it, but he tried to do it on the sly and the waitress called him out on it. I never called him back. He did leave some funny messages on my [answering] machine – yes, it was that long ago – about me either being 1) stuck under a large piece of furniture or 2) having lost my voice or 3) just not interested. I felt a little bit bad about ghosting him, and that I had kind of picked him apart for several small things and maybe was making a big deal out of nothing. Several years later, I did a web search for sex offenders in my neighborhood and he showed up. I have not forgotten since that experience to TRUST MY GUT!!!
Charlotte: Almost being caught by the police while having fun in the car. But this was not a date, we had been seeing each other for a while!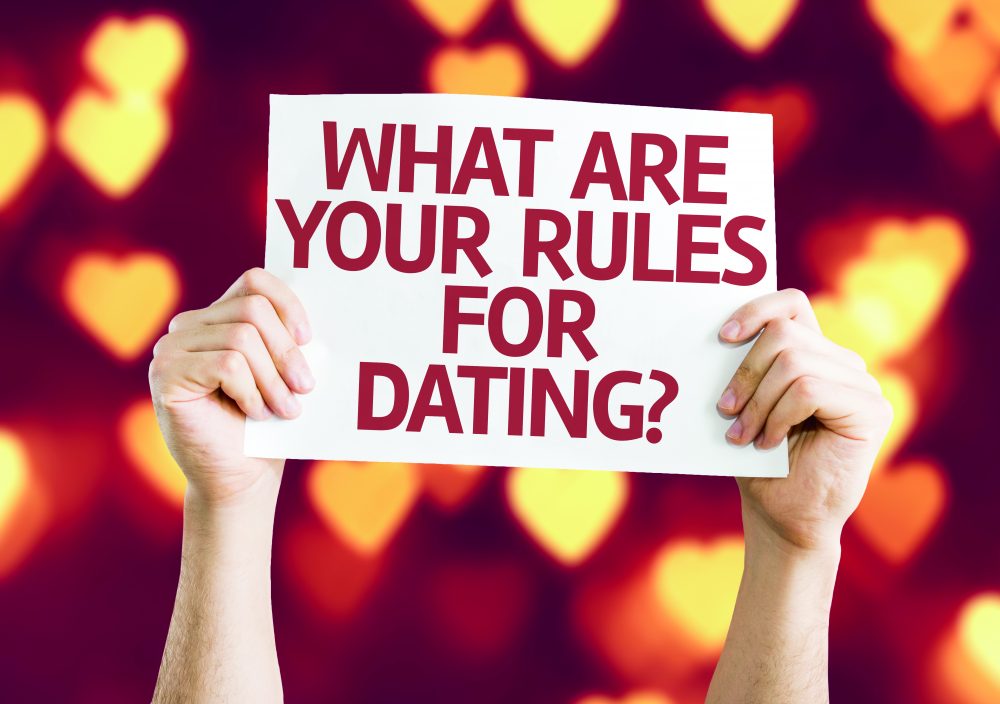 What are some of the stigmas that surround dating for women? Is sex on the first date still a no-no? Any other strange dating customs? Do you stick to them or do you like to change the rule books?
Miranda: I don't want to jump into bed on the first date the older I get. Been there and done that in my 20s. I have a three-date minimum before taking it to the next level. Plus, I also think there are a lot of men out there that are in relationships, not happy with them and just want to shag a woman when they are traveling on business. That happened to me where I thought the stars were finally aligning for me and I met the one. Spent a weekend away with him only to find out a few weeks later that he actually was engaged to be married.
Samantha: I'm not into sex on the first date, mainly because I've learned how (most) men think of you after doing that! I've often made the first move, but prefer for the man to take the initiative.
Charlotte: I personally would not have sex on a first date. I'm a bit of a germaphobe! I want to get to know your hygiene habits first. That said – sex on a first date is cool as long as both parties agree. I think a stigma that needs to go away is that women can be strong, independent and not want a man to help out because of having those traits. That's not true, women still want a man to be supportive in the relationship, no one can do it all, relationships (in all forms) our the foundations of our lives. I personally have come to be adverse to "rules".
Do you have a specific sort of person that you look for or are you open to trying new things?
Samantha: I don't have a list of things I'm looking for. I will admit, my taste is unusual. You never know what you will find attractive until you give someone a chance. I'm more into trying to find common interests than ticking boxes on tall, dark, handsome, rich, etc. Beyond chemistry, I want a guy to be considerate of my time. If you can't make a date, don't wait until the last minute to let me know (or stand me up). Be a man and communicate!
Charlotte: I used to be attracted to a certain type of guy. Now that I am single, I am finding that I am open to meeting someone different because that could open my world up to a whole new life.
Carrie: I don't go out with this checklist saying I'm looking for this exact type of person – life doesn't work that way. I'm all about the connection I have with someone, and you never know who that's going to be with. Overall, the most important qualities to me are to be a good, authentic person, to know how to have fun and make me laugh, to have good energy and to be on my level – meaning have your shit together! I want someone who's on track with where I'm at in life – I'm not looking to take care of someone else's issues!
Miranda: I need a man that makes me laugh all the time. He has to be the type of man that you can leave in the room on their own and they can fend for themselves.
How has technology changed the way that you date?
Miranda: I'm open to meeting someone online. The traditional fairytale dating dreams that most women have when they are little girls and becoming women are long over. You have to be open to internet dating as it really is the way of the future. I've even looked into a professional agency to assist me in the dating hunt.
Samantha: I think technology makes it easier to wade through the masses. Chat a bit, see if there are any common connections and then agree to meet. This is different than meeting someone out, based purely on attraction, and then finding out there's not much else in common. I get bored quickly without a mental connection.
Charlotte: I'm a fan of social apps for the ease of communication but I'm not fan in that it's taken away from talking on the phone and having phones out at breakfast, lunch and dinner.
What's the weirdest/craziest thing you've seen on a dating site?
Samantha: I've seen several couples looking for a third. Or self-proclaimed "BDSM Masters" looking for kinky sex. I swiped left for these.
Carrie: I came across a guy on Tinder in New York that was nude in his picture except for a piece of pizza over his parts. It was pretty weird!
Have you ever organized a date for when you are travelling? Was it successful and do you do it often?
Miranda: Yes, I have! It's fun because you can be anonymous. I organize dates overseas a couple times a year.
Samantha: Yes, and I do it often. I've had some super fun, spontaneous dates while travelling. I've had these turn romantic but also stay completely in the friend zone.
Charlotte: I haven't but it sounds like something fun to try!
When it comes to first impressions, what's an automatic turn off when you first meet some one?
Samantha: Bad grammar, both written and text. Table manners. I'm into eye contact too. If you're not looking at me, that's a problem.
Charlotte: Smoking and trying to push themselves on me.
Carrie: If they try too hard and are trying to be something they're not to impress you. Just be you.
What is the perfect date to go on especially in Bermuda where you need to be a little more creative?
Samantha: I like a tucked away venue, like Barracuda Grill's bar area.
Carrie: A love a good day-date to a new scenic spot I haven't seen before. That's when I feel like I'm in my best element.
Charlotte: A picnic in a park or on the beach or a cruise to watch the sunset.
Miranda: Romantic picnic on the beach!
Do you think men in Bermuda are intimidated about a woman who is wealthy in her own right?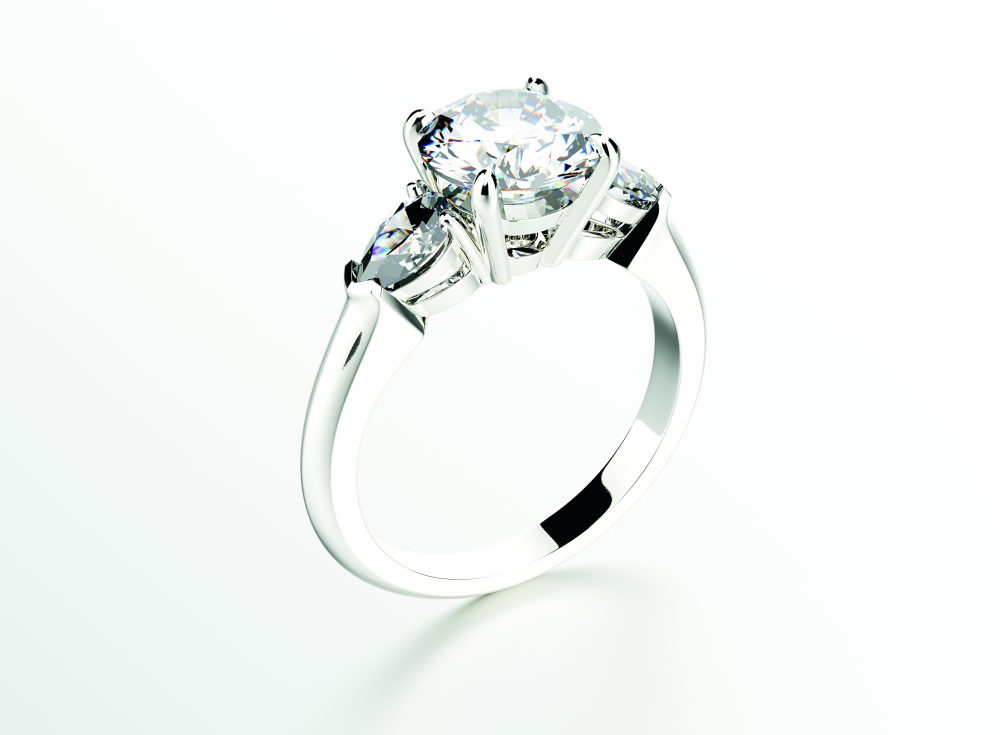 Samantha: I think that men in general are intimated by successful women. We can do what we want, when we want. From a gender role perspective, it has got to be tough for a man to deal with not being "needed".  I sometimes find it hard to ask for help but have realized that men like to provide help.
Charlotte: I can only speak from a woman's perspective and feel that maybe it's the male ego that can't get past a woman being more successful than them. I could be wrong but from my friends that I've spoken to, that is the ultimate consensus. It would be good to get Bermudian males POV on this. Women have come a long way, so we certainly won't apologize for being successful let alone hide it or "dumb down" for a man. A great characteristic in a man would be someone who is comfortable enough in his own skin to not let a successful woman make him feel inferior.
Carrie: I think the perfect scenario is where two people come from relatively equal places – if they're both in stable careers and do well on their own – then money and who makes what shouldn't matter. It's when it's off balance and the woman is paying more of the way, or the guy can't keep up with her lifestyle – that's when they definitely become intimated. And I tend to fly high!
What do you think most men in Bermuda expect to happen on a date, particularly a first date?
Miranda: They want to get laid!
Samantha: Actual dating is so rare here. It's usually "let's meet up" for drinks and see what happens.
Charlotte: I've found all types. Some expect more than a kiss and some expect to meet a nice person that they could potentially start dating. Some people are looking for marriage happiness and some are looking for hookup happiness. Neither is wrong, as long as it's communicated and consensual.
Finding love on the island may have its challenges but that hasn't stopped our single ladies. They have plenty to say about the dating scene (or lack thereof) and they are more than willing to tell all. Look out for more stories about finding love island-style.