"The homeless problem is something we cannot ignore. If we measure society based on how we treat the most vulnerable then we have failed." – Gaylynne Cannonier, One Bermuda Alliance candidate for Constituency 3, St David's.
Ms Cannonier made that comment in an article attributed to her in the Bermuda Sun on November 2, 2012. The homeless problem on the island was already a significant issue by then, and it has not lessened in the intervening years. A survey by the Department for National Drug Control in 2015 questioned 165 people who were classed as homeless; and that was by no means all of them.
Homelessness and its root causes, be that economic, mental health or addiction, are not problems we should ignore, and yet it is hard to get away from the feeling that Bermuda has been ignoring, and continues to ignore, people who have fallen on hard times. Rather than dwindling, the homeless population in Bermuda has grown steadily over the years, fulfilling Dale Butler's prophecy when the Progressive Labour Party was still in power.
On battling homelessness, Mr Butler said in the House of Assembly in 2012: "It was the direction we were hoping to take when I joined the PLP back then. I firmly believe, if we don't act, the problem will get worse and we will get more of the same."
It is evident that Bermuda has failed to act for more than a decade on this issue. Successive governments have spent hundreds of millions of dollars on projects including the Dame Lois Browne-Evans building, the Transport Control Department, Port Royal Golf Course, the America's Cup, and soon a shiny new airport. There was even several million for the island's football and cricket boards. In comparison, what little money has been spent on providing adequate help for the least fortunate members of our society is a mere drop in the bucket. By any definition Bermuda has failed them.
Maybe we should not be shocked by this. In the same article, as if surprised by the discovery, Ms Cannonier referenced the OBA's ongoing investigation of homelessness, and wrote that the party "found an area away from public view, where several like-minded people are living in tents". Only last month, Charles Gosling, the Mayor of Hamilton, bemoaned the impact the homeless were having on the city. Unintentional as it undoubtedly was, his comments appeared to show more concern for the business community than for the people who have been driven to such depths.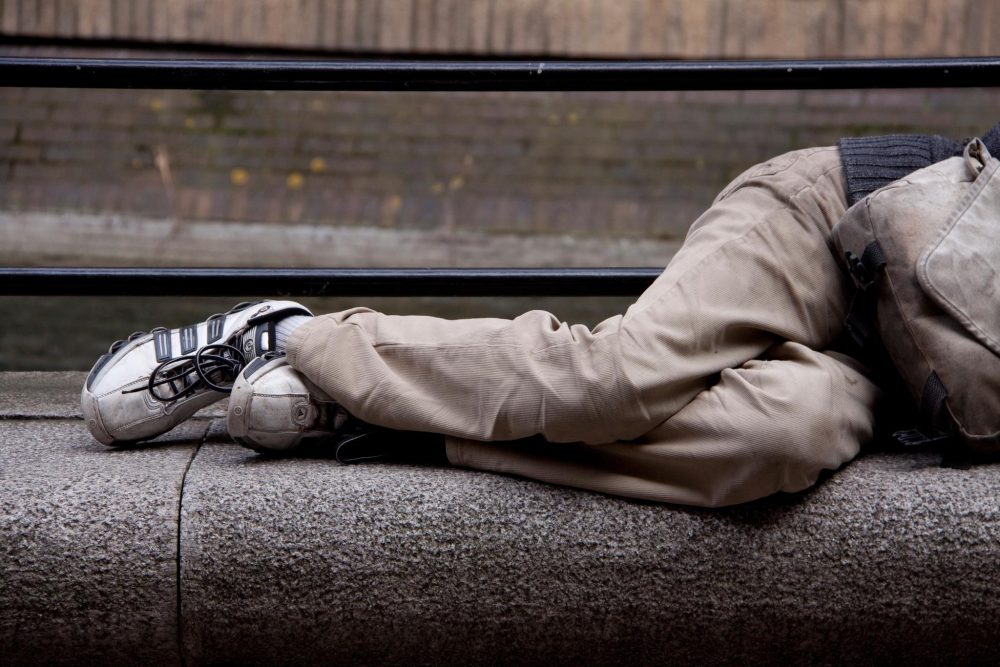 Such is the inaction that the Salvation Army shelter, ramshackled and rundown though it is, remains one of the only places homeless people can go, and the charity has just 55 beds, with those that can asked to financially contribute towards the cost of their stay. The 2015 survey listed that shelter, transitional housing, treatment facilities, the hospital and the home of a family member or friend as evidence that the majority of homeless (86 of the respondents) were not sleeping rough. Of the 165 interviewed, 74 were sleeping in a car, park, tent or abandoned building, with five refusing to say where they spent the night.
One member of a charity that works with the island's homeless posed this question: "How hard could it be for the Government to provide a shelter where people can go? Government has buildings, houses, properties that are not being utilised. There are enough people like me that know how to do this. Why are we just relying on the Salvation Army?"
* * *
Syd (not his real name) is homeless. He can't tell me how long he has been that way, but he thinks three years this time around. He believes he is 45, or 46, but is not sure, and is a skilled worker who now has a criminal record. He lives rough in Pembroke. One charity worker has known him for 20 years.
This is his story, in his own words:
"I was working for a prominent construction company on the island and at the end of the job they made everyone redundant, except for the foreigners who were under contract. Unfortunately, when no money comes in, and you can't find another job, things get tight and you can't pay the rent. That was the main issue. Plus, rents were getting so high. It wasn't like back 20 years ago when you were paying $700, $800 a month for a one-bedroom or studio [apartment]; I was paying $2,400 for a one-bedroom in Southampton.
"From there, work got hard. You try hustling, but hustling doesn't do it, and that's where I am right now; all I can do is hustle. Plus, I have been incarcerated, and with the way things are now, anyone who has been incarcerated loses their job. I got a job with this company down Front Street, but they didn't do a background check. Then when they did a background check two weeks after they had hired me and were paying me, they told me 'oh, we have to let you go because we found that you have been incarcerated'.
"They even told me, 'you're a well worker, you make your time, you stay from early mornings to late nights, but we have a Board and they won't accept you because we have standards'. You feel as if you are being punished twice.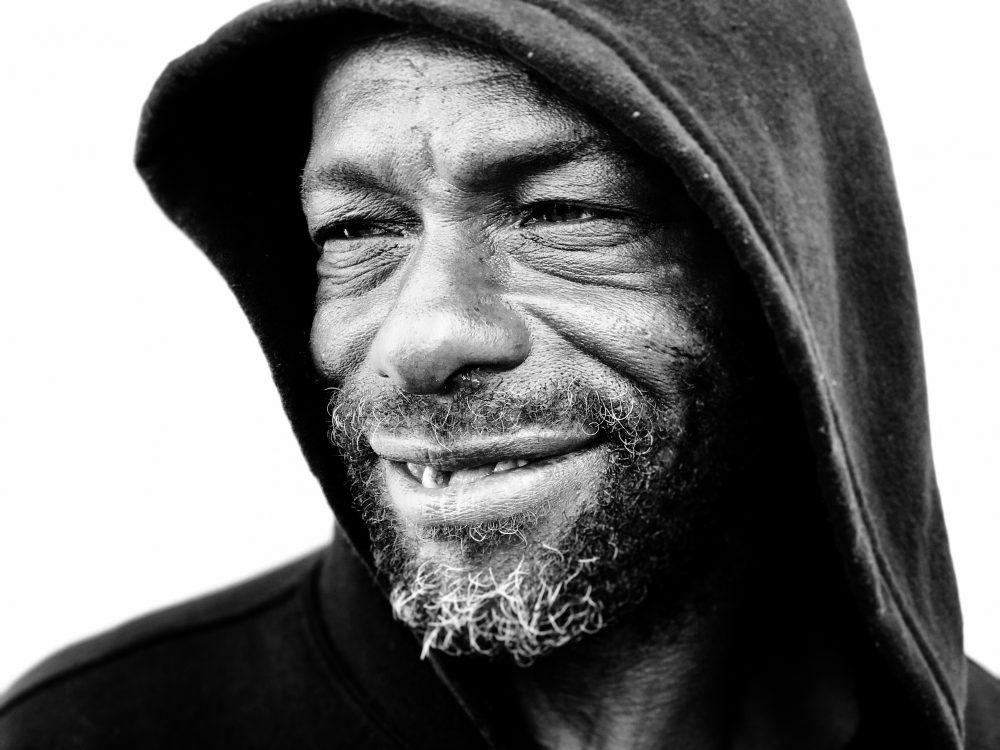 "I stay in an abandoned house at the moment with three or four other people. It's stressful; you could get thrown off the property at any moment. If it wasn't for the churches that provided food, a lot of us would struggle; it's bad enough that we have to go to other places to have baths. You have to go a certain number of days without a bath.
"Places like Focus we are happy for, we can get something to eat and wait around during the day…generally some people go there looking for workers, a couple hours here, a couple hours there. It's not as regular as it used to be; I guess some people have messed up when they go hustle somewhere because they [employers] are sceptical about getting people.
"I've been through the training board, the unemployment service, and because of my [criminal] record I can't get a job. They look at records, they test for drugs; these things go against people like me. I try to stay clean, but it is difficult. Most everybody in my boat is doing one thing or another; they're either drinking, smoking weed or cocaine. Mentally, when it gets difficult, those things are there to take you away.
"My father's family is on the island, but I'm pretty much the black sheep of the family. I don't ask them for much and I probably see my old man maybe once, twice a year. I'll call him to speak to him, but me and him we can't be in the same room together longer than 30 minutes. It's always been like that; we are too much alike. But when I was growing up, he was in the bar or out womanising. I was raised by my grandparents, and once they passed away, that's when life went shit.
"A lady friend of mine helps me out every now and then, but after a while you get tired of depending on somebody. It gets frustrating, it gets irritating, you want to [contribute]…and I just pack up and say that it's time for me to go. I hope I'm not homeless for the rest of my life. I have hope for the future, but I know it won't be here [Bermuda] because I'd hate to see what this island is going to look like in 20 years."
* * *
Syd is not unique, unfortunately. He is just an example of Bermuda's forgotten; let down by those who have been, and are, in a position to make a difference. Those people are not just in government because it is easy to ignore what you pretend you cannot see. In talking with charity workers it is clear that while homelessness is on the rise, the awareness of it, and the desire to help, is not necessarily moving in the same direction.
One Bermudian, who has worked in the field for decades, said they had "never seen this many homeless people, and I'm 75". Others consider there to be a lack of empathy within the island's residents at large, although none will publicly come out and say so. It is difficult to argue, however, when they point to the disparity between an island that extols the importance of Christian virtue in one instance, but not in another. Cherry-picking is a term that comes up often.
Those that do get involved at least ensure the island's homeless have something to eat on a daily basis. Focus, a group that helps those with drug and alcohol addictions battle the disease, is open for breakfast and lunch, while the Salvation Army soup truck and food kitchen ensure there is a hot meal available in the evenings. Loads of Love, which operates out of the Christ Church in Warwick, also does what it can, as do some others. However, neither the provision of having a place to sleep, nor food to eat, is a solution to the causes of homelessness; something that Ms Cannonier described as a "very Bermudian problem…one almost completely related to social problems, such as mental illness, addiction and joblessness".
The Government at least recognised in its 2015 study that addiction does not necessarily cause homelessness, but that homelessness can cause addiction. But nearly five years after the last General Election the island is facing the prospect of another Government coming and going with little evidence of any tangible change. There is, finally, the prospect of some movement on a shelter, with the OBA approving the redevelopment of the old Bishop Spencer School in a new Emergency Housing Centre, albeit one that will still be operated by the Salvation Army.
"A proper facility for the homeless is one part of the solution, but on its own, even the fanciest shelter is just a Band-Aid," Ms Cannonier wrote. "Those homeless people need to be helped by integrating all our health and social services to aid in addressing the problem. Most of all, we need to create the political will to attack this difficult problem."
It is difficult to argue that political will exists on either side of the aisle, and the cynical among a growing number of disillusioned workers in the charity sector have suggested that is because the homeless do not vote. But should this be a surprise? Does the Government really care? Do enough of us really care? It is obvious that provision for the mentally ill and those struggling with addiction on this island is woefully inadequate – there is evidence on the streets of Hamilton of this on a daily basis, even if we refuse to see it.
"The homeless problem is something we cannot ignore. If we measure society based on how we treat the most vulnerable, then we have failed." – Gaylynne Cannonier, 2012
The Government's own study from 2015 into the island's problems makes for sobering reading. Of the 165 homeless surveyed, 55.2 per cent had some kind of mental health symptom or disorder, up from the 37 per cent that indicated they needed psychiatric services in a similar study carried out by the Ministry of Health and Family Services in 2000. With substance abuse often co-occuring with mental illness among the homeless, one-third indicated drug and alcohol problems in the year prior to the study. According to the report, "those who needed help indicated that they did not get the help they needed; and 77 per cent of respondents reported that they have never been treated for alcohol or drugs in their lifetime".
And then there is this conclusion drawn towards the end of the report where the authors note that "treatment programmes for people with mental illness do not accept people with substance abuse disorders". Just to ensure no one feels left out, it appears treatment programmes for "homeless substance abusers do not treat people with mental illness".
Gaylynne Cannonier again from 2012: "The homeless problem is something we cannot ignore. If we measure society based on how we treat the most vulnerable, then we have failed — we cannot continue to fail. The One Bermuda Alliance will consider this a priority if it wins the next election. We will enlist the help of all those who are committed to solving the problem, even if they happen to be members of Her Majesty's Loyal Opposition at the time! And together, we will solve this problem."
As the General Election approaches, no doubt both political parties will reaffirm their commitment to solving this issue. Not that those involved at the sharp end are holding their collective breaths, especially as politicians on this island would "argue over the colour of the sky if it suited their political agendas to do so". The next time the occupants of the House of Assembly propose building the latest edifice to capitalism, maybe we should force them to stop and think about people first, and not just the bottom line.