Devaune Ratteray is a Bermudian performer who has been based in London for the past seven years.
After releasing his first album, entitled R.E.D in 2013, Ratteray is presently putting the finishing touches to his second, Growth, which he expects to release early next year.
The singer has been working on the album for the past two years, writing new music and getting some more confidence in the studio.
"It was only appropriate to name this EP 'Growth' because I wanted to showcase how far I've come," he said.
In addition to singing he is still performing as a Bollywood dancer with BollyFlex. So far he has travelled extensively with the dance troupe, while also performing at the 02Arena in London, and on television and in films. After appearing in Bermuda last month as part of the City Arts Festival he is heading to Greece and Asia with BollyFlex.
He juggles all of this with his posting in the Government of Bermuda London Office, but he still found time to give us an insight into his London.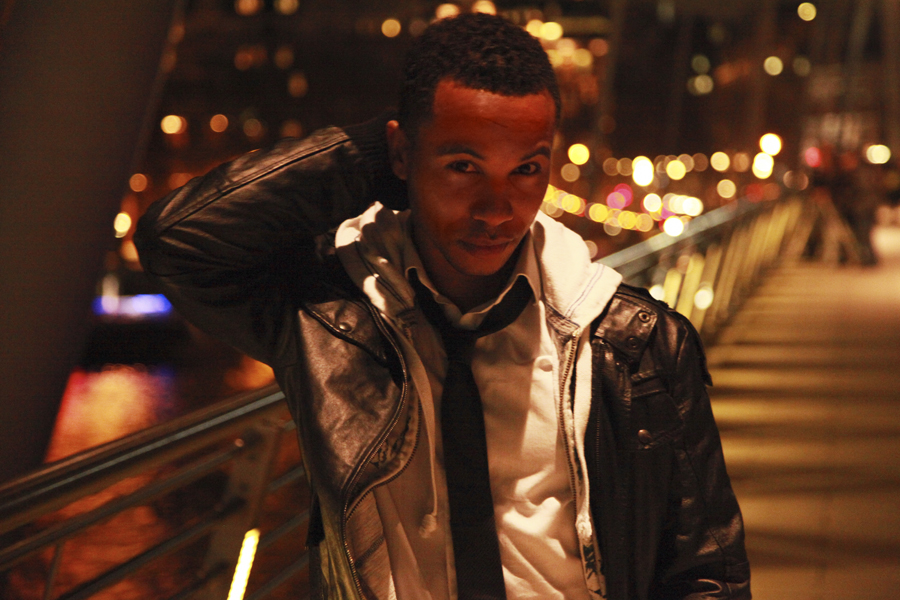 Place you most like to have breakfast?
London is known for having some of the best places to eat in the world.
One of my favorites is called Asia de Cuba. It's a fusion of traditional Cuban food with an Asian twist. They also have an awesome Sunday Brunch. The brunch is a la carte, but they have unlimited mimosas, mojitos and a Bloody Mary bar. Although I rarely drink when I am performing, the atmosphere and the food, along with fun tutorials on how to make your own Bloody Mary, make for a great occasion.
Favourite hideaway?
When I have a little time to myself, I like to go for walks. It's the best way for me to regroup and gather myself in my own thoughts. London is a very developed city but it also has lots of parks, trails and open space. On a good day I like to take a walk through one of the many Commons. A Common is land that use to be communal land back in the day that you could use, for instance, to take your cattle to graze. Today they are used for community football, rugby games, and exercise, or just to lay out in the sun, but only in the summer!
If you could only eat at one restaurant during a visit?
If I could only eat at one place it would definitely be Aqua Shard. I've never eaten there before, but I have many friends who have and they all have said the food is amazing. However, I'm going for the views. The Shard tower is the tallest building in Europe and Aqua Shard has some of the most impressive views of the city. I would love to have a bird's-eye view of London during sunset. I imagine that would be awesome!!
Eating after a night out?
It is tradition after a night out to get a Kebab. Getting a kebab after a night out in London is like heading to Ice Queen after being out in Bermuda. There isn't one kebab shop in particular that I would recommend. They are open everywhere. I wouldn't say they are the healthiest option, but after a night out, one isn't looking for healthy.
City's best kept secret?
Without a doubt the best kept secret is that celebrities are normal people and they live normal lives in London just like you and me. This past summer I took a walk from Soho to Regents Park, and during my walk I passed Naomie Harris (James Bond, Pirates of the Caribbean), Andrew Garfield (The Amazing Spiderman) and Diane Keaton. Plus, when I was in the recording studio finishing a track for my EP, Eve the rapper was just outside shooting a scene for a music video.
Favourite place to people watch?
As a performer I am fascinated by other people and their character. People-watching is one of my favourite things to do, and the best places to watch people are where you can find a very broad cross section of individuals.
Without a doubt for me that would be in Soho. Soho is an area in London in between the famous Oxford Street and Leicester Square. It is a melting pot of creative-types and communities, from theatre and dance, to fine art and music. There are also many bars which cater to whatever walk of life you hail. There is a cafe called Balans which is located on Old Compton Street. Sometimes I just like to sit in the window with a hot drink lose track of time.
This article first appeared in RG Winter magazine last year.