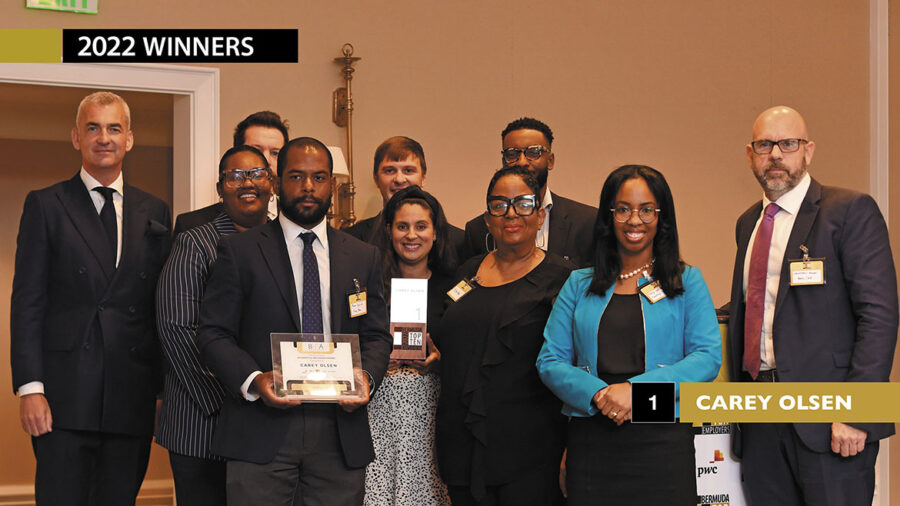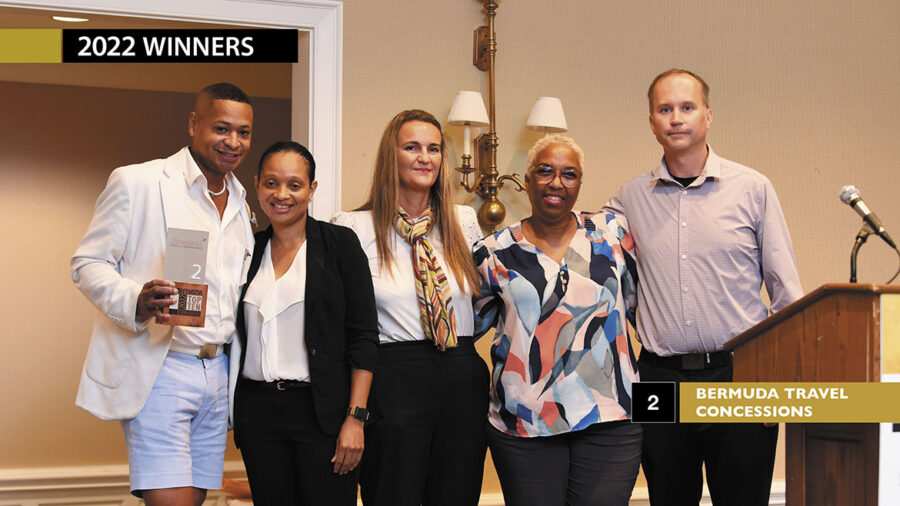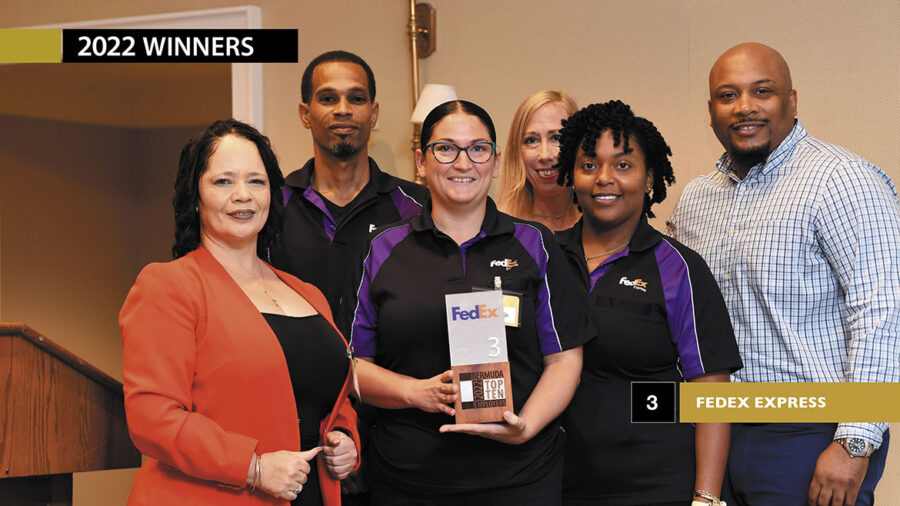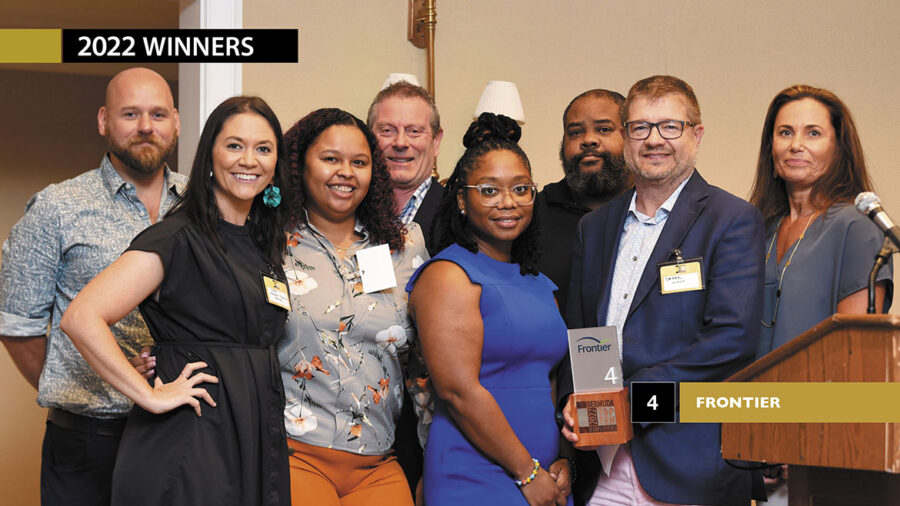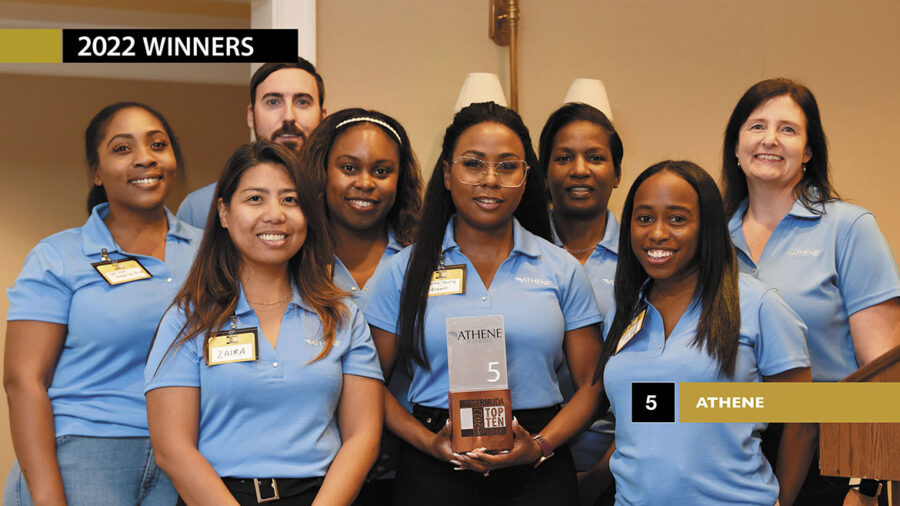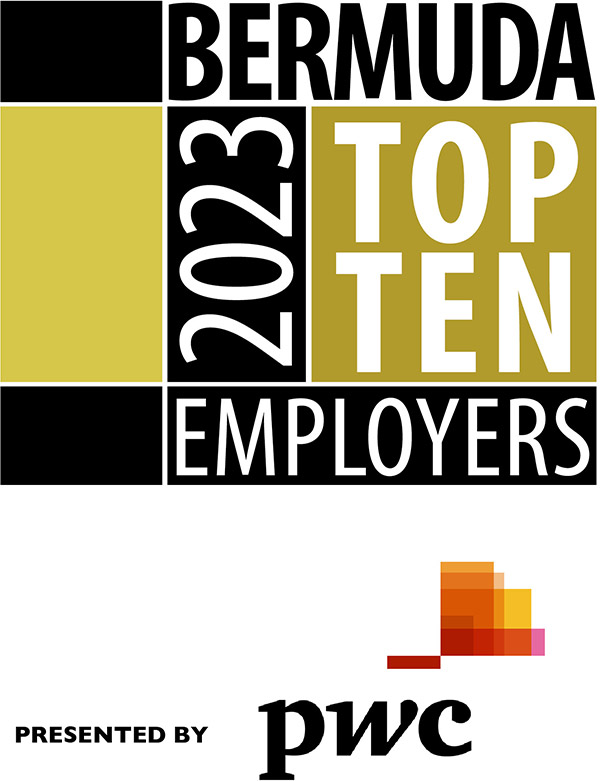 2023 REGISTRATION IS NOW CLOSED



Do you think your organisation has what it takes to be a top employer in Bermuda?
The RG Top Ten Employers Awards presented by PwC Bermuda is back in 2023. We will also be bringing back the Awards Breakfast presentation. This celebration includes the announcement of the 2023 Diversity Award presented by the BHRA. The basis of the RG Top Ten Employers Awards is to acknowledge organizations in Bermuda that are hitting the mark when it comes to employee engagement and satisfaction, as well as talent retention. A celebration of the best employers in Bermuda, as ranked by their employees.
Participation is open to companies with 25+ employees.
HOW IT WORKS
One survey must be completed by the Organization's management or HR Department; this survey profiles the Organization's specifications of size, age, industry, and other local information.
50% of the Organization's employees must complete the employee survey (minimum 25). The employee survey reviews overall employee satisfaction.
Surveys are conducted by our partners at Global Research.
Management Information must be completed by May 24th.
Employee surveys must be completed by Friday, June 16th.
All Participants will be contacted in August with Finalist
Please note, Organizations who make the Top Ten will not be told their ranking until the awards ceremony, which will be held in September.
PARTICIPANTS WILL RECEIVE
A brief summary of their results with an option to purchase a full report.
FINALISTS WILL BE REQUIRED
To purchase a video or video/print package with a min cost of $750.00*.
WINNERS WILL RECEIVE
A profile in the 2023 Royal Gazette Newspaper with key highlights from your survey results that were used in the ranking process (September/October).
An invite to a special awards ceremony (8-10 employees/organization).
An award acknowledging your Organization's ranking.
Mention in all 2023 Top Ten Awards Invitations & Announcements.
A brief summary of their results with the option to purchase a full report.
*TERMS AND CONDITIONS
Package Requirement (A or B):
CONTACT
If you have questions, don't hesitate to email us at [email protected] or call 278.0105. We look forward to hearing from you!
SPECIAL THANKS
Bermuda Press Holdings Limited and RG Business magazine wishes to thank our valued Partners for providing the support to make the Bermuda Top Ten Employers programme possible:
Use of Data & Confidentiality – Top 10 Employers in Bermuda
 Global Research is responsible for the data collection, archiving, analysis and reporting of the following data collected as a part of the Top 10 Employers in Bermuda competition:
Employer Information Survey data. This is data derived from a survey in which each participating organisation provides information about the demographic composition of their organisations, HR benefits, philanthropic and educational initiatives and other information that makes their company stand out from others in Bermuda.
Employment Satisfaction Survey data. The employees of participating companies complete employment satisfaction and engagement surveys to determine employment satisfaction and engagement across key areas such as workplace conditions, relationship with management, communication, compensation/benefits and overall employment satisfaction and employment loyalty.
Global Research only shares information derived from the Employer Information Survey and Employment Satisfaction Survey with The Royal Gazette for entrants who become Top 10 awardees and all information is strictly confidential. The information is only used by The Royal Gazette to write a positive story about the Top 10 awardees. 
 Companies competing in the competition can purchase the aggregated employment satisfaction scores of their organisation from Global Research (in the form of a professional report) but cannot gain access by way of purchase or any other means to the data of any other organisations.
 Global Research and The Royal Gazette agree not to use or share the information in any way other than to determine the Top 10 Employers in Bermuda and to write a positive story about the top 10 awardees.
 Global Research and The Royal Gazette agree not to publish or share any of the collected employment satisfaction data or employer information with anyone outside of their organisations except for the purpose of writing a positive story about the Top 10 awardees.
 For more information regarding the confidentiality of the RG Business Top Ten Employers, feel free to contact Global Research at 441.705.7655.